Social media
How to do live videos on tiktok to interact with your followers and continue to grow? Step-by-step guide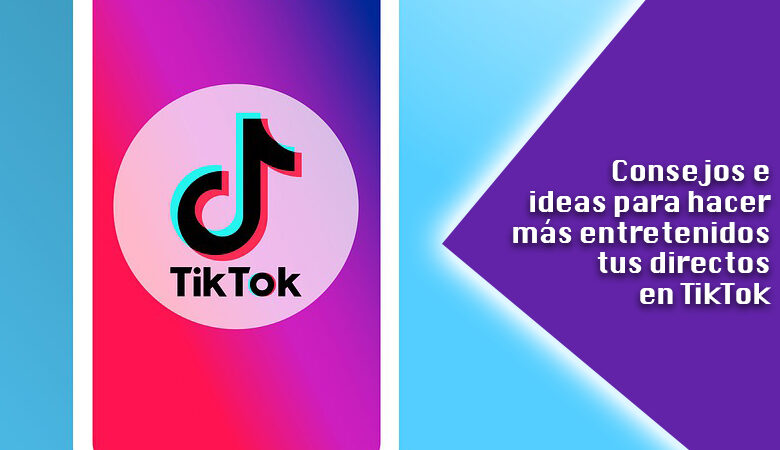 The videos live, or also known as live videos are a perfect choice to connect power with audiences, because the interaction is much more organic and establishes a bond of closeness groups – mark .
Within a Marketing strategy , this type of content can help a brand grow much faster, as well as generate greater trustworthiness from the public. For this reason, most social networks have included this functionality.
In the case of TikTok, a relatively new social network, it may be ideal to take advantage of this feature to connect with people. Therefore, throughout this post we will share valuable information regarding How to make live videos on TikTok to interact with your followers and continue to grow ?.
What are TikTok Direct Videos and what are its benefits?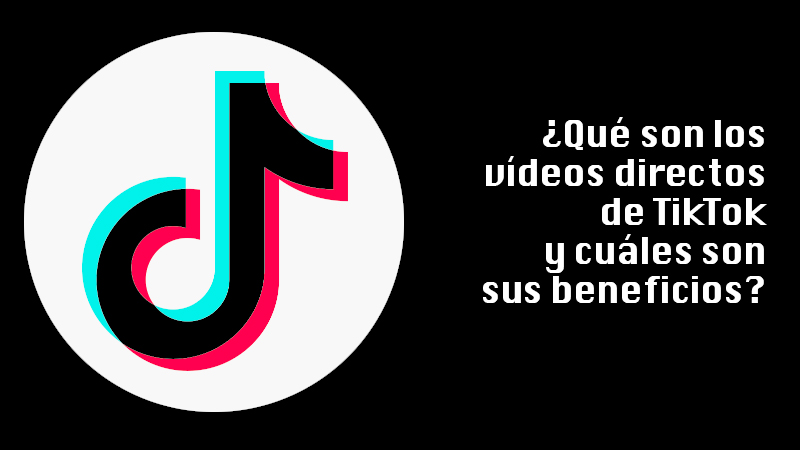 Live videos are nothing more than a transmission in real time on some platform on the Internet. The most interesting thing, and that has made it popular over time, is that it is not necessary to download it previously to enjoy it. Particularly on TikTok, you can view the videos live as they are downloaded to the device from which you are accessing. That is, if you enter from your mobile, you can see a live broadcast without having to download it previously.
One of the great advantages they have is that they do not require large expenses to be able to carry them out . You just have to have your device and an Internet connection. In return, you can get engagement and direct communication with the audience. It is really efficient if, for example, you will launch a product or service. Through a live video, you can show people the event and promote it without the need for them to be physically present, which means that it has a very wide scope.
Another interesting aspect that benefits brands or content creators on TikTok is that they can earn money for their live broadcasts through virtual gifts sent by their fans in the format of " coins ". These coins are bought by users and exchanged for gifts that, when sent, are transformed into diamonds. Those diamonds translate into real money that users are pouring into their accounts. However, to start broadcasting live you must have more than a thousand followers.
Apart from all the points mentioned, other benefits of lives on TikTok are:
You will get to know your audience much better, their tastes, interests and needs.
You establish a close bond with the viewers.
Improve account interaction .
It allows you to openly communicate a message.
If you have a large community on TikTok, you can earn money from live videos.
Learn step by step how to make Live videos from TikTok easily and quickly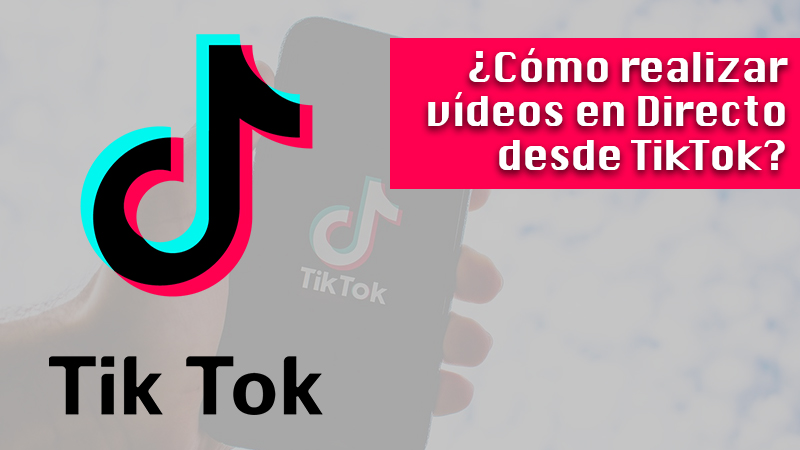 Before you start making live video on the platform, there are some simple requirements that must be met. On the one hand, the account must have at least 1000 followers and the minimum age required to do lives on TikTok is 16 years old . If your account meets both requirements, it's time to start making live video.
The step by step to follow for this is as follows:
Enter TikTok and access the camera (to do this, click on the central button that is displayed on the main screen).
In the lower selector, click on the Live option .
Write the title you want to give your live and a cover . Although this is not required, doing this step can help you get more views.
If you want, add filters and make all the other adjustments you want with the Smooth and Filters buttons .
Finally, tap on the Go Live button to start the broadcast.
Learn about the best tips and ideas to make your live shows on TikTok more entertaining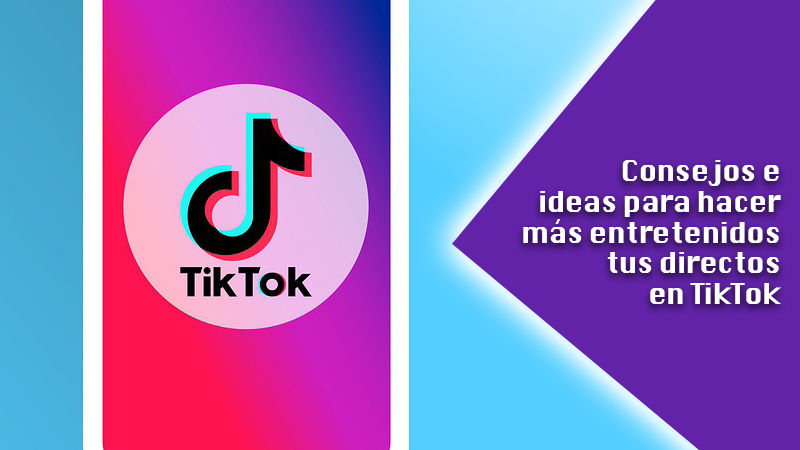 To make the live shows much more entertaining, you can apply a series of tips that will allow you not only to reach a larger audience, but also to keep those who already participate in them hooked.
Take note of the following best tips and ideas to make your TikTok streams more entertaining:
Use an appropriate title and broadcast time
A key step, and which many do not pay attention to, is the title and the time of broadcast of the live shows. Remember that an attractive title or a good description can attract people to join the live.
Likewise, it is important that you review the statistics and analyze what is the time with the highest participation according to the type of content you are going to show . For example, if you are doing a broadcast to talk and share tips with your audience, a good idea is that the broadcast time is at night, since it is a time when people are usually more idle.
Plan in advance the content you will show
Planning is also an important strategy every time you are going to share any type of content on the Internet. In this sense, organize all the topics you are going to talk about in the live. A good idea is to make a simple Start-Build-Close structure .
Interact with the public
This tip is a must. Remember that live are strategies that are applied to connect with audiences, so you must create dynamics with which you can interact with the public. You can do a round of questions and answers, share anecdotes, etc.
Choose a good location
Make sure you broadcast in an organized environment, with good lighting, and where there is decent sound (no major noise or interruptions). Remember that the quality of the video can be decisive, since it is a reflection of your brand. If your account is much more organic, where you chat with your followers, it is just as important that the location where you do it is clean and in conditions that do not affect the quality of the video.
Toggle between the two cameras
If you want to get out of the monotony and keep viewers attentive, a good advice to follow is to switch between the front and rear cameras of your mobile. Thanks to this, the video will have more dynamism.
Pay attention to connectivity
Another important fact to consider is connectivity. Throughout the entire transmission, you must pay attention to the Internet connection, so that viewers do not miss anything in case it weakens. In case of problems with the Internet, you can reschedule the transmission or cut and restart the live video.