Social media
How to delete to channel in slack correctly, quickly and easily? Step by step guide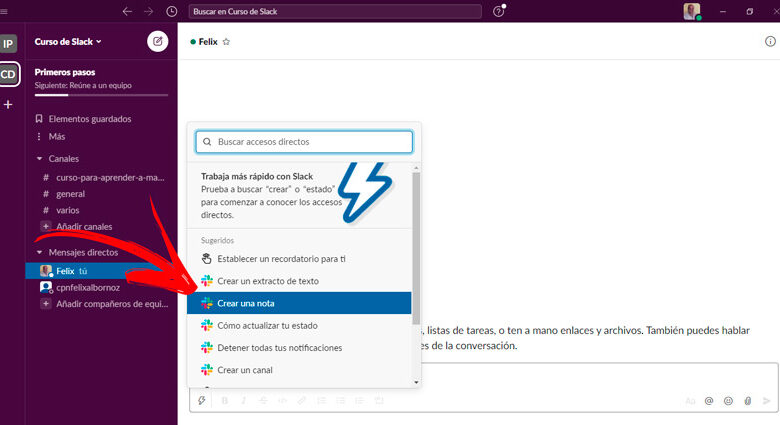 To generate an efficient communication flow in a work group, it is necessary to create channels, which will deal with different topics and will be developed to meet a specific objective.
If for any reason you want to permanently delete a Slack channel, you will need to know when you should delete it to obtain benefits and why you should do it.
This information can be found in the following paragraphs of this article where we will also teach you the step by step to delete a Slack channel correctly so that it does not appear again . Check out.
When and why should you delete a channel from Slack?
Slack is a platform that allows you to generate a fairly efficient flow of communication between the different members of a company. This is because in a workspace it is possible to divide into several channels, which deal with specific topics to carry out specific projects.
The channels take up virtual storage space on the platform, so if you have a free version that memory capacity will be less. For this reason, if a project ends it is a good idea to delete that channel to save space in the cloud. But this is not all, when you meet the proposed objective it is also convenient to eliminate the channel to improve the organization of Slack within the task group. In this way, each member will find the current messages more easily.
Learn step by step how to remove a channel from Slack correctly so that it does not appear to you anymore
You must bear in mind that deleting a channel is not the same as archiving it, since with this last function the conversation history will be saved, but no one will be able to add a new activity to it. On the other hand, when you delete a channel, all conversations disappear. For this reason, you must be careful if you want to recover the chat in the future because with the steps that we will show you below, you will not be able to do it, but if you decide to archive the channel.
Learn the steps you will need to do to correctly delete a Slack channel so that it no longer appears:
Choose the channel you want to delete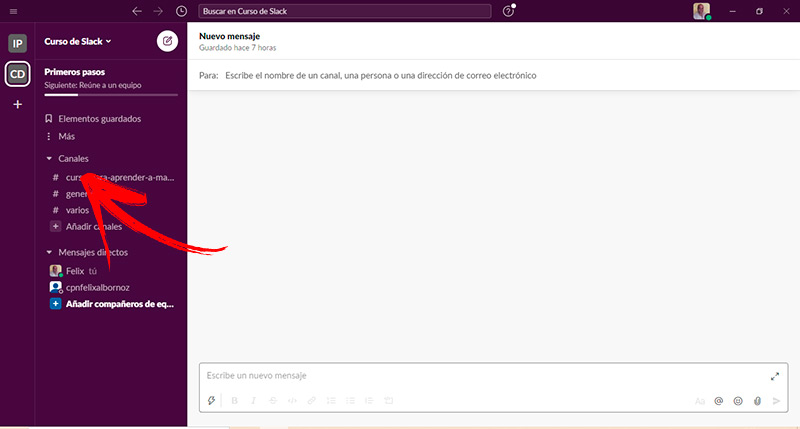 The first thing you should do is open the workgroup, if you have more than one. You will find this option in the upper left part of your screen with the initials of the name that has been given to the task space. Next, you will be able to see two sections, one called Direct messages and the other, located higher than the previous one, called Channels. Click on this option to display the list of all the channels that you have active. From that list you must choose the channel you want to delete.
Click on the Delete this channel option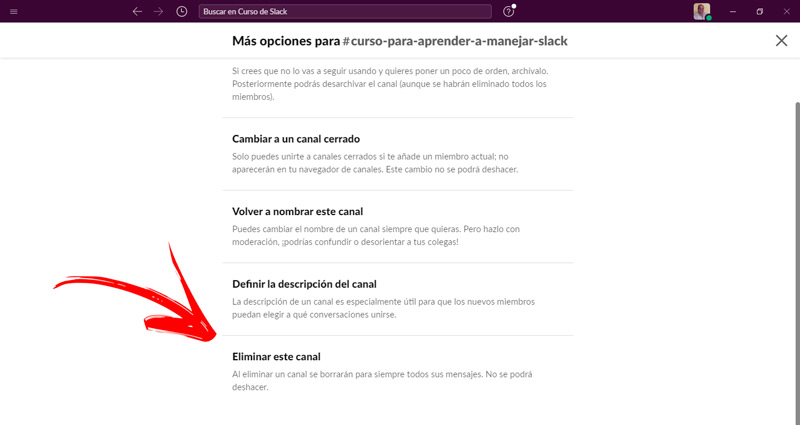 When you have found the channel you want to delete, you will have to select it by clicking on it . After this a tool will open in which you will choose More options …, this will take you to a new list in which you will have to scroll the window until you find Delete this channel, when deleting a channel all its messages will be deleted forever .
It cannot be undone.   On mobile devices you will find this function through the icon and trash can. Once you have chosen this function, Slack will ask you if you are sure you want to execute this task, so you must click on the Yes option .
Tips to take better advantage of Slack and be more productive within the platform
Here's how to get the most out of Slack and be more productive on the platform . Pay attention to the following tips that will help you become a true expert.
Let's get started:
Use keyboard shortcuts
Slack offers you the possibility to use the keyboard to access different functions and in this way save time in your work.
Below, you can find the most important shortcuts when using the platform from a computer with Windows or Linux operating system: 
To compose a new message, you must press Ctrl + N .
Explore the channels of your workspace, for that you'll have to press Ctrl + Shift + L .
If you are looking to go to the next channel or direct message, you will have to choose the Alt keys and then press the right directional arrow ( End ).
When you need to access the channel training panel you must hold down the Ctrl + Shift + I keys .
To hide or view the left sidebar'll have to click Ctrl + Shift + D .
Change the workspace by pressing Ctrl + Shift + Tab, but if you have Linux you will have to press Ctrl + Shift + [ .
If you want to open the Unread Messages function, you will have to choose the Ctrl + Shift + A keys .
On the other hand, if you want to work in Slack with your Mac, you can use these shortcuts: 
To go to a question you'll have to choose the keys Command (or CMD or ⌘ , according to the version of your keyboard) + K .
Press Command + Shift + K every time you want to browse direct messages.
You will see the mentions and reactions if you touch the Command + Shift + M keys at the same time .
Press the Alt key and choose a message to mark as unread.
Move to the previous or next workspace using the combination Command + Shift + [ or⌘ + Shift +], respectively.
When you want to edit a message you will have to select it and then press the E key .
If you are looking to share a conversation, choose the letter S after clicking on it.
Find people easily
Once you have created the workspace and have assigned one or more channels, what you should do is include people who work in your organization.
To do it efficiently, follow these steps:
When you have opened the channel, go to the upper left part of your screen and look in the sidebar for the More tool , represented by 3 points.
Click People and user groups .
Enter your email address, job title, or username that you have in Slack.
If you see a lot of results in the list, use the Filter function .
Click on the profile photo of the person you are looking for.
On the other hand, if you want to find a user from your mobile, do the following:
Go to the Home tab .
Then slide your finger across the screen to the right . This will open the main menu.
Select the People tool .
Then search for the user according to the steps we showed you before when you do it from a computer and continue with the process.
Create channels efficiently
One of the most common mistakes organizations make when communicating through the Slack platform is creating as many channels as possible topics can be included . This means that, every time an objective or an issue arises that they do not know in which space to place it, they create a new channel. With this work model, confusion and organizational noise are generated, since the other members will not know where to read or add new comments because there are channels with similar names and objectives.
For example, if you have already created a channel called General, avoid including others that are called Miscellaneous Issues, New Topics or Miscellaneous Content. In addition, it is recommended that the creation of new channels is done by a single person who manages the workgroup in Slack. This will also prevent any member, when in doubt, from creating a new communication channel.
Sync external apps with Slack
What you can do if you want to improve productivity in Slack is include external platforms so that they synchronize every time you work on any of them. You can do this with Gmail , Calendar , Drive , Trello and Twitter , among others. 
To do this you will have to go to the workspace located on the left side of the screen and then select the Applications option . This will allow you to see a list of all the apps that you can synchronize with Slack, so you can choose one or more by clicking on the Add button . The browser will then open with the application you chose. To finish the task, click Add to Slack .
Create a to-do list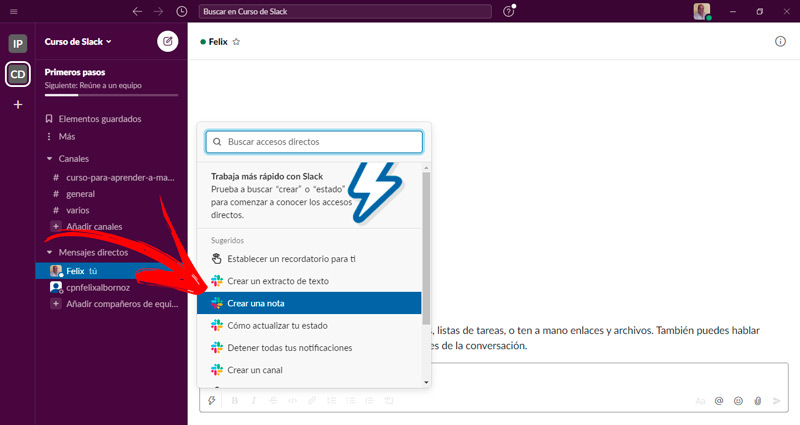 If what you need is to have in one place all the jobs and tasks that you have not done yet and to follow up the conversations with your teammates, you will have to create a note to include the pending orders . You can distribute this list with other users through a link or using the Share function in Slack.
For this you will have to generate a note as a checklist, so the steps you will have to do are: 
Login to Slack from your computer.
Go to any conversation and click on the lightning bolt icon located at the beginning of the body of messages.
This will automatically open a new window in which you must include the title and add the content .
When you have finished you can choose if you want to share with other users, by pressing the Share button , send a link so that other people can access this list.