Social media
How to delete Messenger messages for everyone before they read it or after days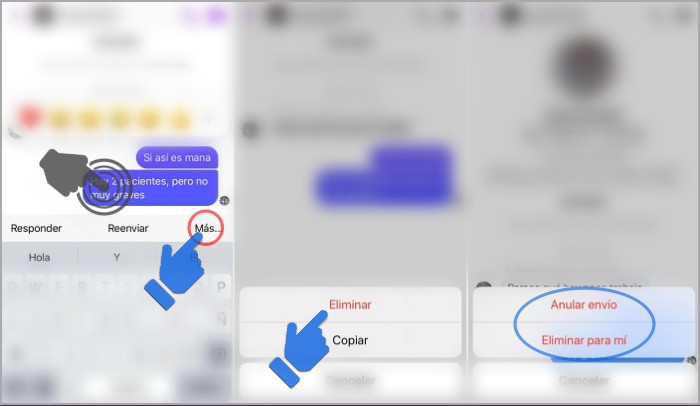 What we are talking about is deleting the messages for both parties. Deleting Messenger messages for everyone is intended to prevent them from being read or a copy left in mailboxes. You can do this before they read it or even after hours or days.
If you sent a message by mistake, to the wrong conversation, or if you just want to remove a misspelling, now you can correct these mistakes. And I'm not talking about deleting the messages for yourself, but about deleting the copy of all mailboxes. Next, let's see how you can delete Messenger messages for everyone, before they read it or at least after hours or days (so they don't have copies).
Delete Messenger messages for everyone
The ability to delete a Messenger message before it is read depends more on your speed and the circumstances. That is, you can already delete the messages for both after 10 minutes, but there is no guarantee that it has not been read.
On iPhone:
Open the chat where the message is located.
Click on the message (s) and choose the More option .
Select the Delete option .
Finally choose Cancel shipment or if you prefer, just Delete for me.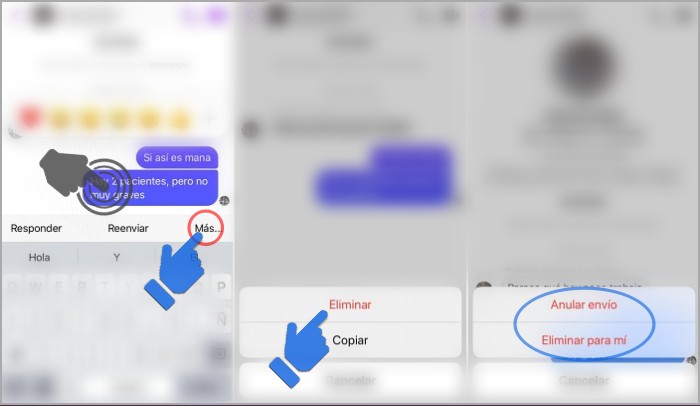 Once deleted, the message " Message deleted " will appear in the other party's mailbox. But of course, if you don't delete the message in time after you send it, the recipient might see it before it's deleted.
Retrieve sent messages
Often times, we mistakenly send messages to the wrong conversation. Although in most cases this does not result in any problems, it is always good to be able to correct the error and permanently delete the sent message.
This is more important when it comes to some sensitive or private information; or if we are no longer interested in the recipient having that message in their message box.