Social media
How to deactivate facebook messenger to disconnect for a while? Step by step guide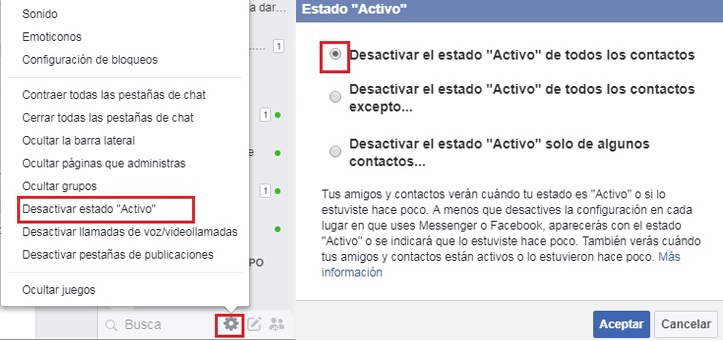 You can be sure that you are not the only one who is already tired of being constantly receiving messages, inquiries and things like that through your Facebook Messenger account . And it is not only about that, it is more than certain that you have already noticed that this app is responsible for a large consumption of battery and other resources on your mobile.
We already know that Facebook , the most influential social network on the planet, spent a million at the time for the acquisition of WhatsApp, with the intention of offering its users the instant messaging service. All the indicators show the success of the company in this investment, which has been able to return more than every penny spent for its purchase by the team led by Mark Zuckerberg.
However, the company set out to create its own real-time messaging service and made Facebook Messenger available to its millions of users, which over time has become the company's parent application for everyone who has it. from an Android terminal. This has undoubtedly resulted in a breakthrough for users around the world; but at the same time it has been generating complaints, since sometimes the application becomes somewhat annoying when we are connected to the platform. For this reason, in this tutorial we show you how to deactivate it step by step.
Steps to deactivate Messenger from your Facebook account from Windows PC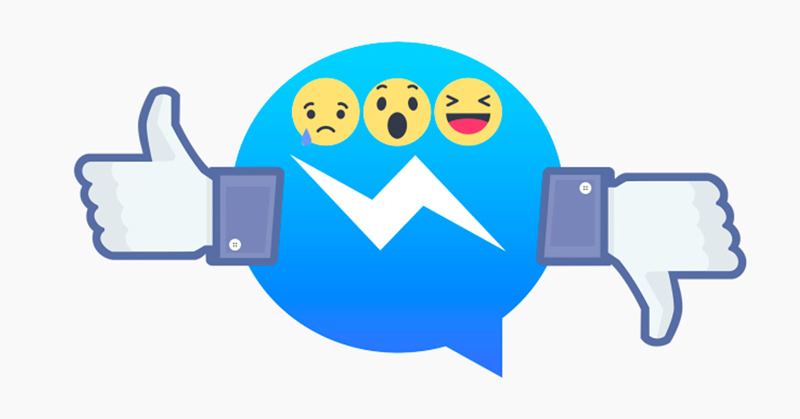 It is likely that you are part of the millions of users who still believe that it is impossible to use Facebook services without being connected to Messenger at the same time, especially because once you activate one of them, the other comes as a bonus. That is, when you open Facebook you are automatically activating Messenger, and vice versa.
This has been causing annoyance to a large number of users, especially since many times they only want to use a single account instead of the two services at the same time, when it comes time to feel the need to delete any of them.
However, when they try they hit an insurmountable wall: it is impossible to delete yourself from Messenger while you are part of the Facebook community. In this way, it is clear that the only way to delete an account in Messenger is by deleting the Facebook service at the same time. Since its inception, Messenger has been in the midst of conflicting opinions. Although many consider it an extremely useful application, others think that it is not so useful.
1 – Uninstall from pc
Without referring to any specific reason, which in some cases can be spoken in the plural, here we show you how you can uninstall the application, starting by teaching you how to do it from your PC.
We imagine that your computer is equipped with Windows 10, and below we present two options by means of any of which you can uninstall the messaging app, although without any doubt the first is the one that offers great savings in complications .
All you have to do is go to the Windows start menu and type "Messenger" .
When the application appears, right-click on it to bring up the drop-down menu, where you must choose the uninstall option.
As you can see, it is a fairly simple procedure.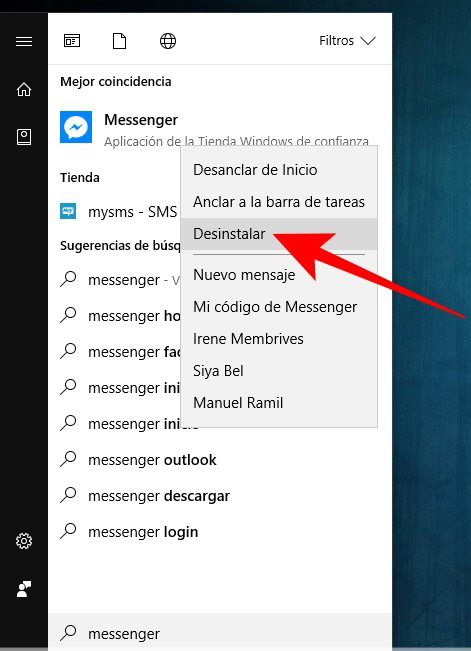 Although it is clear that having the previous method it may not be necessary to go looking for complications, it is never too much to learn new things to improve our navigation skills, a benefit that you will be achieving if you decide to use the second option .
2 – From the configuration menu
This second method consists of:
Go to the "Settings "menu by opening the Start menu and clicking on the cogwheel icon which is top left.
Then click on the "Applications " option , which will allow you to enter all the ones you have installed on your computer.
In the left column of this menu you will first see the "Applications and features" section, which is the one you should make sure to choose.
When you see the list of all the applications you have installed, look for the one for "Facebook Messenger " and click on it.
When the options appear, it will only be necessary to choose "Uninstall" to complete the process, which as you have seen is not that complicated.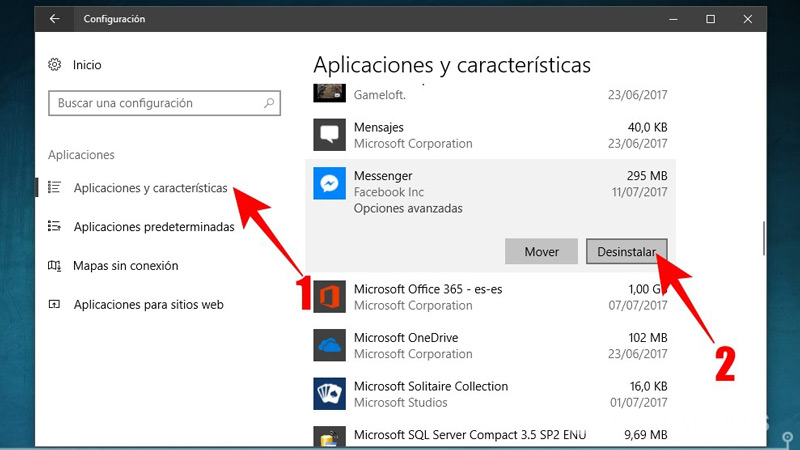 How to disable Facebook Messenger on Android devices?
The first option you have is to delete your "Active " status in the application, this will make you no longer appear available to other users, for this you simply have to perform these steps:
Enter FB Messenger.
Go to the contacts section.
Once there, you will see a switch next to your contact.
Turn off said switch and voila, you will no longer be available.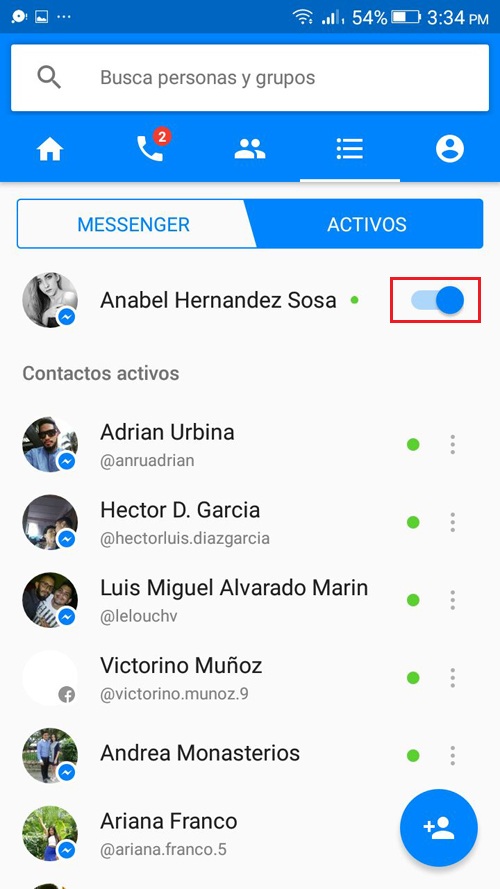 However, the latter is not going to prevent messages from reaching you . To avoid this, the solution is to remove the app from the mobile . To deactivate the messaging service on Android, it will not be necessary to go through some cumbersome procedure, since it is extremely simple.
Enter the Google Play Store and position yourself in the "Applications " section
Search and select "Messenger " guided by its characteristic logo.
Click on "Uninstall " and it will automatically be deleted from your smartphone.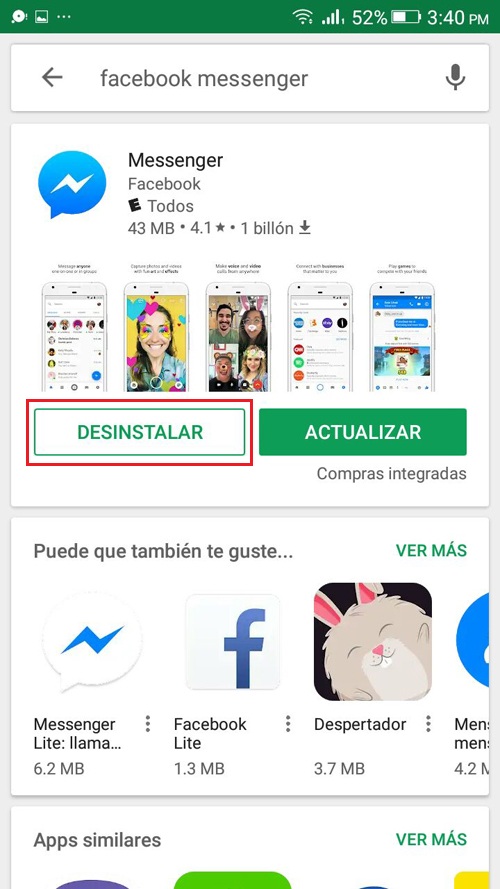 How to disable Messenger chat and prevent unauthorized messages?
Another major drawback that many Facebook Messenger users complain about has to do with the inability to go into "invisible mode" automatically, or rather by default. That makes it necessary for you to learn how to deactivate the Messenger chat, which can be active even after you have deactivated the application on your mobile.
After deactivating the application of your Android terminal, enter the Facebook home page in the browser. At the bottom right of the browser you can see the Chat window.
What follows is to press on the gear wheel and then on "Deactivate Active Status ". You will be presented with a menu where you must choose "Deactivate for all contacts ". Confirm.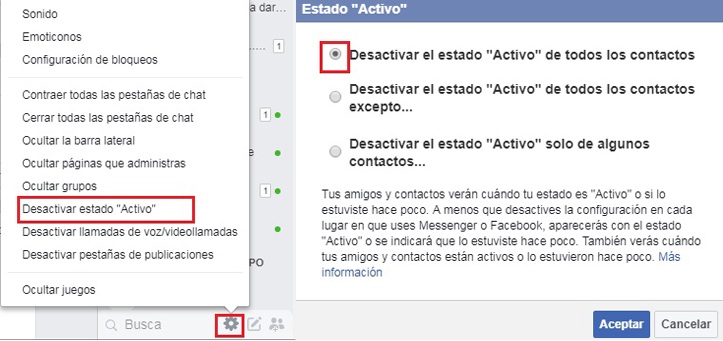 To prevent unwanted or authorized messages from entering your Facebook Messenger, you must enter "Blocks " and go down to "Block messages from ", then enter one by one the names of all the friends who are sending you messages to your daily. Messenger account without your authorization.
Despite everything that has been said so far, keep in mind that as long as you continue using the social network you will be in some way also linked to Messenger, since Facebook will always find a way to make you use its instant messaging service . But, and this is the good thing, you already know how to uninstall it whenever you see fit.