Social media
How to create content of interest to my audience on twitter and grow my account? Step by step guide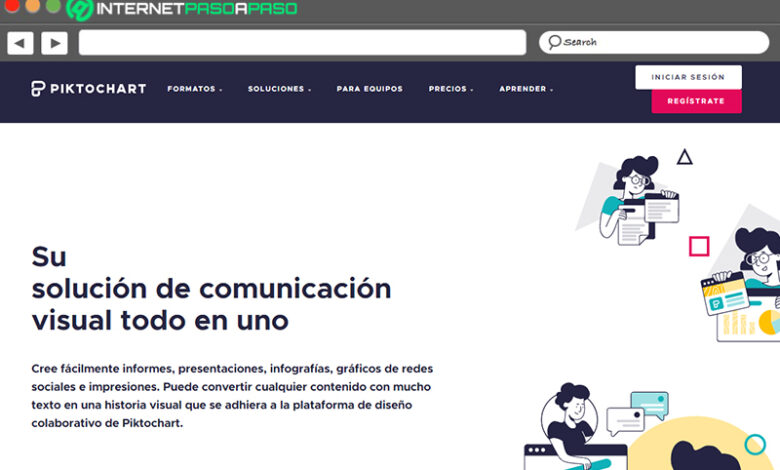 Currently, Twitter is rated as one of the most popular social networks worldwide and is even considered one of the largest Internet platforms. Since, apart from being free and massive, it has become an ideal place to express ideas and promote content of interest . In addition, it is safe, easy to use and allows you to upload multimedia content .
Therefore, there are many people who, before all the other available alternatives, choose to advertise through Twitter and look for the best options to be able to grow their account . This, with the aim of positioning itself in the digital world in a diversified and efficient way .
However, to achieve a positive impact on their audience, users of Twitter and any social network need to devise content of value for these people or, otherwise, it will be very difficult to increase their audience. Therefore, in this post, we will emphasize the main types of content that should be shared, also on some options to create pleasant content for your followers and we will even name several useful tools for this .
What are the main types of content that can be shared on social networks?
It is no secret to anyone that visual content is the king of social networks and in this area, the famous saying "a picture is worth a thousand words" is fulfilled . Since around 90% of the information that reaches the brain is visual, a person is also capable of understanding the meaning of a visual element in less than 1/10 seconds .
But, beyond discerning that visual content is the most relevant on social platforms, users who seek to create interest in their viewers wonder what are the main types of content that can be shared on social networks, specifically . Well, that way, they will improve their content strategies easier .
Therefore, below, we name and detail the main types of content that you should take into account to share on your social networks, especially on Twitter and thus, make your community grow:
Images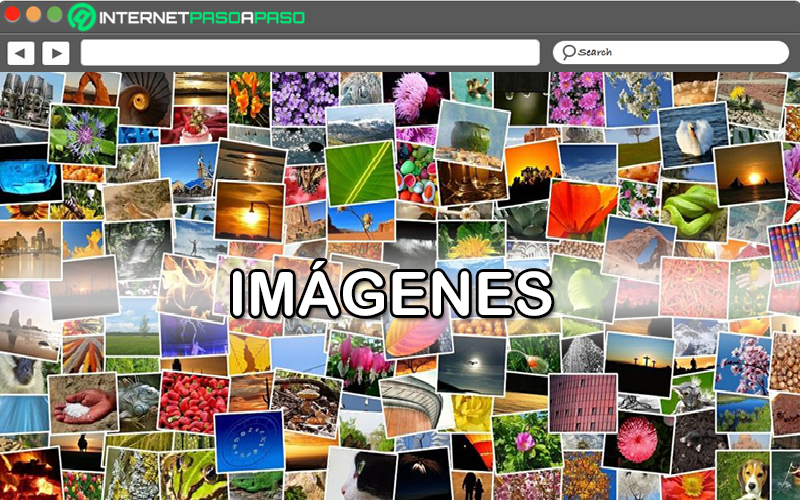 Undoubtedly, images or photographs are considered the visual content, par excellence, of social networks . Therefore, it is important that these types of elements can lead your content strategies on Twitter and above all, in terms of visual marketing.
Mainly, this relevance is due to the fact that they are highly shared, by nature they manage to reinforce the message you want to convey to your audience and can emphasize it, they are also simple to find and even help you to position your personal brand . In addition to this, a set of images presents the ability to generate more engagement and retain your followers .
Videos
According to official data, posts with videos are three times more shared than those that only contain text. Given that, the clips manage to obtain a higher degree of retention in the audience, by default, in addition to that they can easily arouse emotions because they cause an effect on the human brain, quickly .
Now, to satisfy the interests of your audience, it is essential that you choose a type of video that is focused on the tastes or requirements of your followers, in order to achieve your brand objectives through said type of content. Whereas, entertainment, processional or institutional videos can be created, for example .
In addition to this, it is recommended that the video to be published does not have a long duration (for example, that it does not exceed two minutes). Since, in this way you can keep the audience interested until the end and you will not cause annoyance in them, because few people are inclined towards very long videos.
Memes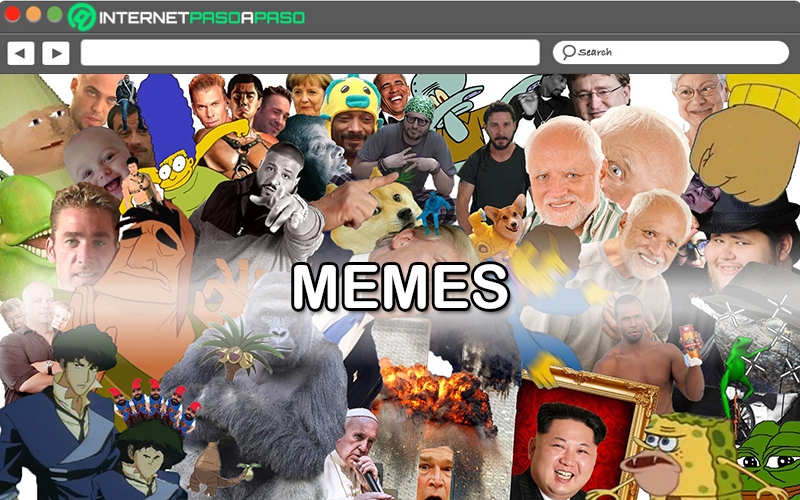 On the Internet, a meme is graphic content that is used to describe an idea, concept, expression, situation or thought and represents a form of cultural propagation for people to transmit ideas to each other. In this way, memes are here to stay and thanks to their popularity, they are ideal for attracting quality traffic .
Thus, they have become one of the main content to share on social networks and are even capable of providing positive results when carrying out a marketing campaign for your own brand. Added to this, they are easy to use and are characterized by taking advantage of the current factor, in order to spread, create interest in millions of users and boost a Twitter account in a short time (or any similar platform).
GIFs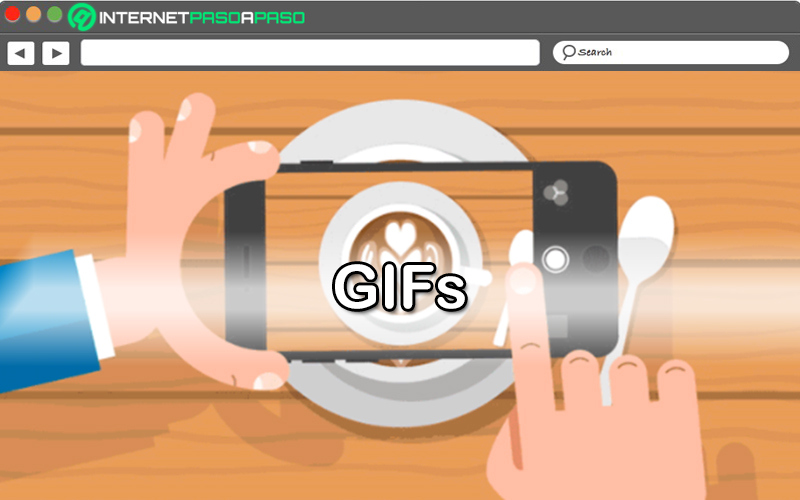 They are elements that attract people and are characterized by being effective in various social networks, among which are Twitter and Facebook, which have joined the notable fashion of GIFs. Which are defined as an image exchange format that has the movement of one or more frames of 3 or 5 seconds in duration and repeats infinitely .
For their part, given their popularity, they are considered a powerful tool to boost the positioning of your brand and increase engagement, in a simple way and with little effort. Noting that, many accounts on social networks have benefited from these automatic reproductions because they help to build a modern image of their brand, the promotion becomes more interesting and they provide a great interaction .
Infographics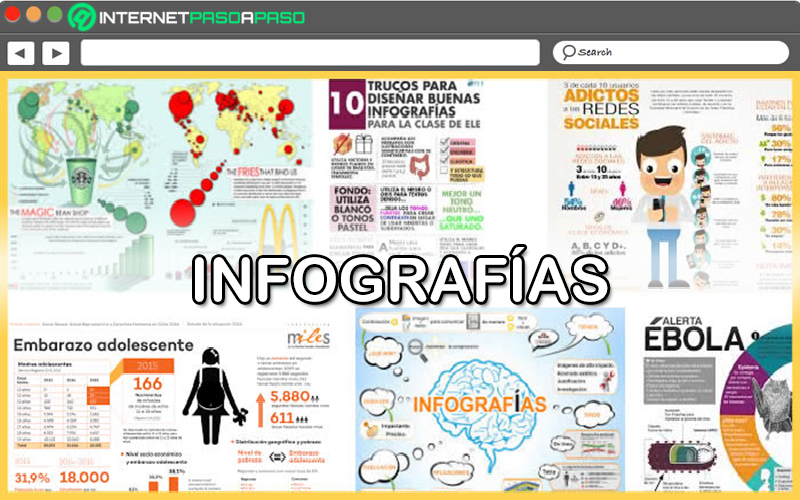 Basically, they have been classified as a tool capable of generating a lot of noise on social networks , so they are powerful to increase your followers on these platforms. Taking into consideration that, according to official data, posts that have infographics can grow 12% more in traffic than those that do not have these elements .
This means that the users prefer to read more than 30 times the infographics that the texts presented throughout a publication . Therefore, to capture the attention of your viewers, you should not hesitate to add this kind of visual content in your strategies for social networks. Especially if they are totally original and exclusive, that is, made by you.
Presentations or webinars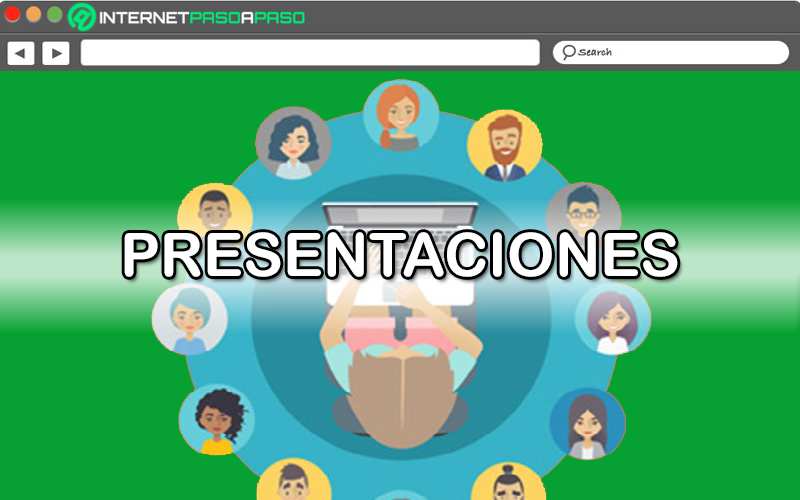 Another content that has gained great fame in the environment of social platforms are the so-called "webinars" or presentations that are defined as a visual way to share information on social networks through talks or events that arouse interest. of a certain audience. Which are considered really effective when they are concise and summarized .
Thus, to grow your account, a key point is to include presentations or streaming videos in your content strategy . Either via Twitter with Periscope, via Facebook via Facebook Live or from LinkedIn, for example. With this, you can take your relationship with your followers to another level and retain them .
Learn step by step how to create content that your followers like on Twitter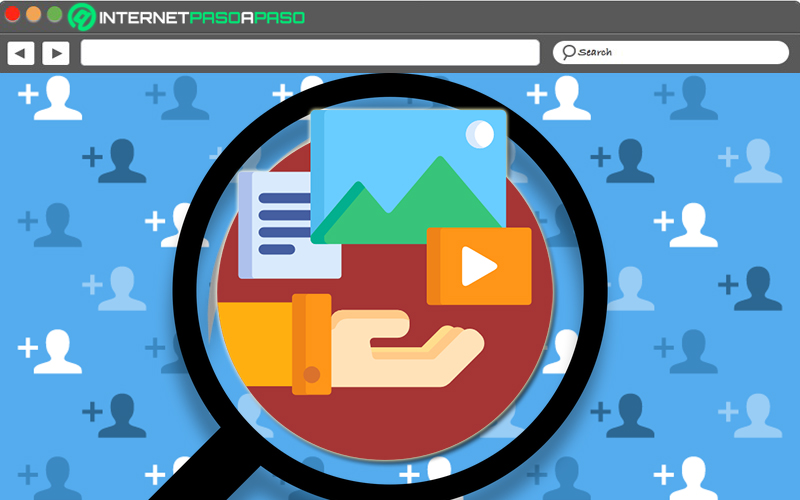 Beyond managing the different types of content that are usually used in social networks; You need to know certain essential recommendations to be able to create content of interest to your Twitter audience, specifically. Well, making use of these indications, you will be able to grow your account more easily by attracting quality followers.
In this sense, it is important that you take into account several aspects of value, with which you optimize your content strategy and provide what your followers expect from you.
Therefore, below, we mention what these parameters are about:
Attentive to your niche
The first key point is based on defining your thematic niche . That is, emphasize your content on a particular topic that can gather a group of followers with common interests. Be it technology, cooking, sports, health, fashion, etc.
In this way, in the first instance, you will be able to cause a positive impact on the Twitter public and with it, obtain new followers on your profile. Whereas, the expectations of each of these people will be outlined around your niche and its related topics . Therefore, if you keep an eye on your niche, it will be easier to acquire a loyal following and grow your Twitter account.
The age of the audience
In addition to choosing a specific niche to base your content strategy, it is also essential that you define the age of the audience you want to target or the age of your target audience . This being one of the main data that you must assess and collect to start attracting new audiences that are profiled with similar characteristics.
However, it is not mandatory to set a specific age, since it is enough to know which generation they belong to or which decade they are in . In order to generate valuable content for said audience, according to their interests based on their personal behaviors.
The gender of the audience
Another important aspect to be able to come up with content that your Twitter followers will like is its genre . Since, although it is interesting to create diversified visual content, it is also essential to base your content strategy on topics relevant to your niche that also highlight the interests, tastes or preferences of a large group of men or women .
As a consequence, once you specify the main gender of your target audience, you will be able to specify and address much more delineated topics and thus, obtain success in your publications to increase the popularity of your account in the microblogging social network .
The living conditions of your audience
To correctly detail your target audience, it is also appropriate to know their living conditions, in general terms . Since, this aspect will be of great help to intuit their needs and delve a little into their mentality . Thus, you will understand what your followers expect of you, according to their way of living day to day.
In addition, through this information, it will be easier to know how each user behaves within your market segment and how they can move on the Internet . With which, you will establish the best ways to approach it, cause a positive effect on it and encourage it to be faithful with your Twitter account.
The location of your followers
Another parameter of vital importance to originate content of value for your followers or potential audience, refers to the location of the same in global terms . Since, it is another data of interest to be able to know what the requirements, tastes or demands of said people are .
In this way, you will have another starting point to devise content that is interesting for your audience . Taking into account that, with this demographic data, you will be able to analyze the behavior of these people in a generalized way and thus, acquire decisive information to mark the most appropriate route for your content strategy .
Generate a well segmented community
With all the data previously collected, you can ensure optimal segmentation of your community . This being one of the most relevant pillars to carry out an excellent content marketing strategy in order to grow your Twitter account through your publications .
Considering that, having a more specific audience with more specific interests or requirements, the dynamics of your content will be able to generate interest in many people with common characteristics . Which will be a key factor in attracting new followers thanks to the information your community shares about you. Thus transmitting a greater degree of trust in your potential audience to be able to assert an efficient response.
List of the best tools to create multimedia content for social networks
Fortunately, in addition to having the alternative of studying your Twitter audience in order to be able to devise content that is important to them and increase your audience, you also have the possibility of using certain tools that allow you to create multimedia content suitable for social platforms . Thanks to them, it will be much easier to achieve your goals in order to grow your Twitter account .
Next, we detail what utilities it is :
Canva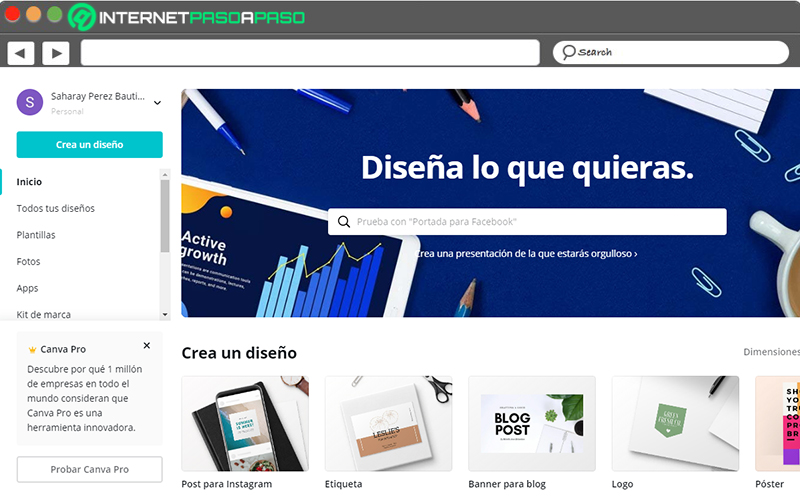 It refers to an ideal tool for creating content for social networks, specifically, high-quality images with specific sizes that attract the attention of viewers. From this application, users have the possibility of working with free elements that manage to enrich any image (text, icons, shapes or vectors, for example).
Among other features, it is considered an easy-to-use tool suitable for creating clean, professional and attractive images in order to boost your visual content strategy. In addition to this, Canva offers different editing tools to be able to obtain the results you want and export your image to share it on your Twitter account, at no cost . Although, it also has a multitude of payment resources.
EzGif.com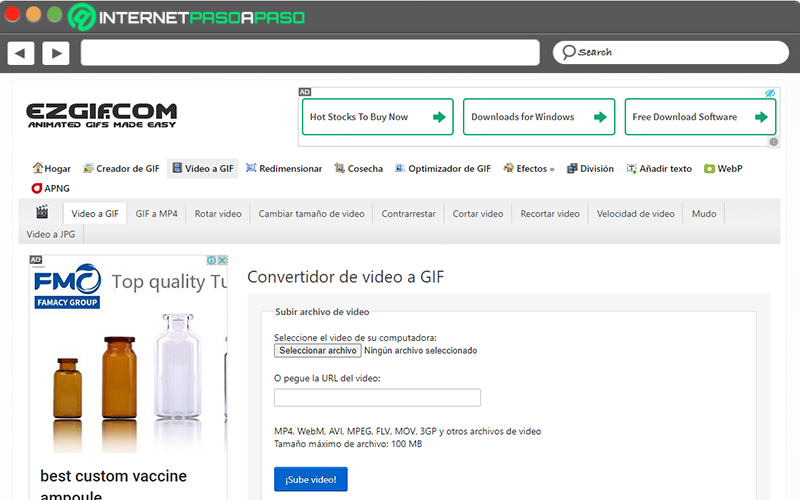 If you want to upload GIFs to capture the attention of your audience or potential audience, this is a tool that you should use. Well, it is an online utility that allows you to create animated GIFs through any video available on the web . Fortunately, it provides high-quality results , is easy to use, and requires no prior registration or payment to use it.
For its part, just as it allows you to create GIFs from scratch from images, it also gives you the option to convert your videos into that format, in a few seconds. Taking into account that it supports the following formats: MP4, AVI, MOV, FLV, M4V, ASF, OGV and 3GP. It should be noted that, for simplicity, Video to GIF allows you to automatically upload the result on the platform you need .
Piktochart.com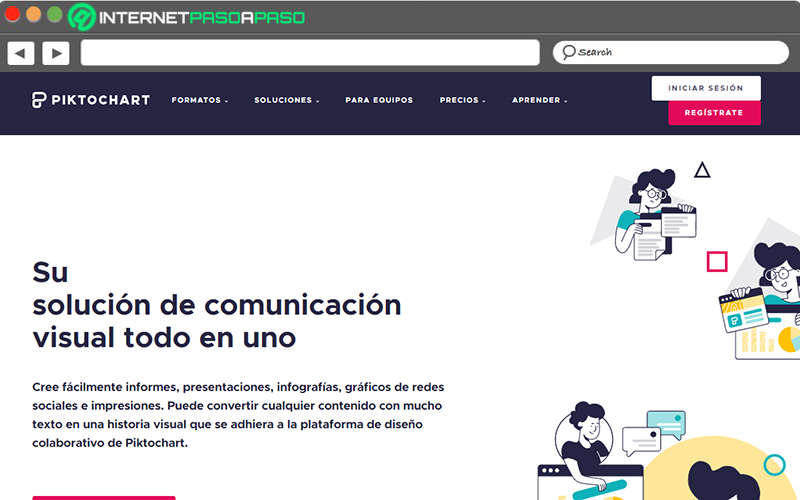 As infographics are another type of multimedia content that produces a greater impact on users of social networks and, of course, those of Twitter; We also advise you to use this online tool to maximize the potential of your profile . With it, you have all the necessary tools to create an infographic from scratch through numerous predetermined templates that it provides for free.
In addition, Piktochart guarantees a high level of customization to its users, since they can choose between different colors and types of texts to optimize the results to be obtained. It even allows you to combine a new background, add shapes, add links, modify text boxes, export the element in image or HTML format