Social media
How to create and activate a Facebook store with Facebook Shop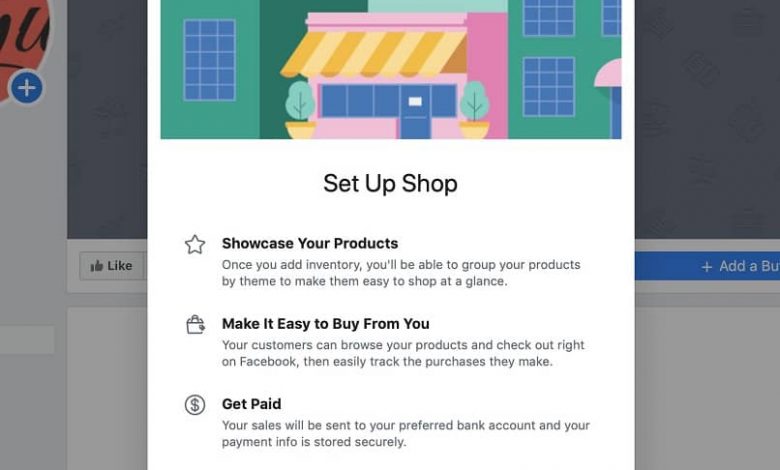 What is Facebook Shop?
Facebook Shop is a Facebook functionality that allows any person or company to promote and sell their products , through a virtual store where customers can see, choose and buy the product they want from a catalog; Thanks to this, anyone can have their business online, without needing a large budget.
What do I need to create a Facebook store?
Undoubtedly you need to have a Facebook account that is associated with a valid email. Then you need to create a page intended to serve as a store. On Facebook there are several types of pages that are used mostly to share informational content, but the type we need is for Purchases.
There are several types of pages, there are 7 of basic templates : Standard (Standard), Shopping (Shopping), Venues (Events), Gaming (Games), Politicians (Politicians), Professional Services (Professional services), Restaurants & Cafes (Restaurants and coffee shops).
How to create a page with a Facebook shopping template?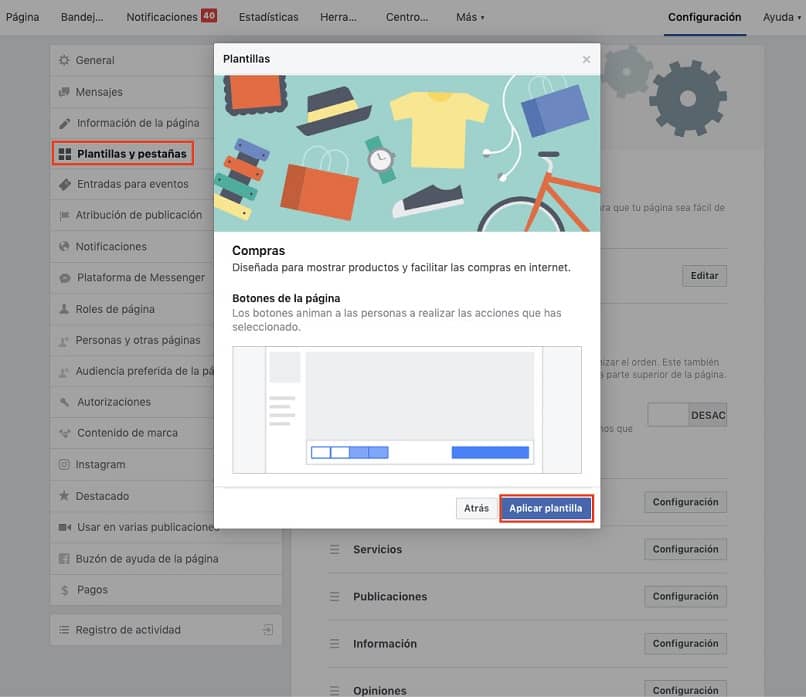 You must go to the last button on the upper right side (shaped like an arrow going down) and click on the option "Create a new page" (if you already have pages, "Manage pages" will appear, but upon entering you will see the button "+ Create a page").
Then there will be two options to choose from: "Business or brand" or "Community or public figure", of which we mark the first.
A window will be displayed to place the name that the page will have and select its category; Now we must press the "Continue" button (by doing so we will accept the terms and conditions that Facebook puts to use this service).
Then we will have to add a profile photo where you can upload your company logo and then a cover photo where you place a background image for the page.
We go to the upper right where it says "Settings", then we will see on the left side several options from which we choose "Templates and tabs".
In the central part we click on the "Standard" button and select the template with the name "Purchases" which is almost last, and then we click on "Apply Template".
A window will open with the title "Apply template" and press "OK".
How to create and activate a store on Facebook?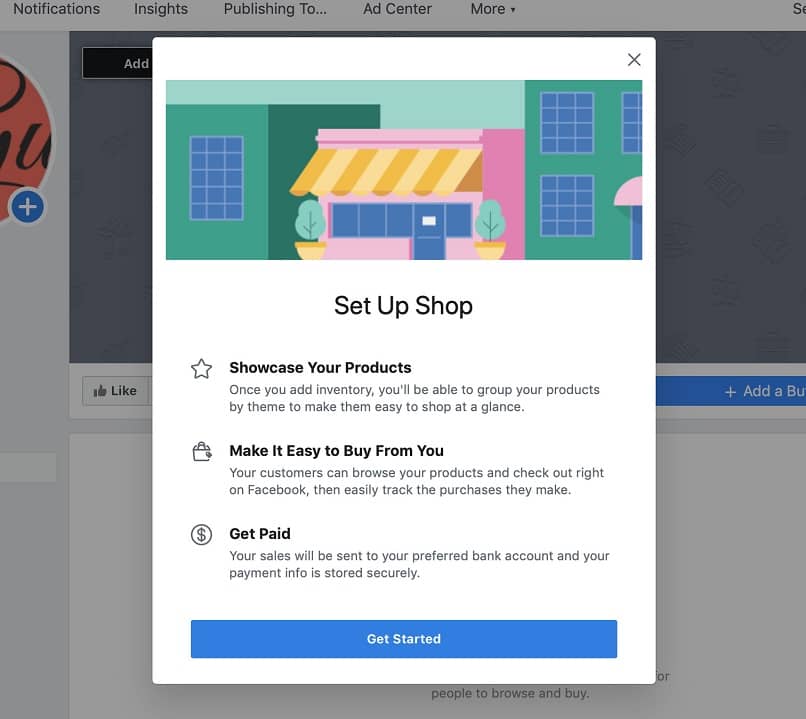 Now that we have a page with a Shopping type template, we must create and activate the store itself, in addition to placing the products that will be sold.
We locate in the left menu the option "Set up your store" and click on "Continue". If it is not displayed, it may be for 2 reasons: your account does not have an Administrator role or your page is a Standard template. To change it, go to "Settings> Edit page> Add tab", select "Store" and click the "Add tab "And" Close ".
Then in the window "Select the payment method ", we will see 2 options: "Message to buy" or "Pay on another website"; with the first, sales are made by reaching an agreement with the customer through messages (deposit, transfer, etc.). And the second allows you to place a link where the customer can pay for the product.
In the "Store Settings" window; the currency that the store will use is selected and we press the "Accept" button.
In the center of the template, click the "Add product" button. The window opens where you can configure the product name, description, photo, video, quantity, price. It is recommended to click on "Share this product on your page"; so that it is visible in the timeline of the page, otherwise it will only be seen when the "Store" button is pressed.
A last window will appear confirming the creation of the product and press "Accept"; by publishing the first product we will be activating the store.
With these tips it is a good way to venture into your own business and emerge as an entrepreneur. We hope you take advantage of this excellent tool. Leave your opinion and tell us your experience.