Social media
How to create a top best nine with my Instagram photos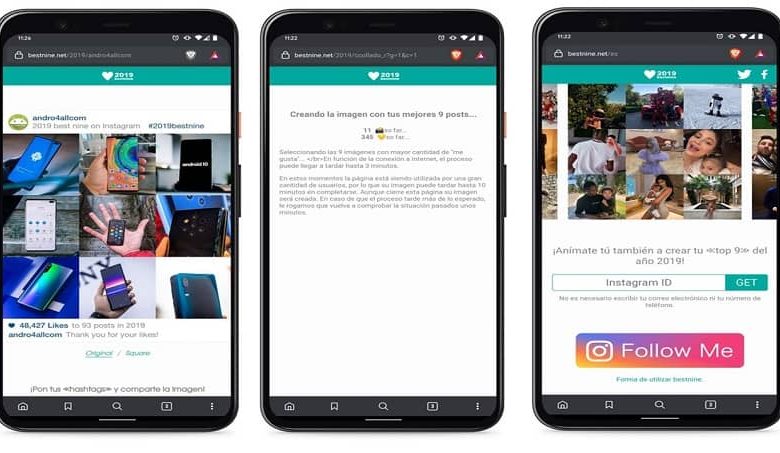 With each update, Instagram surprises its users, providing new ways to bring our memories to life that go beyond just uploading a photo, you can create photo mosaics , upload stories and now one of these fascinating ideas is that you can create a top 9 or top best nine on Instagram, a striking publication that is giving a lot to talk about on this famous social network.
"To move forward, we have to look back"; This statement makes us see how much progress we have made, both physically and personally; at the same time it motivates us to act, hence the importance of a good photograph, which makes us see what we are and what we want.
What is a best nine?
A top 9 or "best nine"is a collage that compiles the 9 most popular photos published on our Instagram account during the year. This initiative makes us look at the past in a fun way, showing the best moments that we lived, or the ones we liked the most throughout this season.
Making this count of all our experiences (or part of it) is much easier than you think, you just have to upload and publish the photos even from your PC , if with the appropriate online tools it is very easy.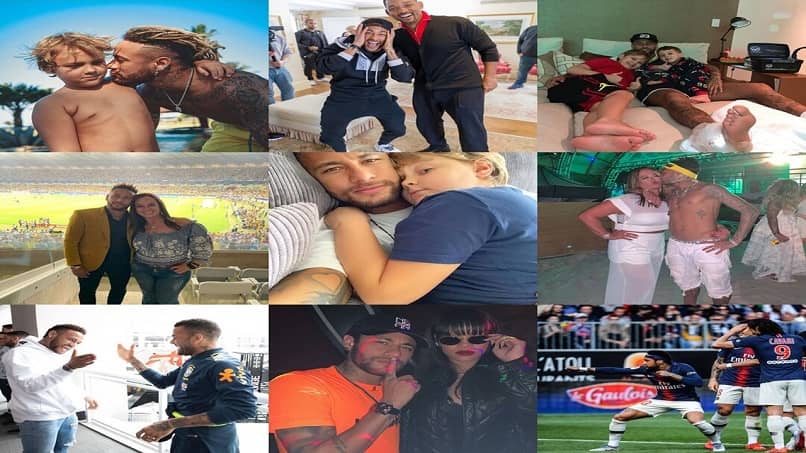 On Instagram, it is very common to find publications like these, since most of the users, we like to show our best photos (this does not mean that it is always the most beautiful) or we even decide to edit the photo . The ideal is to use an image that impacts our followers, thus obtaining many more likes than we expect.
Instagram has stood out for being the most used photography app worldwide. Together with Facebook, this social network has given unique meaning to our digital life, allowing us to archive all our publications and memories in a practical way. So why not show the world how amazing this year has been for us?
Create your top best nine on Instagram the easy way
To create a top 9 on Instagram, we don't have to be Photoshop wizards, much less review our publications one by one, to see which is the most popular. The most practical thing is to use a tool, which does all this in an easy and fast way. In my opinion, the best option to achieve this is Bestnine.net, a website that will do all the work for you.
Why use this website? This website will save us a lot of time. Since we will use it once, we do not need to download and install alternate applications, Bestnine.net is extremely simple and guarantees an excellent illustration; To achieve this, you just have to follow the following steps:
Access the bestnine.net page from your Android device or PC, and enter your Instagram username in the text bar. After doing this, you just have to click on get or get, after this procedure, the options to share or download will appear.
I recommend you download the image before sharing it on Instagram. If not, you will have to take a screenshot to be able to save it on your mobile. After being downloaded, you will only have to upload it to Instagram.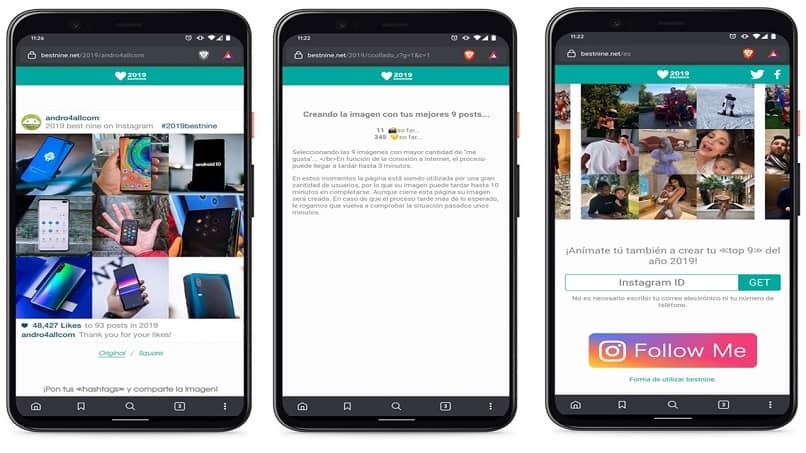 Thus, in this easy and fast way, you can get your top 9 without any complications. Of course, this procedure may take several minutes and there are other web pages that we could use, like bestnine.net, such is the case of topnine.com. This is also a very good option to do your best nine.
If you have any questions about how to create your top best nine on Instagram, don't forget to leave it in the comments, so we can interact with you. You can also share this publication on your social networks, so that other people can benefit. Do not forget to enter our website and read another of our articles related to Instagram, for sure you will like them.