In the previous article we were showing how you can edit the LinkedIn profile view . Remembering that LinkedIn is a social network for professionals oriented to companies and professionals.
Well, today we will create a profile for a company, to give it a presence in this social network and take advantage of its linking tools and advertisements, to reach more users. Since we can reach more professionals from various areas.
Create a LinkedIn Company Page in just a few steps
Let's do it!
We first log into LinkedIn and then click on Products in the upper right (1).
The options will be shown on the right side and we must scroll down to the end and click on Company Pages (2).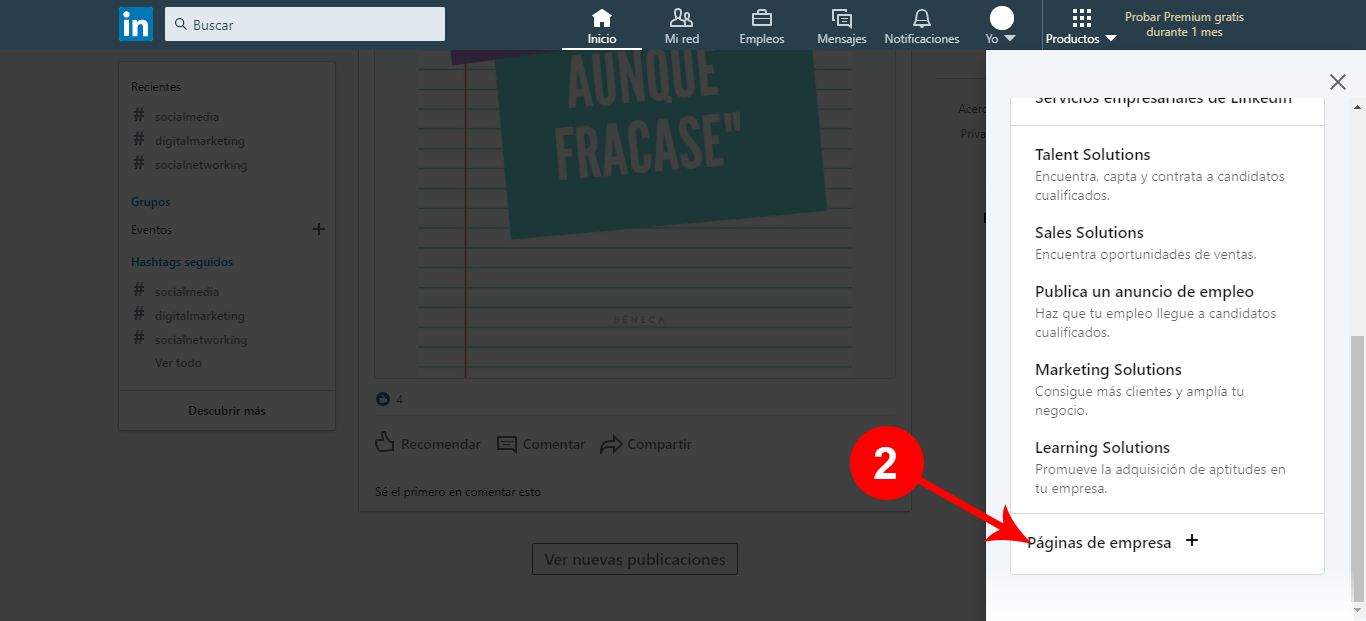 In this section we must select the type of page that we want, for the company that we will create. Which offers us four very good options, to select one:
Small business: less than 200 employees.
Medium-large company: more than 200 employees.
Products page : child pages associated with a page that already exists.
Educational institution: study centers and universities.
To continue I will select "Small company" as an example. This way you will understand the correct way to create a company profile, which you can apply to the other options if you wish.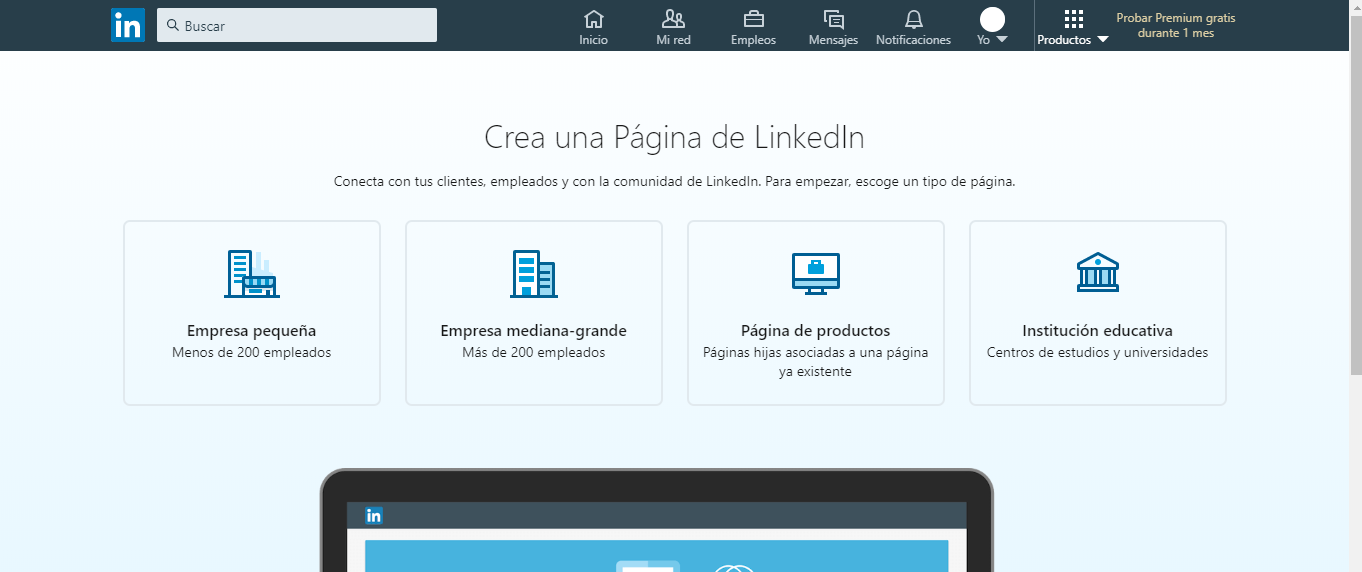 Next we must fill in the fields with the information of the company. I recommend that you fill in all the fields and confirm that you are an authorized representative, I imagine you are. And we give you to create page.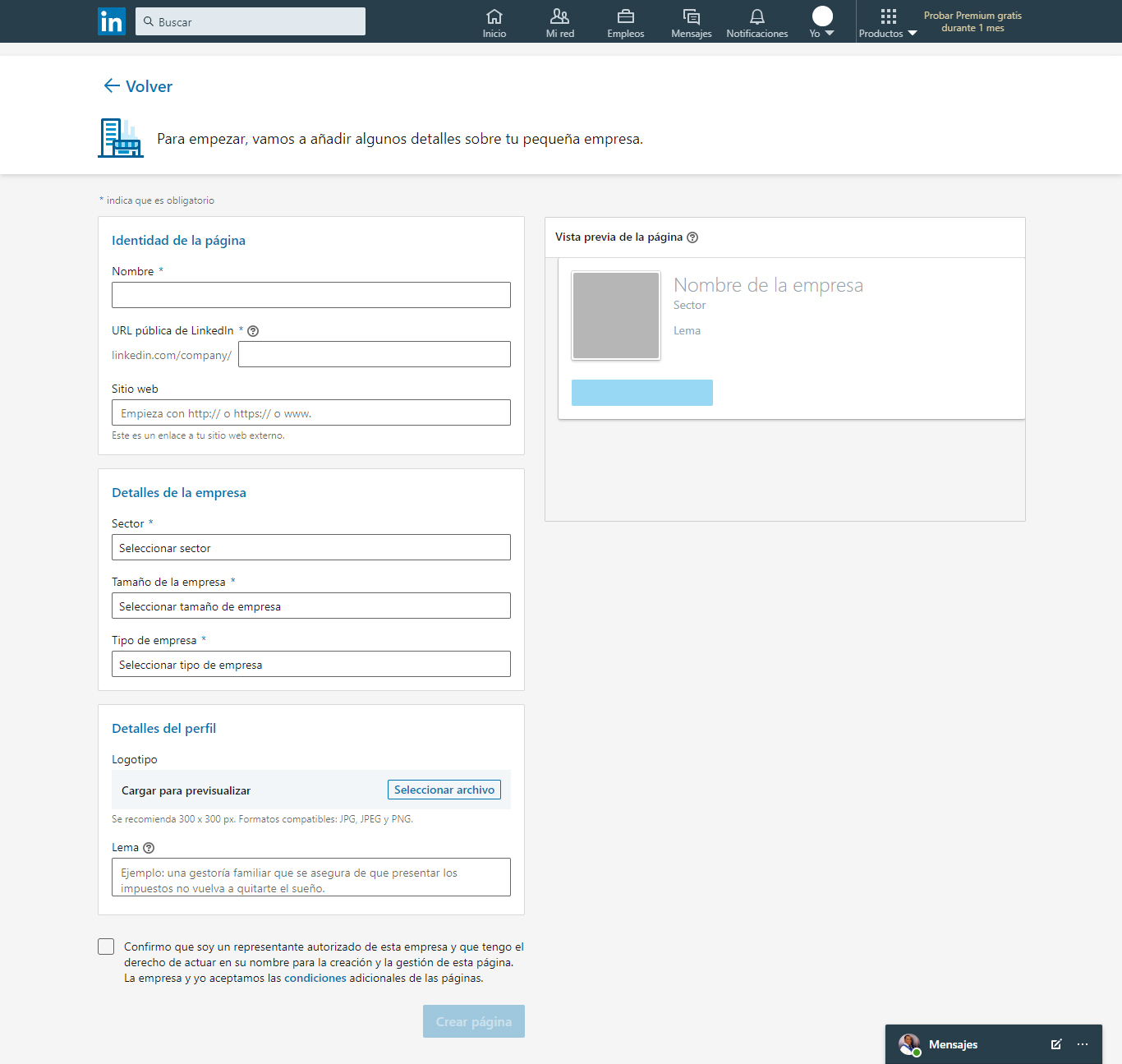 Ready the page for company is created and we will present the administrator's view. We complete the missing actions and you can increase traffic to the page.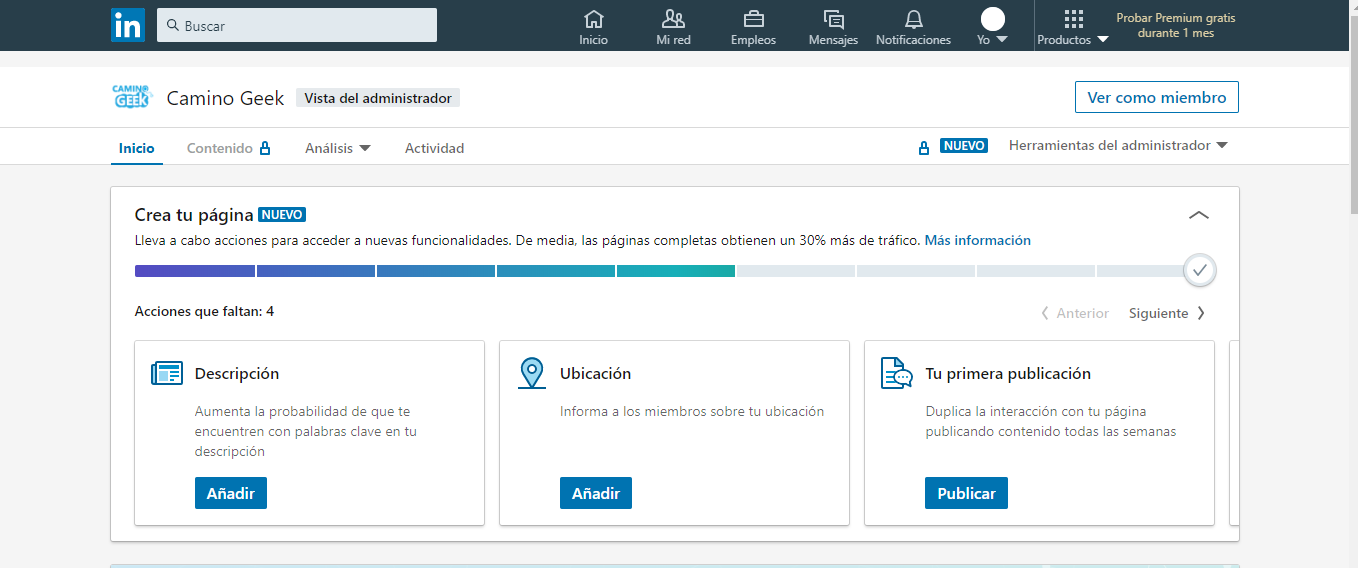 After all this process and only one thing to do publish or create content. I hope and have helped you create a LinkedIn Company Page.