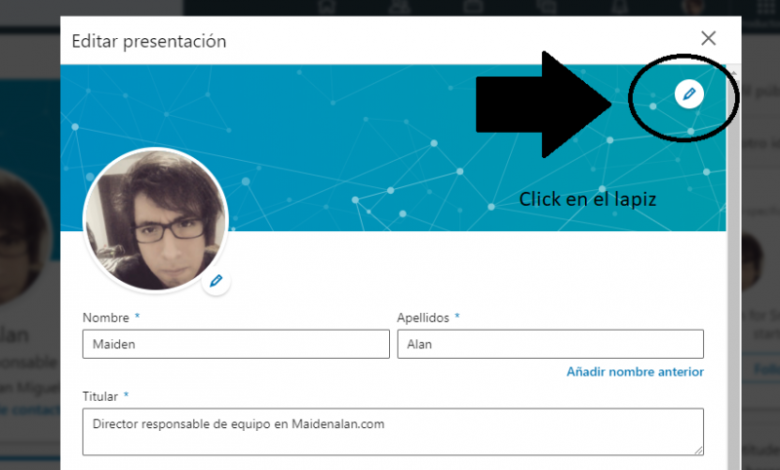 LinkedIn is a platform that is responsible for putting companies in contact with who could be their future professional employees. It is a social community especially aimed at companies, businesses and the job opportunities they generate. Whether through its website or mobile application, users freely share their professional profile. But … how to create a good LinkedIn profile without dying in the attempt?
Under no circumstances should you take the creation of your profile lightly as you could on any social network. Keep in mind that your LinkedIn profile is your business card as a neural network to thousands and thousands of companies. In it you must place your work experience, in addition to your skills and abilities. Next, we will show you step by step a detailed guide on how to create an optimal and professional profile on LinkedIn.
How a good LinkedIn profile influences career opportunities
Nowadays, companies are leaving behind the outdated method of presenting the CV in person. Instead, they choose to run online calls through their website. To the point that the applicant has two options:
Attach the curriculum vitae and apply.
Paste the link of the LinkedIn profile and make the application effective.
More and more companies are choosing to add the option of a LinkedIn profile instead of the CV. But what is the difference between a LinkedIn profile and a resume? Mainly, in the opportunity to be able to explain yourself with a profile oriented to professional objectives.
How to Create a Good LinkedIn Profile Without Hassle
First of all, it is necessary to take special care with the information entered from the moment of registration. Don't know how to register? Next, we will indicate the procedure to follow step by step:
Go to https://www.linkedin.com/ to register as a user.
Click " Join Now " to complete the registration form.

Enter your email and a password of at least 6 characters (make sure it is secure and easy enough to remember).
Start by entering your key profile data: most recent job title, most recent company, and relevant data.
Then add people to keep in touch constantly so you can keep up to date with what's new in your field.
Add a profile photo. Make sure the dress is as formal as possible and in good definition.
Create a job alert so that you are notified when there is a job opportunity in your field.
Indicate your country and telephone number (Very important for the company to locate you and contact you).
These instructions apply at the time of registration and upon completion you will be redirected to the " Home " section of LinkedIn. Did you make a mistake when entering the information? Don't worry, you can always modify your profile information at any time.
How to modify your LinkedIn profile
Like any other social network, you can easily modify the information on your LinkedIn profile. We will show you the steps to follow to perform this feat:
Sign in to https://www.linkedin.com/
Select the " I " option , located just below the web address bar, the same as your photo.
Click on " View Profile."
Click on " Add section " to display the categories of information that a full profile involves.

Select the section you want to modify to display the pertinent options and click on "+" to add information.
Fill in the form that appears and click " Save ".
Add dates of employment, work experience, and interests.
Additionally, from here you will be able to know the profile level based on the data entered. Likewise, you can view the " Your panel " section, which shows numerical data such as: who has visited your profile, views of the article and the appearances in searches.
Benefits of creating a good, well-written LinkedIn profile
Unlike a curriculum vitae, a well-written profile in optimal condition receives better job opportunities. How is it possible? Users have the opportunity to publicize professional achievements that are of interest to the company.
Many times it is mistakenly thought that LinkedIn is only useful for unemployed people and it is not. Companies or businesses are also users and use this tool to find professionals and hire them.
When looking for employees, having a better position in the results is very important. And to achieve this goal it is essential to include keywords in the LinkedIn profile. Something that cannot be achieved by submitting a physical CV.
Keys to creating a good profile on LinkedIn and making it attractive to companies
Today, an optimal LinkedIn profile is as important as a resume. The more information your profile has, the more job opportunities will knock on your door or, in this case, your mailbox.
In this sense, we will show you some tips to optimize your LinkedIn profile and get better opportunities.
Profile picture
The profile photo is the first thing the employer will see when they enter your profile. It is essential to place a passport-type photo, which must be the most current possible. Also, the selected photo must be well defined and cover the entire face.
Under no circumstances should you place a selfie-style photograph, much less use remarkable and extravagant filters.
Add keywords
We could say that LinkedIn is the "Internet" of professionals, where companies look for people capable of meeting their needs. As with a web page, a LinkedIn profile contains keywords that help it stand out from other profiles.
When an employer enters the LinkedIn platform, they use the search tool to search for personnel. Keywords should be selected according to the field of work or company of interest.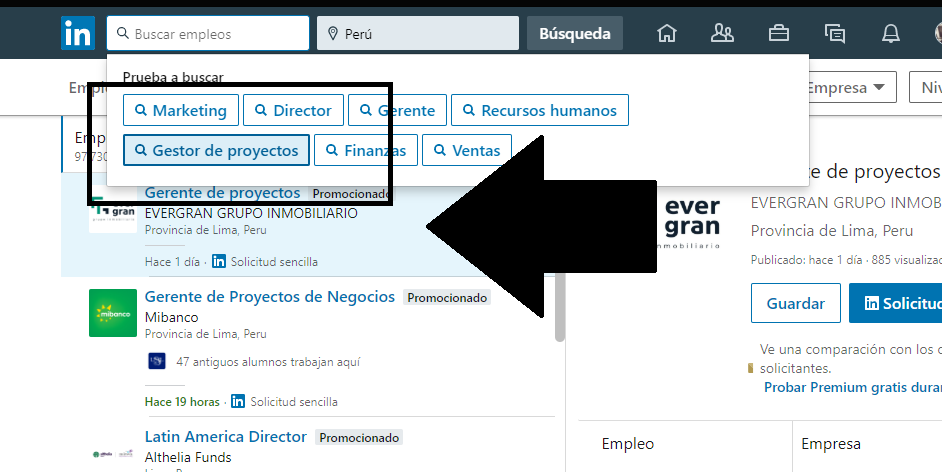 What keywords to use in your LinkedIn profile? To know which keywords to use, you must carry out research on which terms are more attractive in the field of specialty of your profession.
Enter accurate data
Entering accurate personal and professional data is of great importance when wanting to denote professionalism. In this sense, you must make sure that you correctly enter information such as:
Full name (names and surnames)
Professional holder. In the 120 characters allowed, it effectively summarizes your professional experience in your field of expertise.
Add a cover photo
It may be overstressed, but the importance of a cover or "background" photo is high. By default, LinkedIn will set a default background and to change it you must do the following:
Access your account profile.
In the main profile information box, click the pencil icon. A window will open where you can modify the main data.
Again, click on the pencil icon located in the upper right corner of the default background.
Finally, select the image to use and click " Save ".
What image is recommended to use? Add a presentation image, which can contain your contact information along with a professional phrase or description.
Recommend yourself
Recommendations on LinkedIn make any professional more attractive in the eyes of any employing company. In addition to being proof of professionalism, it is a confirmation that indicates a good performance.
Conclusion on creating a good LinkedIn profile
Remember that your LinkedIn profile is alive and to prove it to employers you must update it frequently. So, when entering your profile, the professional profile that the employing company is looking for is clearly displayed .