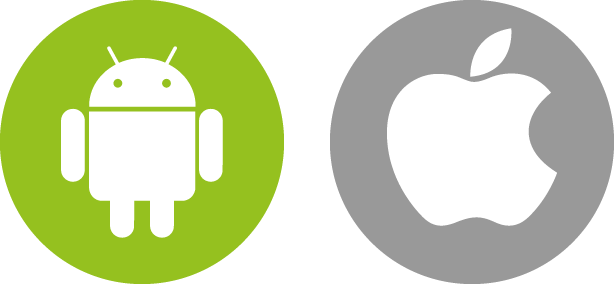 Facebook pages are a means used by businesses, communities and influencers to make themselves known within the social network. One of its most important characteristics, compared to personal profiles, is to be able to review in detail the statistics of each of your publications ; which, consequently, simplifies the task of having the necessary information to correctly work your content and obtain more followers, thus, producing more opportunities.
Before creating your page, you must choose between two categories. The first is focused on brands and companies that want to exhibit on the social network to offer their products or services, such as a clothing store or a media outlet; while the other is ideal for communities and personalities, such as a soccer team, artists, writers, among others. If you do not know how to create a Facebook page for the purpose you have in mind, then you have a complete and simple guide to help you.
Create a page step by step (from the web)
Creating a Facebook page is an extremely simple task. The only thing that you must have, necessarily, is a personal profile; because, the only way to have the options to create a page is to be inside an account. Keep in mind that you can create and manage as many pages as you want using the same profile. However, first of all, we must teach you how to do the first one from the web.
Once you are on the main Facebook page, click on the " Create " button found on the top bar and then on the first option that says " Page ". Also, you can skip this step by clickinghere, if you are not logged in, it will ask you to do so.

In this step, we must choose the category of the page that we are going to create. It is an important decision, since some data that you can enter in one, you cannot enter in the other ; for example, you can only enter the address of your business and choose a design to display your products with pages created in the " Business or Brand " category .
Once you have decided, you hit " Start ". We will continue this guide by creating a page in the " Business or Brand " category , since it is the one most used in the social network and the one that offers more configuration options.
Two options will appear in the same box for the category you have chosen. In the first, you must put the name of your page and, in the second, you must choose the category that best describes it, there are thousands. Once you have done it, you hit the button that says " Continue ".
In the event that you have chosen anything related to stores or physical services, surely other fields will have appeared to fill in. What you must do is enter the mandatory information that is being requested (postal address, city / province and postal code) and then press " Continue ".
Technically, your page will have already been created, but now you must work on the image. First, they will ask you to add the profile photo and then the cover photo, whose recommended measurements are 500 x 500 (profile) and 851 x 315 (cover). Still, you can skip both steps, in case you don't have anything ready yet.

After having skipped or performed the last two steps, you will have been redirected to the beginning of your new page, there you will realize all the options you have at the top and how easy it is to start sharing content on the wall.
Create a page from the cell phone
Creating a Facebook page from mobile devices is just as simple as on the web; Only, the processes are slightly different both in the application (Facebook Lite) and in the browsers of each of the operating systems. Next, we will show you, briefly, how to do it.
Facebook Lite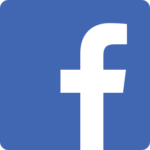 This application is ideal for slower cell phones or for times when you don't have a decent Internet connection; If you don't know how to create a page with this application, follow these steps:
Open the application and go to the start.
Press on the 3 horizontal bars .
Go to " Pages " and then click on " Create ".
Finally, you click on " Start " and you just have to follow the instructions that will appear.
With these simple steps you will have created your page from Facebook Lite. Although, to have more customization options and greater comfort when managing your pages, we recommend that you use the full application.
You must follow the instructions that appear on the screen and voila, the steps are the same on each device that has one of these operating systems.
Benefits of having a Facebook page
If it is the first time that you create a page for your business, but you are still not sure if it is worth it, for whatever reason; So, before starting to work on it, you should take a look at these benefits that we have listed, so that you start totally motivated and without any doubt.
Unlimited reach : by offering your services, products or image, within a social network with more than a billion registered and active people, your content will do all the work so that people know you without the need to invest in something else, such as premises or propaganda on radio and television.
Feedback ( feedback ) is well known that feedback is a commonly used, especially in the world of business strategy. Among the options that a Facebook page offers you, is to receive direct messages from your followers and, also, do different dynamics such as surveys or live broadcasts, which would make it easier for you to know what your followers want or what they want. most like about your page.
Traffic source : one of the best ways to improve visits to your website is by using a Facebook page. The same social network has some options to promote your site and even another of your accounts on a different platform.
Segmented audience : it is possible to focus your content on a group of people, who meet specific characteristics or ages, so that they see each of your publications; the interaction that each content you upload will receive will be more effective, especially when it comes to sales.
Viral content : the Facebook algorithm makes it possible to viralize, not only large pages, but also the content of small ones; This represents a great opportunity to attract brands or influencers who wish to hire your services, promote your products or use your image.
In addition to taking these 5 benefits into account, to be successful on Facebook, remember to always post quality content and be consistent.