Social media
How to contact Facebook to ask for help with a problem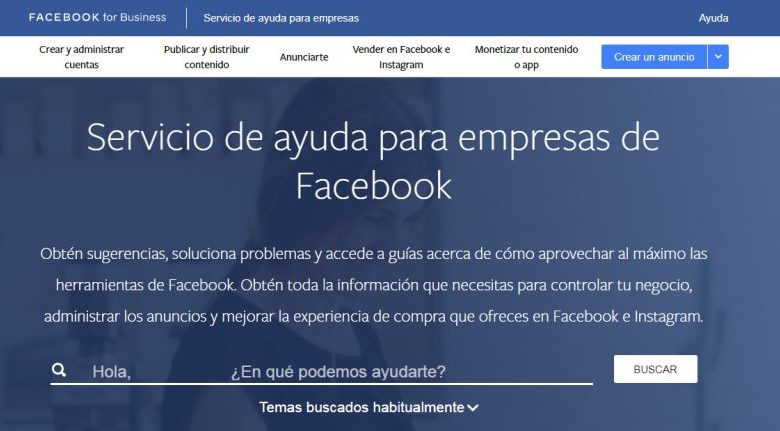 It does not matter if it is a question you have regarding how to use the platform or if you are interested in receiving assistance to solve an error with your advertising campaigns or Facebook Business Manager. Being one of the largest social interaction platforms in the world, Facebook has channels enabled for you and any other user to be able to receive help with any problem.
Knowing this, you may think that this procedure is very simple and straightforward, but the reality is that the means of contacting the Facebook technical support people merits a procedure that many people do not know. And no, Facebook does not have customer service telephones, so you should be guided by the procedures that we will explain in this post.
How to contact Facebook
As mentioned, Facebook does not have customer service phone numbers or other direct technical support channels. However, Mark Zuckerberg's platform developed two powerful automated help systems that work through his Facebook Help Service page and the Facebook Help Community.
Facebook Help Service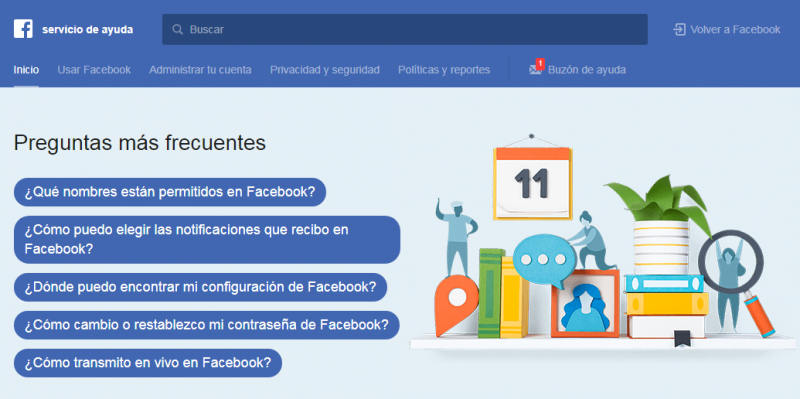 On this page we will find a search bar and a series of labels that respond to common problems or doubts that you might have. In this way, if you want to receive help or know what to do in a particular situation, what we must do is accessFacebook helpdesk and write something related to the topic we need help with. Thus, the platform will give us results with solutions and / or explanations regarding what interests us.
If we don't know exactly how to search, this page also offers us a list of frequently asked questions that list solutions to problems related to account management, platform policies, security, privacy and much more.
Helping Community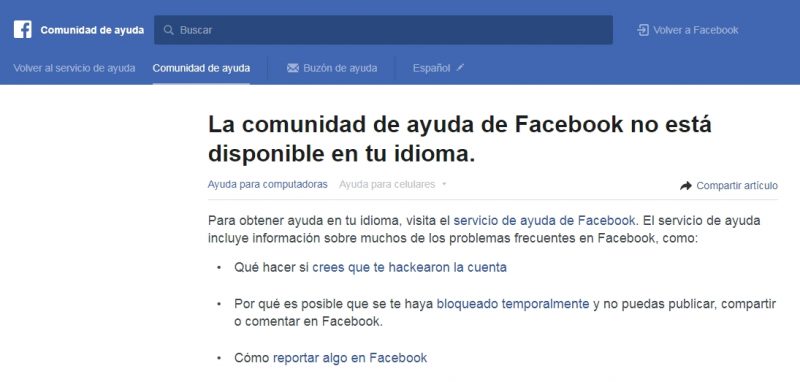 The Facebook help community is an extra tool that complements what is offered by the help service. Here we will have access to articles created by Facebook users in which they raise their problems or doubts, as well as the answers given by Google's technical support team. With this, what is provided to us is a kind of FAQ in which we can see people with problems similar to ours and the solutions for each case.
This option can be much more useful than the Help service in case we have not found suitable solutions in the latter. In addition, from here you also have the possibility to write directly to the Facebook help community and wait for them to respond to you.
What to do if you have problems on Facebook?
If you do not know how to proceed through the indirect channels of Facebook to offer help and you prefer that we save you time, here we show you some of the forms with Facebook responses for some of the most common problems that we could suffer in this social network.
Problems with your account
If you have problems with your personal Facebook account, these are some of the forms that could give you an answer to what you need to know:
Solution to phishing or spam problems.
My account has been disabled.
We suspect that someone is impersonating me on Facebook.
Report a sign-in problem.
Problems related to the use of Facebook
Facebook is constantly changing and adding new features in order to improve the experience for its users. In case you have any problems related to the use of this platform, these are some of the response forms that could be useful:
Report a privacy rights vulnerability.
Report a problem with the videos.
Notify the breach of rights by an application.
Report a problem with notifications from the social network.
Make complaints about misuse on Facebook.
Report a problem with the search.
Ads and Pages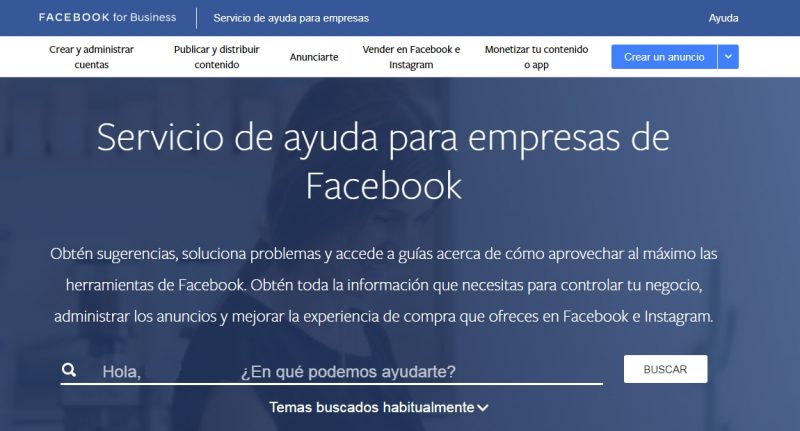 In the event that we use Facebook as administrators of a Facebook fanpage, then it is likely that from time to time we will experience some kind of problems related to advertisements, advertising or other issues. In these cases, Facebook offers a platform known asHelp service for companies. From here you can obtain solutions through their guides and forms.
As for more general problems, these are some of the forms that could help you if you suffer from problems of this type:
Page not available.
Ads setup and management issues
Reports and ad results.
Report any problems with Facebook pages.
We hope that with all this information you can find the solution to your problems or doubts within Facebook, and you must remember that there is no direct means of communication to receive help, so you should know how to use the platforms that you provide in an intelligent way. we have shown in this post.