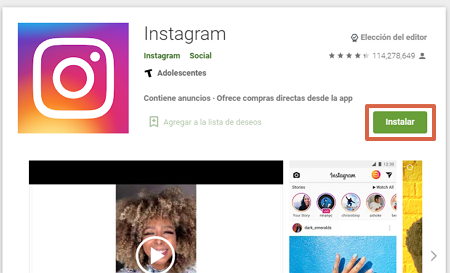 If you want to chat on Instagram you just have to respond to the stories (Stories) of the application or enter Instagram Direct and press the " Plus " symbol (+). Previously, it was not possible to start a conversation on the platform since this option was not enabled. Since Mark Zuckerberg (the owner of Facebook and WhatsApp) bought Instagram, you can chat in the application with anyone who has a user on this social network.
This option has simplified communication between many people in the world, making it possible to generate immediate contact through Instagram. It is not necessary for both people to follow each other, but if your profile is private, then the messages you receive will request approval. If you accept it, then you can start the conversation or chat with that person without any problem. In addition, you have various alternatives to chat.
From the phone
If you have a smartphone, then the process will be vastly simplified. Next, you will see the steps you must take to chat on Instagram from the mobile application :
Download Instagram on your phone. If you have an Android, press thislink to download it. If you have an iOS device, this is thelink you should use.