Social media
How to change your profile photo on twitter and upload to new one? Step by step guide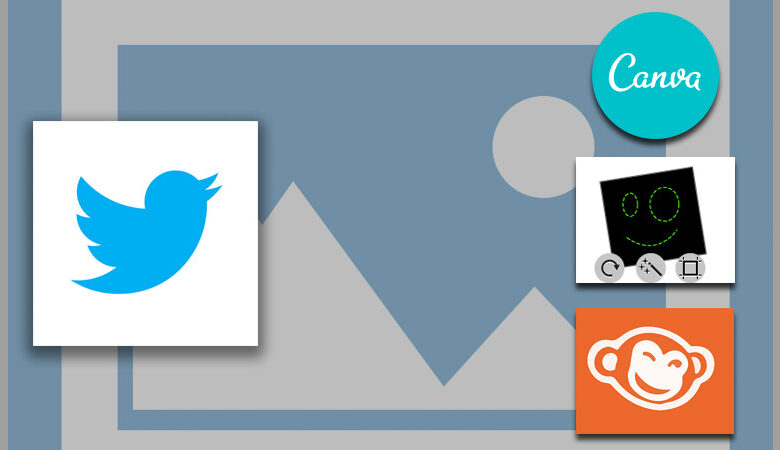 There are some settings you might want to make to your profile on Twitter after having created . For example, something very common that users do is change their profile photo for a more updated or fun one.
When you make that change, the platform allows you to create a new tweet where your followers are informed that you changed your profile picture . In this way, they can know that you made this change and interact if they want to.
However, you are not required to accept that option. You can simply change your profile picture without anything being posted about it. If you need to know how to change your profile photo on Twitter, read on.
What are the exact dimensions that the profile photo should have on Twitter?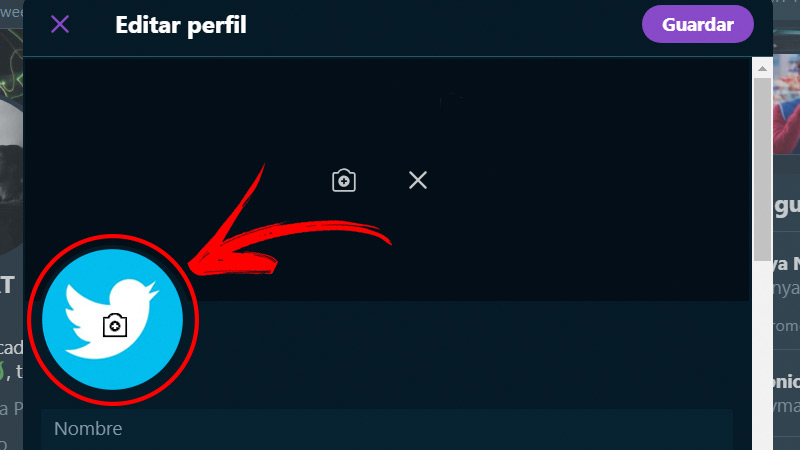 Each social network has a specific measure for each of the content that is published, including images, videos and much more. In the case of the profile image, it has a recommended dimensions of 400 x 400 pixels .
If it is higher, Twitter shows you a screen to cut it and adjust it to the allowed dimensions . Also, its size should not exceed 2 MB . Regarding the file type for the profile image, they can be in JPEG and PNG formats .
Learn step by step how to change the photo of your Twitter profile easily and quickly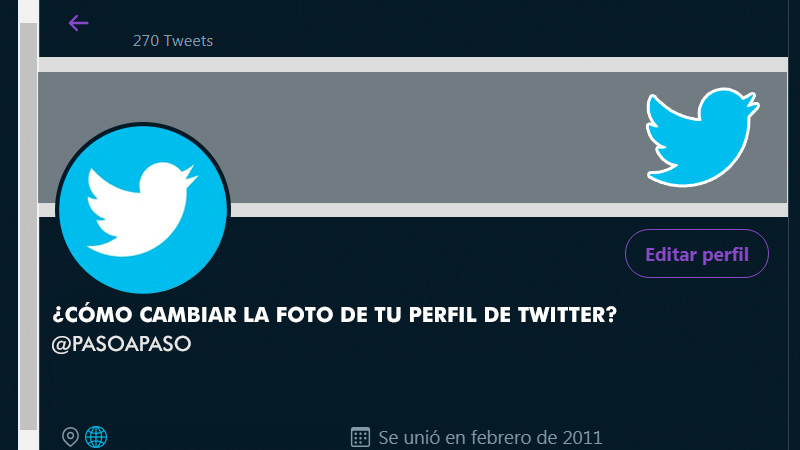 Changing your Twitter profile photo is as simple as in other social networks. You can do it from your mobile, or through your computer .
Next, we explain the step by step to carry out the procedure:
Log into your Twitter account .
Go to your profile .
Once there, click on the Edit profile button to be able to apply the settings you need.
Click on your profile image .
Choose the new photo that you are going to place by clicking on the camera icon and then on Upload image . You can also choose the Delete option if that's what you want.
Click Save .
Likewise, following the same procedure mentioned, you can modify the image of your Twitter cover . The only difference is that instead of clicking on your profile picture, you have to click on your cover image to change it and voila.
The best online tools to edit your new profile picture on Twitter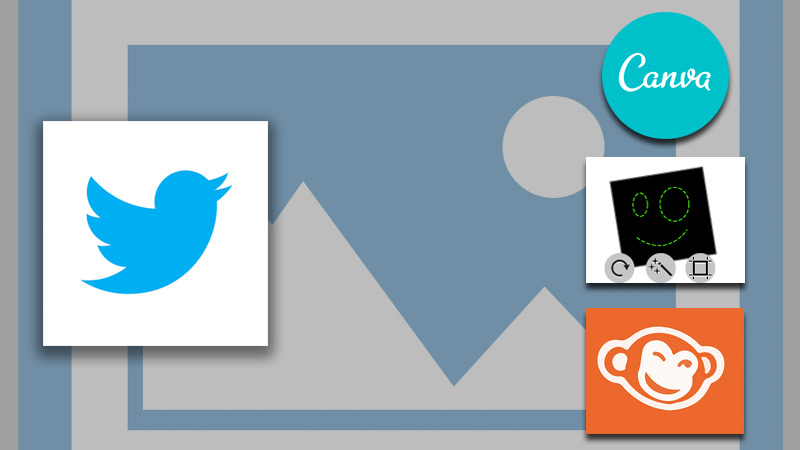 On any platform, your profile image is important , because it is your cover letter for any user who is interested in following you. Therefore, it is advisable to have a well-organized image that is related to your type of profile.
For example, if you are an online store, it is recommended that your image have the logo of your brand or something that represents it . If, on the other hand, you have a personal account, you can choose to place a photograph of yourself .
Either way, you will probably need to do some simple editing . To help you with this, on the Internet there are many platforms to facilitate your work.
We will talk about the three best online tools to edit your new profile picture on Twitter:
Canva.com
Canva is one of the most popular tools in the world for making any kind of simple edits . In this sense, one of its great advantages is that it already has pre-designed templates for every need, that is, when you enter the platform you can take a look at templates for your Twitter profile image, cover and much more.
In addition to that, it includes options to give a creative and unique touch to your presentation image . For example, you can add stickers, vectors, colors, shapes, and other interesting resources.
Apart from the web platform, it has an app that you can install on your mobile so that you can edit no matter where you are.
Autreplanete.com
It is an online tool with which you can crop, resize and retouch your images from different social networks .
It is compatible with a wide number of networks, including some such as:
Facebook
Twitter
Instagram
Vimeo
Youtube
Pinterest
To use it, you just have to enter the platform, select the social network you want (in this case Twitter ), choose the image you are going to create and start editing . It is very easy and in a few minutes you will have a new profile photo to share with your followers.
Picmonkey.com
If you're not a professional editing, and just want to bring you some originality to your new image of the profile but in a very quick way, PicMonkey may be the ideal solution for you.
Something interesting is that you can add phrases or texts to your images with very original sources . Likewise, you can retouch, place effects, colors and many other elements to make your new presentation image stand out on Twitter .