Social media
How to change your name and username on Twitter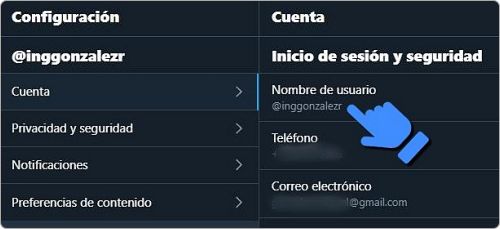 If you are tired of the current one, you want to project a more professional profile or for any other reason, you can change your name on Twitter as many times as you want. You can do the same with your username, so we have created this guide to help you with this.
Unlike other social networks, there is no limit to how many times you can change your display name and username on Twitter. Next, let's see how to do it in both cases.
How to rename Twitter
Login to Twitter with your account in a browser on your PC.
In the left panel, click Profile.
To the right of your profile picture and below the cover, click the Edit profile button .
Here you can change your name, description, and profile and cover photos. Change the Twitter name and click the Save button .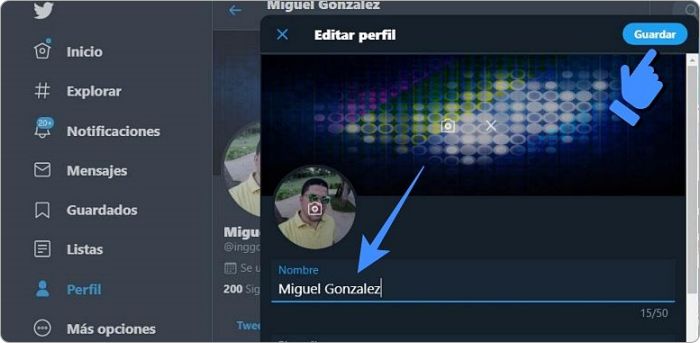 Change Twitter user
Login to Twitter with your account in a browser on your PC.
In the left panel, click More options and choose Settings & privacy.
In the Account section, click the Username field .
Update the value that appears in that field for the new user you want and click Save.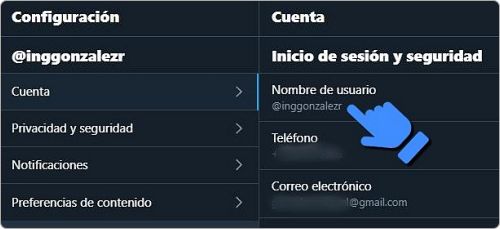 If the username you choose has already been taken by someone, you will be prompted to choose another.
Final thoughts
Although they are used interchangeably, the display name and the username on Twitter do not refer to the same thing.
Your name on Twitter is a personal identifier that helps others identify you, especially if you use a username that is not your real or business name. This can have a maximum of 50 characters.
Your username is unique to you and is displayed in your profile URL. Used for logging in, sending replies, and in direct messages. It can be up to 15 characters long.
Changing your username or Twitter name will not affect your current followers, messages, or responses. Neither will the others receive notification of the change. They will just see a new name or username when you make a reply or post.