Social media
How to change username in tiktok in the easiest and easiest way? Step-by-step guide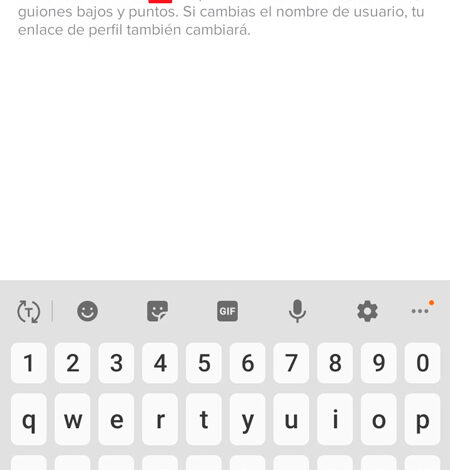 This Chinese social network is currently one of the most popular of the moment, it stands out for being a platform of short audiovisuals that are accompanied by a series of effects, filters and background music with the aim of creating clips that are quite entertaining for the users . Among one of the functions that have stood out the most and that has made the application grow exponentially are the challenges created in it.
Like any other social network, you must also create a username, which will be the one that appears on your profile and how all your followers will be able to see you and search for you within the platform . Mostly when you are creating an account, the least you think about is the name, so you may have created a very unattractive one or with which you are not at all comfortable.
If this is your case, then you are in luck, since users of the TikTok social network have the opportunity to change their username and update it to a new one, so you can choose one that you really like and with which you feel comfortable. Therefore, here we are going to teach you how to perform this user name change procedure in an easy and fast way, for this, follow in detail everything that we will teach you below.
What to keep in mind before renaming your TikTok account?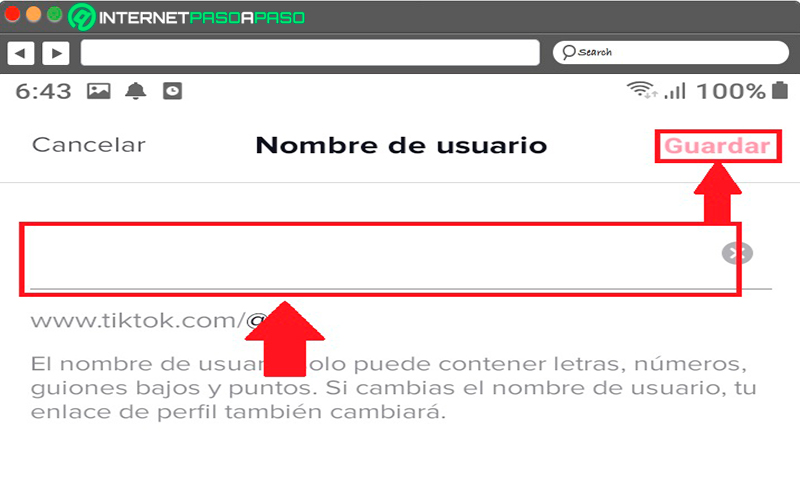 When making the change of username in TikTok it is important that you take into account some aspects, one of them is that your users will no longer be able to continue looking for you by your previous name . In addition, if you choose a totally different one than the one you used, then possibly many of them do not know who you are until they enter your profile, so it is important not to make such a drastic change to it . Another fundamental aspect for this is that Tiktok has rules for this.
And it is that once after changing the name in your profile you will have to wait 30 days to be able to change it again, this means that if you have misspelled your name or you have not liked it, unfortunately you will have to wait a month to be able to modify this.  During that time there is no possible way with which you can change your name again, since this has been a measure taken by the platform to be constantly avoiding these changes by users.
So far many users are waiting for this time to reduce or allow it to be changed in case of an error at the time of writing.  In this way, it is very important that you are completely sure of the name that you are going to choose and at the time of writing it, since this will prevent you from having to spend quite a long 30 days waiting to make this change again .
Learn step by step how to modify the username of a TikTok account
Taking into account everything mentioned above in the post, and especially the aspects to take into account when carrying out this procedure, there is nothing left but to explain to you what are the steps that will allow you to modify this .
To do this, you simply have to follow each of the steps that we will teach you below:
The first thing you should do is log into your TikTok account on your mobile application.
Once there, you must go to your profile by clicking on the "I" icon located at the bottom right of your screen.
Now you must click on the button that says "Edit your profile".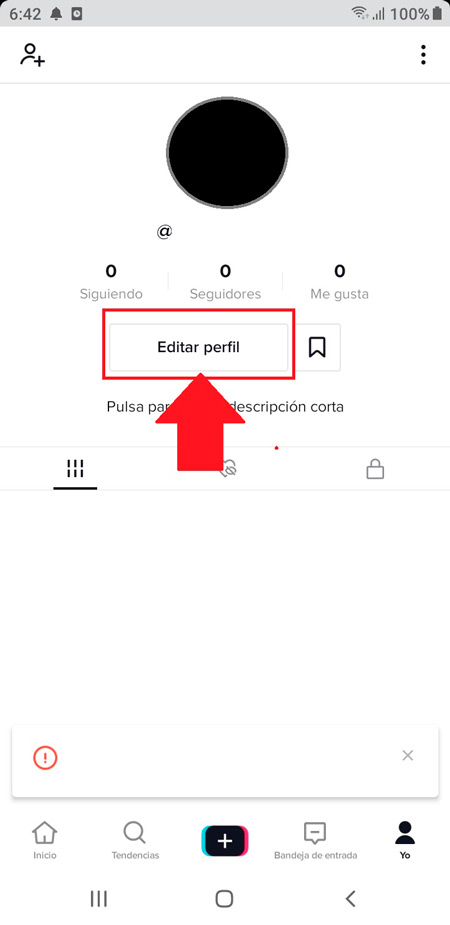 As you can see, several options appear, such as "Name", "Username" and other options that you can modify to appear on your profile. In this case, you must click on the "Username" item.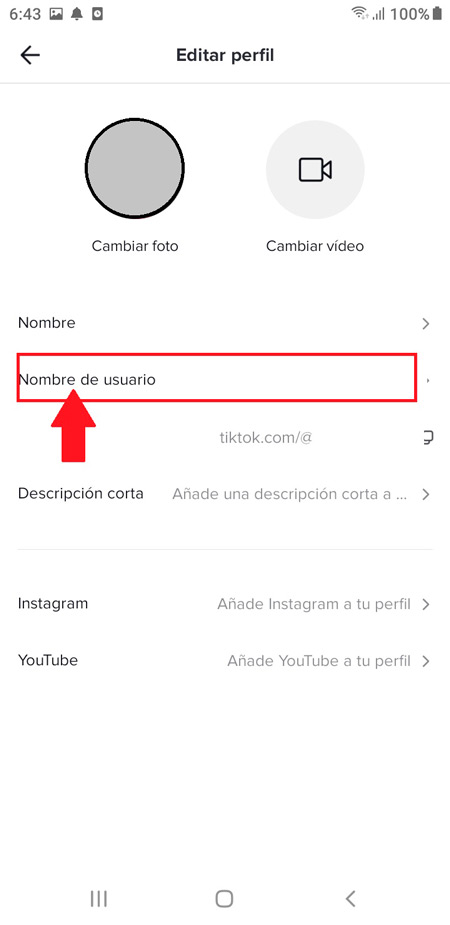 There you will see a new window where you must write your new name and finally click on the "Save" option that appears at the top right of your screen.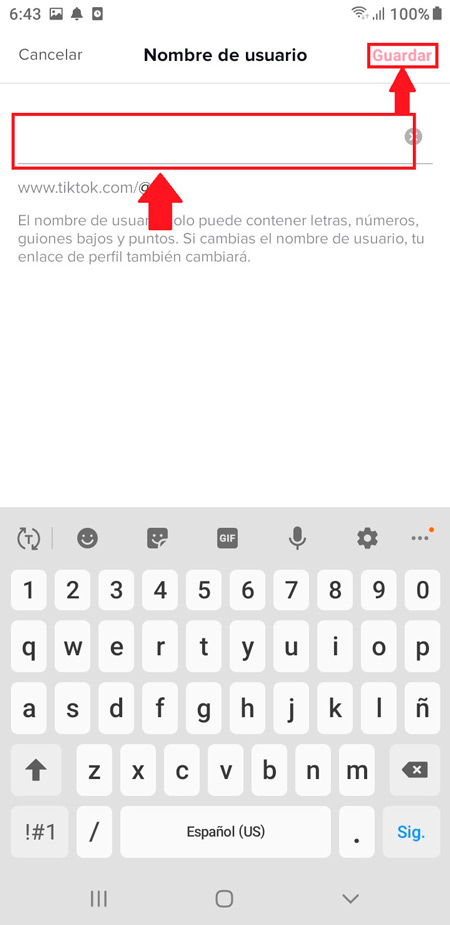 As you can see, the procedure to make the name change is very easy to do, but remember that changing it is not highly recommended as it can cause you to lose visibility with your followers . Also, keep in mind that you can only change it 30 days after choosing a new one .