Social media
How to change the tiktok password and activate the double factor 2fa of security? Step by step guide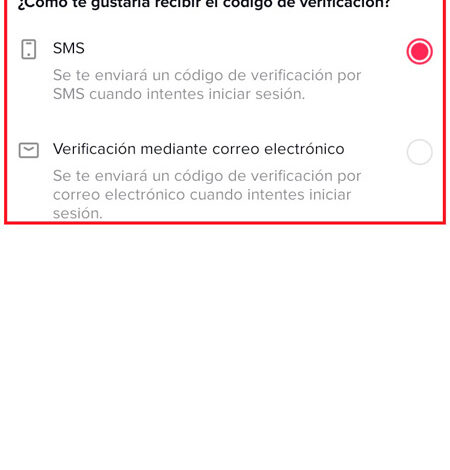 This social network is currently one of the most popular in the world, which means that it is used by millions of users, so it is required that you have very good security to avoid possible problems with your account . For this, it is important to use a secure password that is difficult for third parties to guess.
It is possible that at the time of creating your account you established an unsafe password, so you want to change it and thus make your profile much more secure, mainly because Tiktok, like any other social network, is a platform where you can find people malicious companies that seek to extract information and private data from other accounts.
Therefore, one way to try to counteract this is by improving your access code and activating the double factor 2FA of security, this will make access to your account much more difficult for third parties . That is why here we are going to teach you how to change your TikTok password and activate 2FA, for this, follow in detail everything that we will teach you below.
What are the benefits of using 2-factor verification on TikTok?
Without a doubt, being able to activate the two-step verification factor in your TikTok account will help you improve its security, this being one of the most anticipated options by most users and which is available in its latest version. Previously, the security of this social network was only limited to what the access password was, so that anyone who will be able to get it could access it and take full control forcing users to create a new one.
Therefore, thanks to the function of 2FA now users of TikTok can begin to improve your security system, thus avoiding any problems or inconveniences in the security and privacy of your account .
If you have not yet activated two-step authentication in your social network, then here we show you all the benefits that this will bring you:
It offers an extra security system for the user, so your account will be doubly protected.
By working through an SMS code, access by unauthorized third parties is more complicated.
Generate new codes every time you have to log in, in case the attacker intercepts your username and password, in the same way, they will not be able to access without entering said code,
You can adjust the phone number.
At the turn 2FA the malicious people will need a extra information to access the logon information virtually impossible to get on unless you steal your smartphone registered to it. When you activate this function and log in, you will receive a code that changes every 30 seconds, or 10 minutes when it is sent by SMS, which helps to improve security considerably .
The code can be viewed through the application, sent via text message or via email , this will depend on user settings.
In accordance with this, it is important to clarify that the two-factor verification system is not considered entirely safe, this is due to all the dangers that smartphones run and the possibilities that these devices fall into the wrong hands .
Learn step by step how to change the password of your TikTok account from scratch
Taking into account that the security of your TikTok account is very important, mainly because there you can contain a large amount of valuable information for you, as well as private data, then here we are going to show you how you can change your old password for a much more safe and especially how to activate the verification of two factors in your profile, to do this, follow in detail each of the steps that we are going to teach you below.
Before starting the procedure, it is important to mention that it does not vary for the Android or iOS operating system, so for both you can perform each of these steps:
Change old password
To start with this procedure it is necessary that you have your session started in the mobile application .
Once in there you must enter the section of your "Profile" and there click on the three points that appear in the upper right part of your screen.
In the options that appear there, you must select "Manage account", it usually appears first.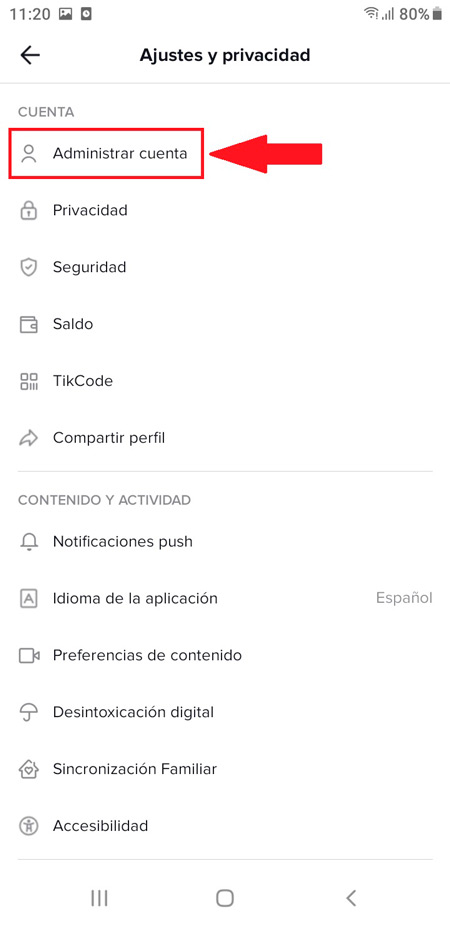 Now you must click on the password section , once you enter that option, a 4-digit code will be automatically sent to your registered phone number, this will allow you to establish a new password .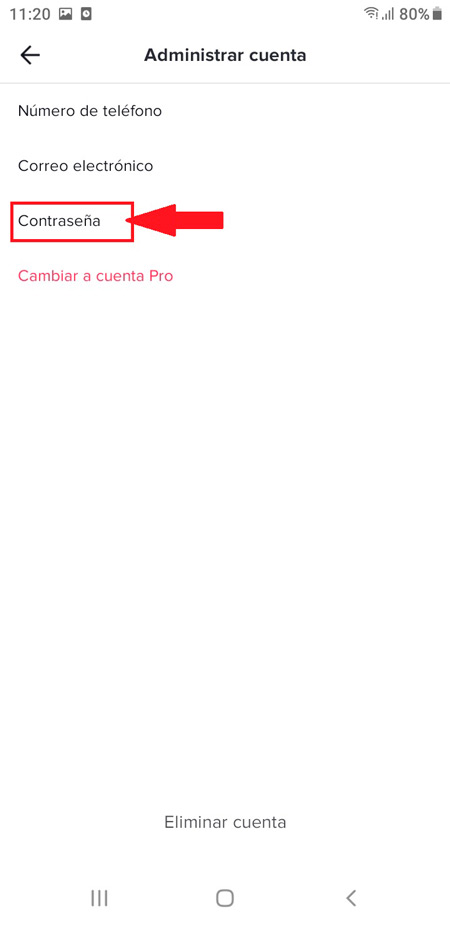 In case you do not have your registered phone number, then when entering the "Password" section you must enter the correct phone number so that they can send you that code.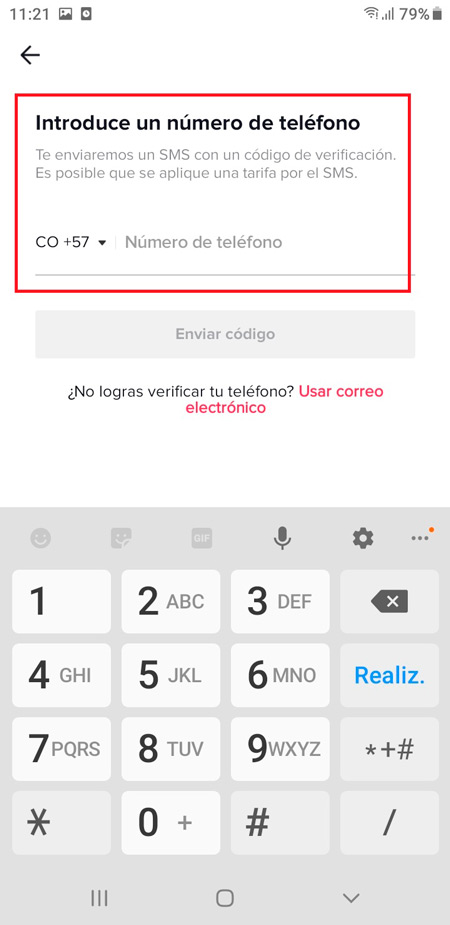 When you have received the code you must add it in the corresponding field and there you will be able to write your new password which you must confirm twice . In this case, it is recommended to choose a sufficiently secure access code .
Turn on two-step verification
In order to activate this security method in your TikTok account, you must have version 17.3.0 installed, since it has the option of "Two-step verification". You must bear in mind that this method is intended to make it difficult for unauthorized third parties to access your account, since access not only will require the use of the access password, but also enter a unique code for it.
Therefore, to carry out this activation procedure, it is necessary that you follow each of the following steps:
The first thing you should do is check that you have updated to the latest version of the TikTok application, if not, you should update it through the Google Play Store or the App Store.
Now you must enter TikTok and from there access your profile.
Within your profile "I" you must press the three points that appear in the upper right part of your screen to display the options menu.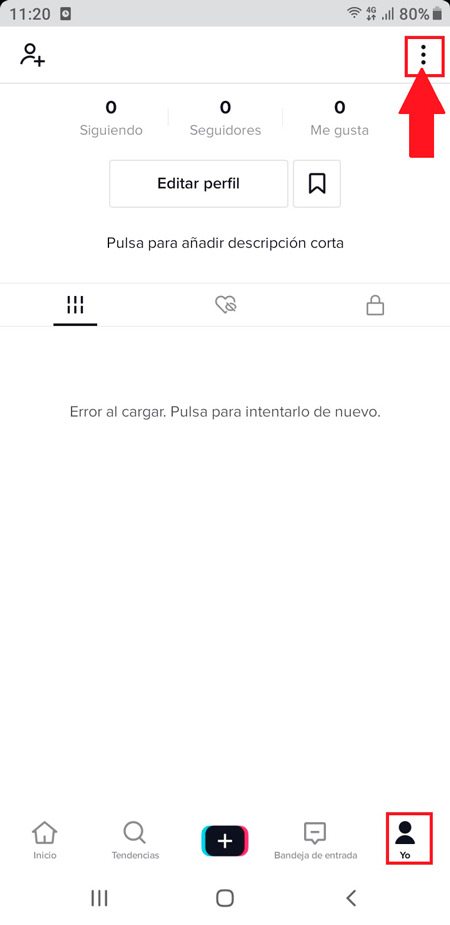 In this menu you must select the item "Security".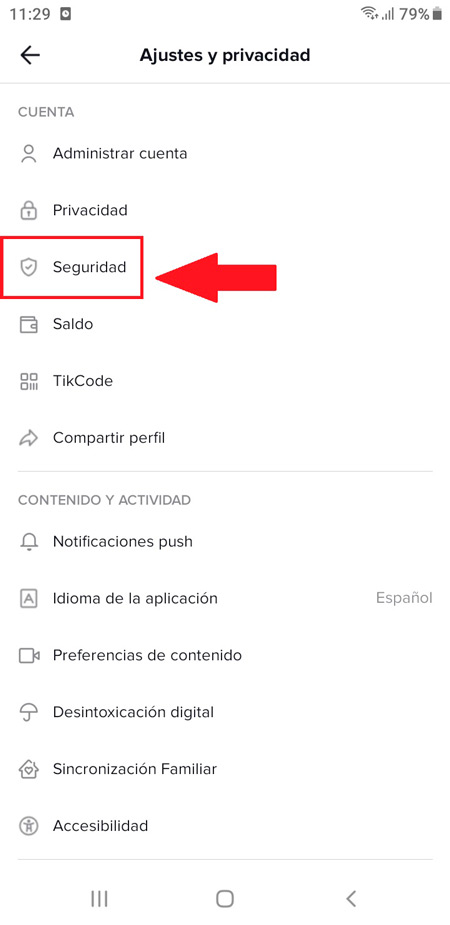 In the "Security" section you will see several options related to it, in this case click on "Two-step verification", which should appear as "Disabled" .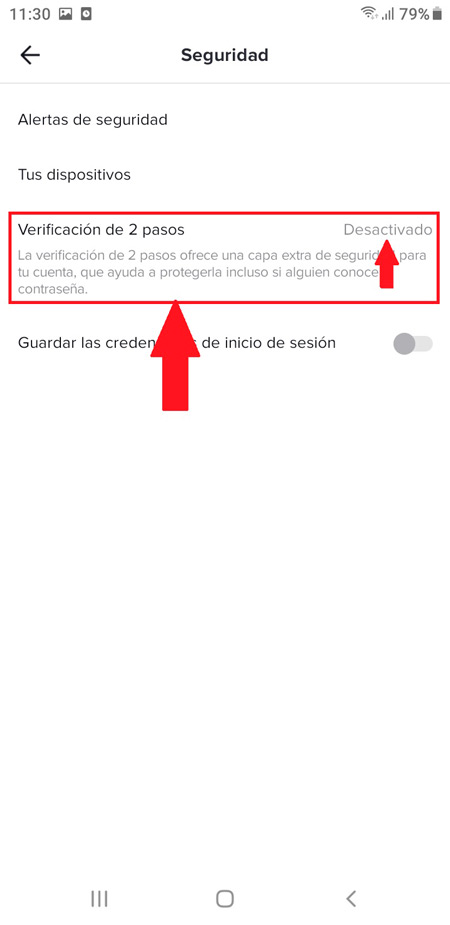 In the menu that appears there you must choose the verification method, this can be done through SMS or by email, once the method is selected you must click on "Enable".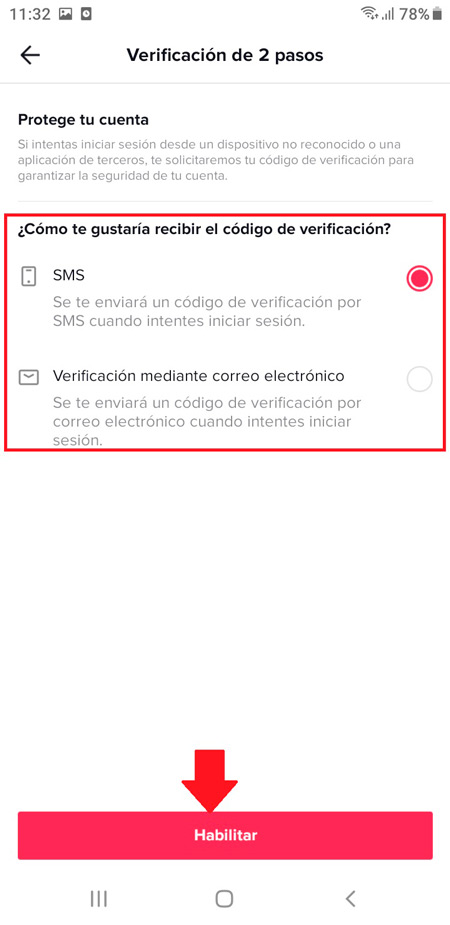 In this way you can start to increase the security of your account, especially against Phising attacks or the extraction of information by third parties. It is also important that every time you want to access your account you must not only enter the login information, but also the access code that will be sent to you for it . A very good alternative to improve the security of your social network .
Tips for creating a good password?
Not everything is as easy as creating a password and voila, it must be secure enough to prevent it from being easily discovered by third parties, especially today when passwords have become a fundamental part of the Internet, since that they are in charge of helping you protect all your personal and private information.
The vast majority of users make the mistake of creating a password that is easy to remember but which in turn is insecure, which is why you need to take several aspects into account that will help you create a sufficiently secure access code .
That is why below we show you some tips that you should keep in mind:
Use symbols, numbers, uppercase and lowercase letters for this.
Try to keep your passwords at least 12 characters long , the longer the more difficult to guess.
Make sure your passwords are word- based without any connection whatsoever .
A good alternative for creating secure passwords is not you create it yourself, he uses the password managers that provide a randomly .
In addition, these programs will help you remember it.
Always keep in mind to use a different password for each of your accounts, this will prevent that if one of them is violated the others are not.
It is important that you are changing the password from time to time, it is best not to last a period of more than 60 days using the same security key.
Never use personal data for your password or your relatives, for it make sure to use few secure phrases and without concordance .
Finally, it is important that each of the passwords that you create for your different accounts are stored in a safe place where you only have your access, since being able to remember several access codes is really difficult.