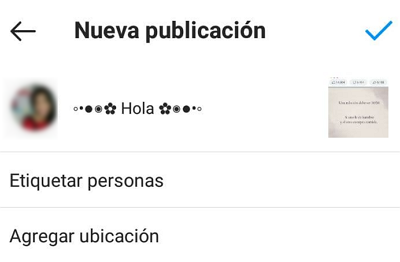 Have you ever seen those profiles on Instagram that have texts of different styles in their biographies? Or those captioned posts that contain stylized, bold, italic, strikethrough, or symbol fonts? What are they about? Well, they are sources generated with third-party services and that can be detected and read by the popular social network, which allows you to boost your profile or make the content look much more beautiful and attractive.
However, there is no official Instagram solution or tool that allows you to do this. Therefore, you must go to other online platforms or mobile applications to change the typography of your publications. However , it is important to clarify that the underlined format is not available in a conventional way, as is customary to see in office automation programs. However, there are many styles available. Next, you will learn what this is all about.
Using online tools
To modify the typography of Instagram using online tools, you have at your disposal websites such asPiliapp,lingojam andCoolsymbol. Which allow you to change the font of the phrases that you will use in your publications or in your biography at your choice from the comfort of your cell phone. Now, you should know that they are not compatible with some versions of Android, so you should test with your device before running the application.
In this case, the Piliapp tool will be used as an example to change the font to use on Instagram. The steps to follow are those:
Login to Piliapp.com from your mobile browser.
Write the text you want to modify.
Select the style you want to apply from the options available at the bottom.
Note : If you want to use bold, you must check the third option in the first list of options. By selecting this style you will be able to use only bold or combine it with italics, as well as being able to keep the sans serif typeface (Arial) or change it to a Sans Serif style (Times New Roman).
Press " Copy ".
Finally, go to Instagram and paste the text in question where you want to publish it, be it in a new publication or in the information of your biography.
Using mobile apps
In case you prefer to use mobile applications to change the letter of your posts on Instagram, there are some good options in Google Play and App Store that you can use. Among the most popular is: Stylish Text, which works foriOS andAndroid and can be downloaded for free from both stores.