Social media
How to change the language on Facebook to Spanish or our preferred language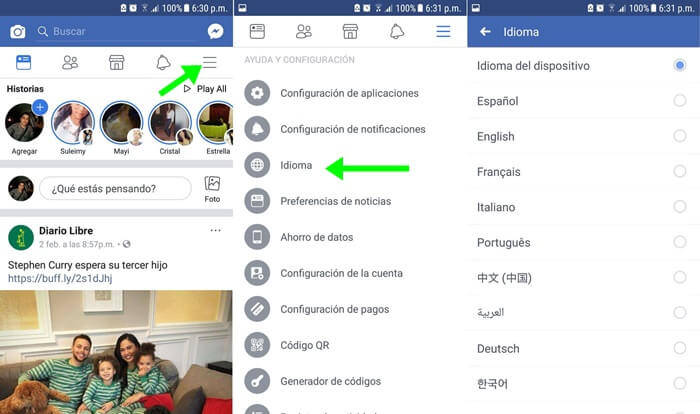 If for any reason you are using the social network in English or another language, you can change the language on Facebook to Spanish or any other language in just a few steps. In this post I will show you how to do it from your computer or cell phone.
Facebook has been the social network with the largest number of users for years. Every day, hundreds of millions of people share all kinds of content in almost any language. And it is that with more than 100 languages ??to choose from, it is most likely that Facebook is in yours, so that you can feel more comfortable surfing the net. For this reason, let's see how to change the language of Facebook to Spanish or your preferred language on the cell phone and PC.
Change the language on Facebook to a different one
It is quite easy to change the language in which FB shows you the text. You can easily access the fa page by skipping the first 3 steps below:
# 1. Click the down arrow icon on the right side of the Facebook page and select Settings & privacy > Language.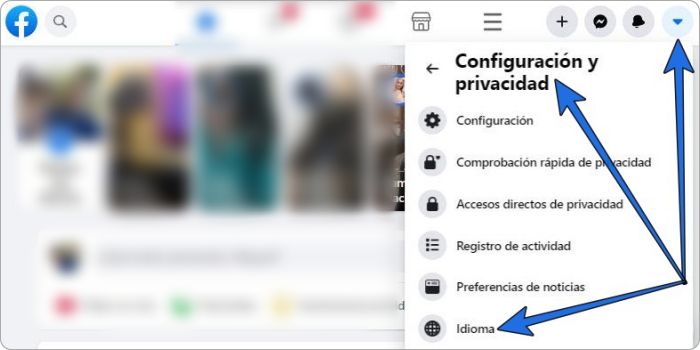 # 2. In the Facebook Language option , click the Edit link .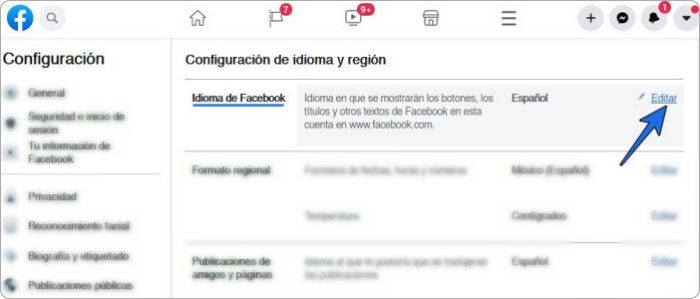 # 3. Now select a language from the drop down menu and click the Save changes to apply button.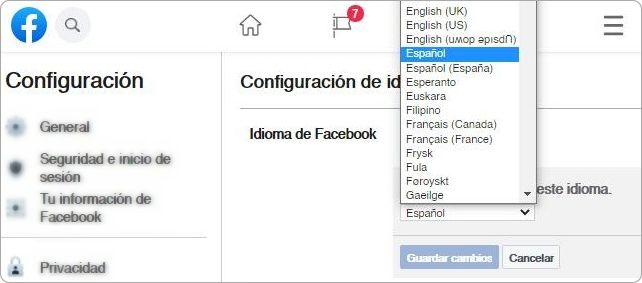 On the same page, then, change other options, such as the Regional Format, the translation language of the Friends' Publications and pages ; and enable the Multilingual Publications feature .
How to change the language on Facebook to Spanish on my cell phone
To conclude, it is also very easy to change the language from the Facebook mobile application on Android.
Here you just have to press the Menu icon (three bars), scroll down to the Help and Settings section and select Language.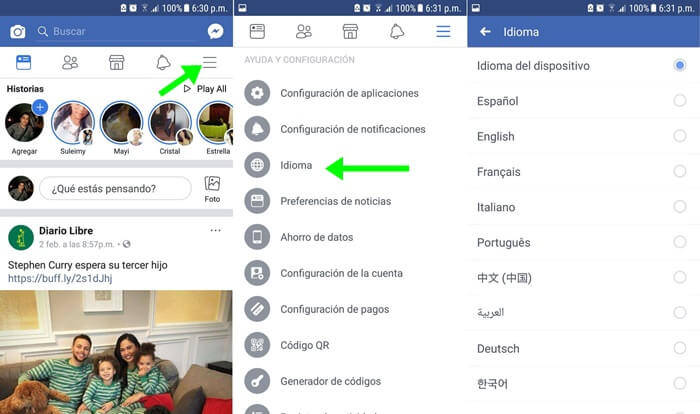 By default the language is set to Device Language, but you can change it to any other language in the list.
Conclution
It is very easy to change the language of Facebook, even if it is currently in a language that you do not know. You just have to guide yourself from the position in each step until you can choose a language that you can understand. I hope this procedure can help you.