Social media
How to change the language of twitter easily and quickly? Step by step guide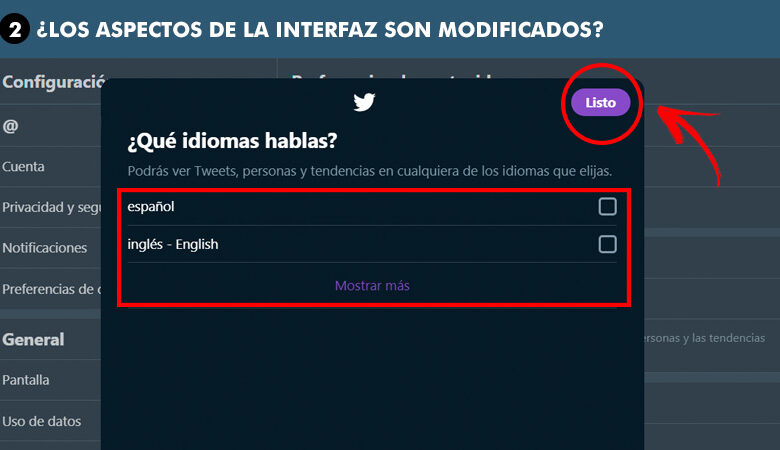 Although it is not a widely used setting, at some point you may need to change the language on your Twitter . To do it, all you have to do is follow a few simple steps and that's it.
If you wonder when is it necessary to change languages ​​in a social network? , because everything depends on your needs. For example, it may be a good idea to carry out such a modification when you are learning a new language and want to practice.
The ideal is to place all your networks in the language you are learning, in order to familiarize yourself with the terminologies. Therefore, we will give you a step-by-step guide on how to change the language of Twitter easily and quickly .
Learn step by step how to change the language of Twitter easily and quickly
The procedure to change the language in your Twitter account is faster than you think.
Here's how to get it step by step:
Head over to Twitter .
Log in with your account and password .
Click on your profile icon .
In the drop-down menu, choose the option for Settings and privacy .
Within the Account section , go to the Data and permissions section .
There, choose the language you want in the Language to display option .
Click Save .
You will be prompted to enter your password, followed by the option to click Save Changes to confirm the process.
What aspects of the interface will change when I change the language?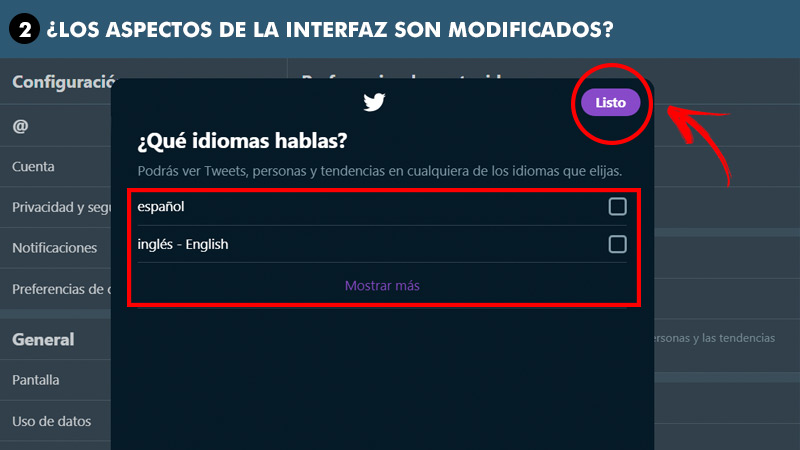 Your experience on Twitter may be modified depending on the language you choose, because content is displayed depending on it. Therefore, if you are looking to have access to slightly more global publications , it is an excellent idea to change the language of your account .
Keep in mind that at the time of making the change, all the options within the platform will be displayed in the language you have chosen . However, you can have your Twitter configured with a language, but customize the languages ​​of the posts you want to read.
In this sense, adding different languages ​​in your content preferences gives you a broader experience to read news, trends and much more . So if you do this configuration you can see tweets, people and trends in any of the languages ​​you choose .
The way to modify this section is:
Go to Twitter .
Login with your username and password.
Tap on your profile icon .
Go to Settings and privacy .
Enter the Content Preferences section .
Click on Languages to select those that you want to be included.
Apart from the one you already have configured initially, you can add many others by clicking on the Show more button .
Once done, click Done to finish .
Take these tips into account and make the most of your experience within this social network!