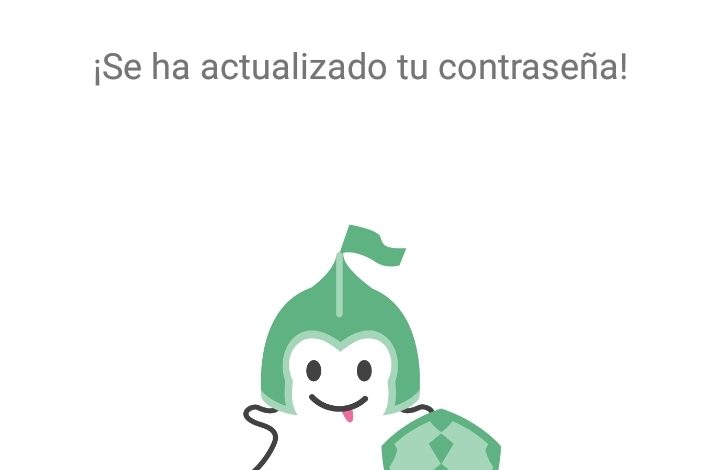 It is likely that after a while of being using Snapchat you have decided that it is a good time to change the access password, either to replace the one you use with a more secure one or because you suspect that someone else knows your password.
Snapchat offers two alternatives for changing the password, the first is simpler since it is through the official website, the second requires the installation of the official application. If you don't know how to do it, don't worry that here at InfoCuentas we'll show you how to change your Snapchat password and thereby prevent others from using it.
Change Snapchat password from website
The first option to change the Snapchat password is through the official website, therefore it is the fastest and most direct.
Go to https://accounts.snapchat.com/accounts/change_password from your browser on PC or mobile.
Log in if the Snapchat website prompts you.
Enter your current password in the first box, in the second box enter your new password (which must be at least 8 characters long, a combination of uppercase, lowercase, numbers and / or symbols) and in the third box repeat the new password to confirm .
Press the "Change password" button.

If everything went well, a confirmation message will appear.

By following these steps, your Snapchat password will have been successfully changed and you will be able to log into the application using the new login details.
Change Snapchat password from the app (Android and iOS)
If you have the Snapchat application installed on your Android or iOS device, you can easily change the password from the application. Follow these steps to update your password:
Enter the Snapchat application from your device.
Once you have logged into your account, click on the user or profile icon located in the upper left corner of the screen.
Then click on the gear icon located in the upper right to enter the application settings.

Then click on the " Password " option .
Then enter your current password and click on " Continue ".
After doing this time, you must enter a new password to replace the previous one, which must contain uppercase and lowercase characters, numbers and special symbols. You will have to do this twice in order to confirm the new login information.

Once you are sure that you have entered the password correctly in both boxes, click on " Save " to apply the change.
If you have followed the steps correctly, you will receive a confirmation message from Snapchat.

This will cause Snapchat to send a message to the email linked to your account to notify that the password change was successful.
recommendations
Changing your Snapchat password on a regular basis will keep your account protected by preventing other people from accessing and misusing it, uploading content that could harm you, or extracting your personal information. It is for this reason that changing your Snapchat password is a precautionary measure that you should take into account if you want to protect the privacy of your data and prevent hacking. Follow these tips when changing your Snapchat password for added security:
Do not use your personal data within the password; Avoid putting data on your date of birth, telephone number, name / surname, hometown or residence, among other data that could be easily discovered by other people.
Choose a password that you can easily remember but that is also difficult to guess.
Don't use the same password in multiple places, and don't use the same password as your email.
Long passwords are more secure, so try to make it as long as you can.
Use an online password generator such as www.Password.es and memorize it or write it down in a safe place.
By following these recommendations, it will be practically impossible for someone else to access your Snapchat account maliciously. Enjoy the ghost app!