Social media
How to block someone on twitter quickly? Step by step guide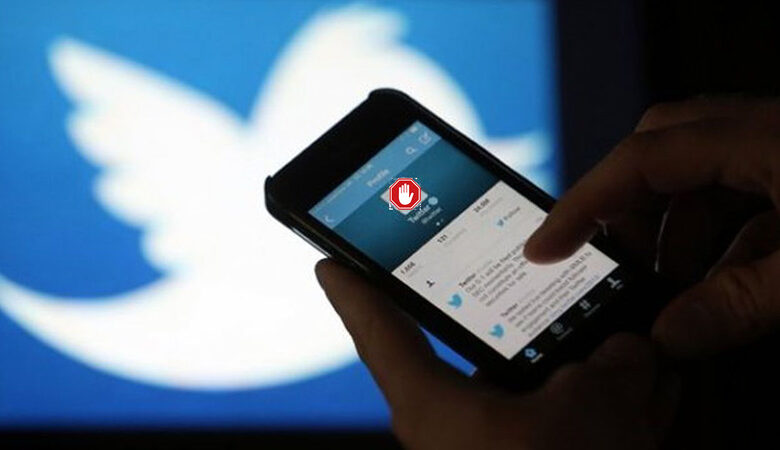 Among the most popular social networks worldwide is Twitter, and it is the most timely and effective platform to inform us immediately about the most relevant news every day. In addition, it allows us to know closely the trends of public opinion and, if that were not enough, to maintain a direct and spontaneous interaction with recognized personalities simply by knowing their address.
For its part, with the same freedom, anyone who knows your user ID on the social network can follow you and communicate directly with you. But many times this type of contact is irritating and annoying for some people, so they draw the possibility of blocking those followers who are not to their liking. In addition to this, sometimes these types of circumstances become dangerous.
So what happens if you block a person on Twitter? Is it possible to do it without the user knowing? Well, then we will show you the solution to carry it out and each of the steps required for said follower to stop seeing your account and everything you upload there.
Steps to block a contact on Twitter and not let them see your account
Now we are going to show the simple steps to carry out this action that our readers have demanded so much of us, you will see how easy and fast it is.
1 – Access your account

Logically, you must enter your Twitter account and look for the follower who is causing you annoyance, in order to access their profile . It is important that you know that it is possible to block any user, whether or not they are your follower.
2 – Window with the user's profile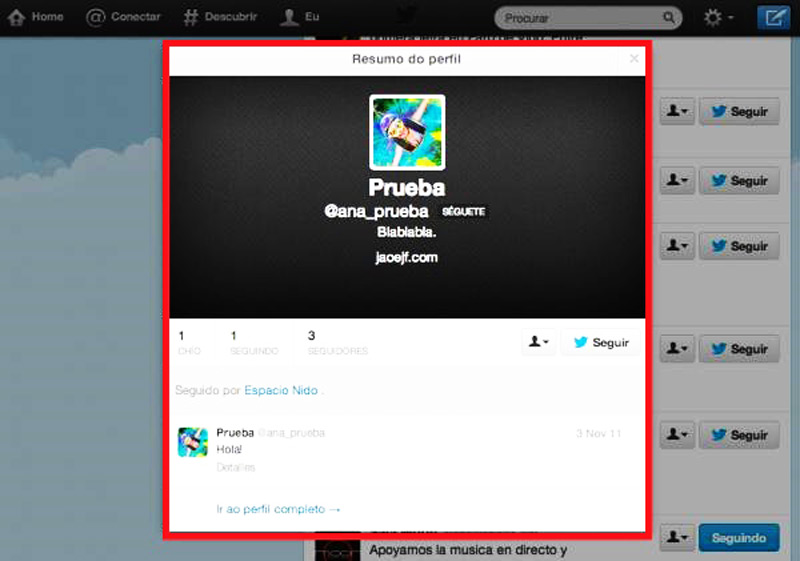 Subsequently, a small window will open that shows the profile of that user .
3 – Enter the pop-up menu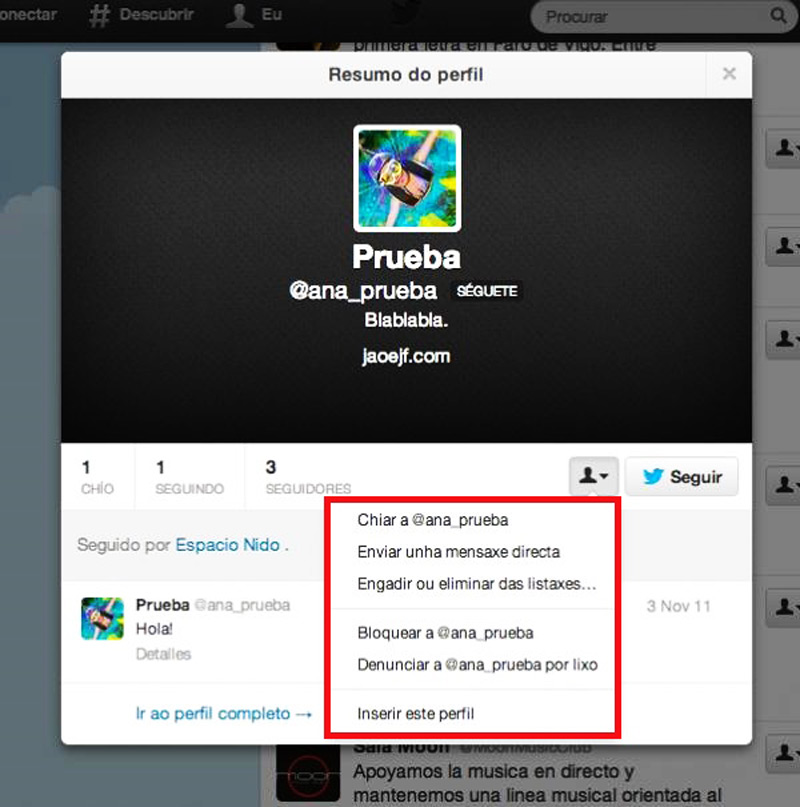 You just have to click on the icon where a person is, located just to the right, next to the "Follow " button . A pop-up menu will open there .
4 – Block the user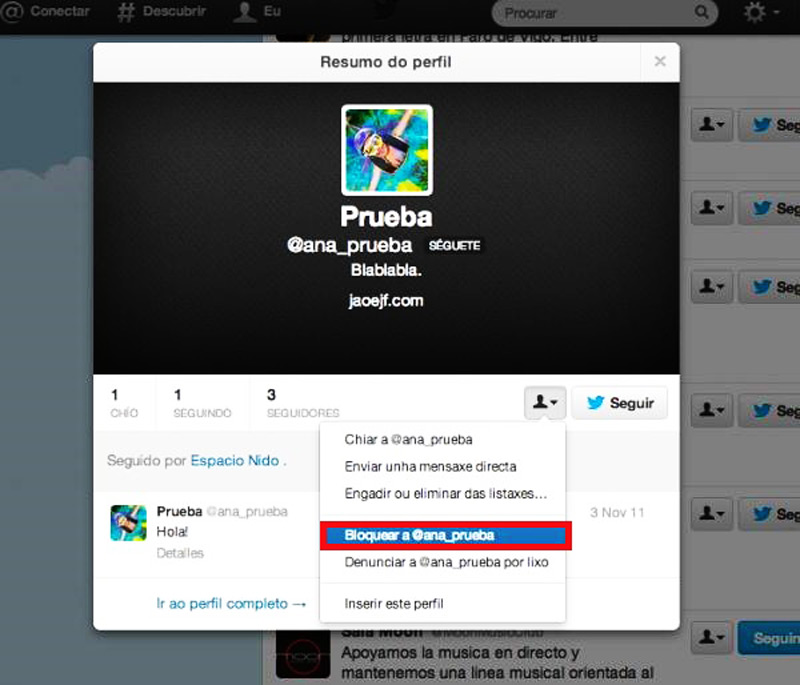 When that menu opens, simply click on "Block @username ".
5 – Mission accomplished!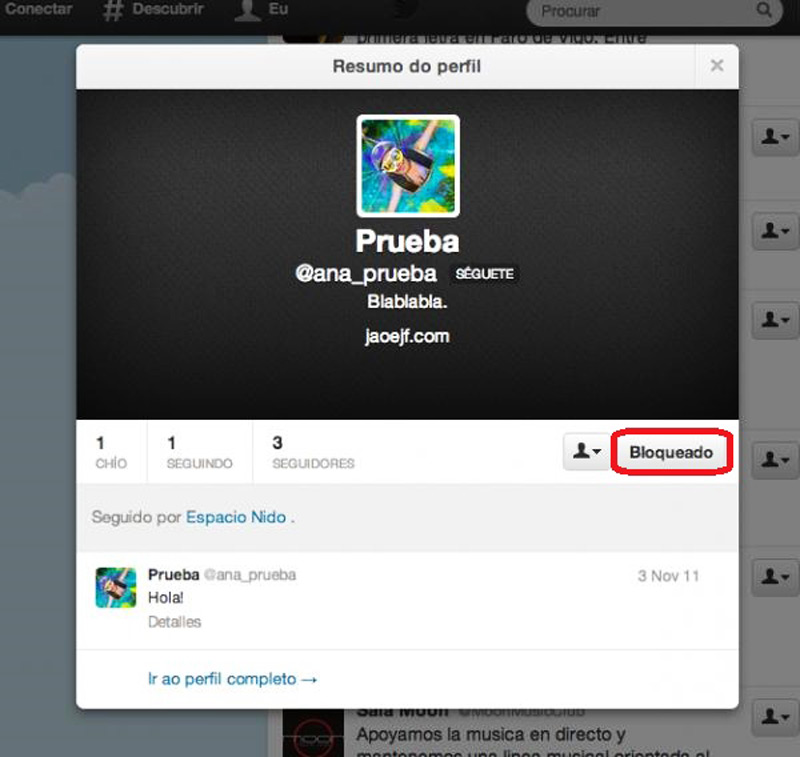 With these simple steps you will see that the button where it said "Follow ", automatically changes to "Blocked ". So you will finally rest from that annoying profile.
What happens if I block someone on Twitter?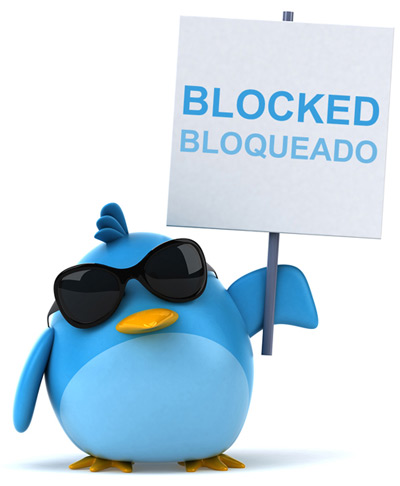 This is one of the most recurring doubts people have when they block a Twitter user . That is why we let you know what will happen if you do it:
The person will stop being your follower automatically, that is, your account will not be seen among their contacts.
Of course you will stop following it, that is why the "Follow " button will then appear "Blocked ". This will avoid any contact between the two.
If that person was on any of your lists, they will no longer appear there .
In no way will the profile be able to retweet your publications.
Once the user accesses your profile, they will be informed about the block . Since normally when it detects that it no longer follows you, it will do this.
In case that person mentions you in one of their tweets, you will not be able to observe said mention .
When any of the people you follow RT the user you have blocked, that tweet will appear specifically in the activities.
If the person has not blocked you and you decide to follow him again, you can do it without problem and that way the block will be canceled .
Is it possible to block an account on Twitter without knowing it?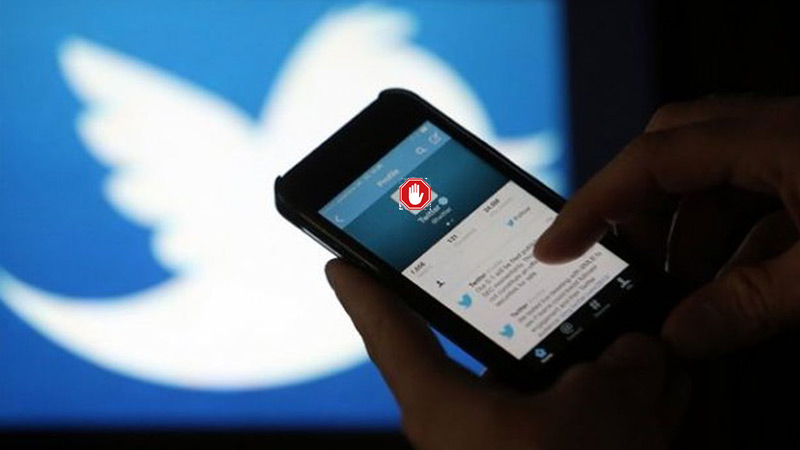 In the first place, it is valuable that you keep in mind that Twitter's policy in reference to blocking between users is completely transparent. When you proceed to block a profile, in no way will a notice inform you about what you have done .
However, if that person decides to access your profile to snoop a bit, they will immediately be informed about the block you have caused . Since a notification is indicated where it is highlighted that he will not be able to follow you or see your tweets. Ultimately, the person will only realize it if they enter your profile directly. But this does not always happen, so the action may remain anonymous .
However, it should also be noted that while the person is logged into their account, they will not be able to continue reading any of your publications . But if you decide to Google your username, you will be able to access all your tweets without any inconvenience. Indeed, by doing it this way, you will be able to see absolutely your entire timeline and also the profile and background photos, your data, your location and the biography.
The only way to avoid the above is to have a private profile so that only your followers can see what you post on the social network. With this simple and specific guide, you are already aware of how you can block an unwanted twitter and also what happens if you do, taking into account the doubts that are usually generated during this type of situation.