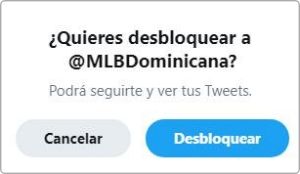 Blocking someone on Twitter means that person will not be able to follow you, view your tweets or send you private messages. And in case of having blocked them, if you unlock them, they will be able to do all that, as in the beginning.
If you block a person, they automatically stop being your follower and will not be able to contact you either. In fact, this is the only way to remove followers on Twitter. But there are many possible reasons why you might want to block someone, and in this post we will see how easy it is to do both.
How to block on Twitter
Blocking on Twitter is very easy and you only need a couple of steps to do it:
Enter your account through the browser or in the application on your mobile.
Go to the profile of the person you want to block.
Below the cover photo (within the cover photo in the app), click or tap the 3-dot circle.

From the pop-up menu, choose the Block to username option .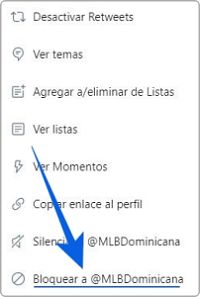 A confirmation window will appear in which you must press or click on Block.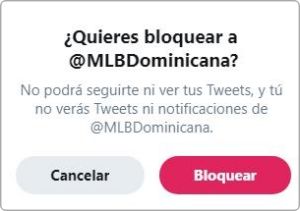 That way, you will have blocked that person or user. None will be able to follow, or see their tweets or send messages.
How to unblock a person on Twitter
You can unblock users in just a few steps, both on a computer and on a cell phone.
Open your browser or app and log into your account (if you haven't already done so).
Find the profile of the person you want to unblock.

Now click or hit the Blocked button (change its text to "Unblock" when hovering over the mouse) below your cover image.
A confirmation window will appear in which you must click or press the Unblock button .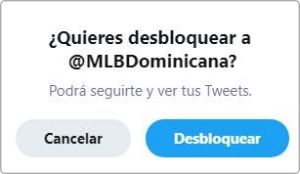 With that ease you can unblock someone on Twitter. Now both of you will have the ability to follow each other, view their tweets, or send messages to each other.