Social media
How to advertise on tiktok and create ads that will make your audience fall in love to grow your brand? Step by step guide

Being one of the most used social networks today and in which there is a clear segmentation of users, TikTok has become a great tool to advertise and strengthen a brand .
If you want to advertise on TikTok, you need to know how to create ads that will make your audience fall in love through a marketing strategy that consolidates branding .
This analysis can be found in the following paragraphs. We will show you what to take into account to create an advertising strategy and the steps you must take to advertise on TikTok correctly .
TikTok Advertising What is it and what are the characteristics of TikTok ads?
It can be said that the ads that are made on TikTok are divided into two large groups . In one of them are the advertisements that are contracted directly on the platform to offer, through native methods of the social network, the products and create the branding correctly.
With this method, you must use the TikTok Advertising tool with which you can precisely segment different parameters of the buyer personas. In addition, it is possible to create a daily budget for advertising costs and choose to appear on other platforms that are controlled by TikTok.
While in the other group of ads is the marketing of influencers, which are people who have a large number of followers on their TikTok accounts . This can be done through videos that can last between 15 seconds or a minute. This type of advertising is more personal, since it is necessary to contact the influencer privately. Then you must establish a price and choose the way to display the products to advertise them.
What are the benefits of advertising on TikTok for your business?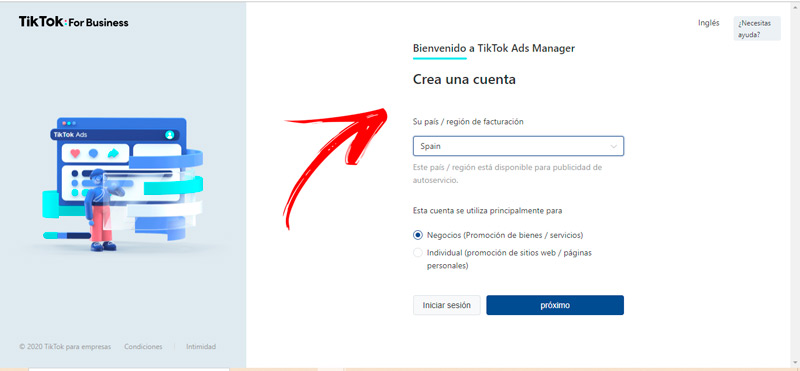 Advertising on TikTok allows you to obtain different types of benefits for your company, among the most important is influencer marketing . This method consists of choosing an account, with many followers and that is related to the brand, and paying them to show your products talking about their characteristics and advantages. In this way, the cost is much cheaper than on other platforms.
But these are not all the benefits you will get when you advertise on TikTok, you can also hire the Hashtag Challenges method . Which is related to the challenges that are fashionable on the platform, allowing rapid viralization of products and brands. Another benefit that you will find in TikTok is that you can interact directly with buyers.
This will allow you to quickly know what their doubts, needs and perception of your brand are, which will help you correct the deviations that you have raised in the branding objectives. When you create ads on this platform, you are also generating a feeling of belonging with your buyers.
For this reason, you become part of the community of people interested in your products and of the large group of TikTok users . This will imply that there is a direct relationship between the brand, the products and the benefits it offers. A topic that you should not ignore and that generates a great advantage, thanks to the TikTok Ads tools, is the possibility of segmenting your audience geographically, behavior and gender, among other parameters.
Finally, as TikTok is a social network in which a large percentage of users are under 35 years old, you will have a very large market that shares certain characteristics that can help you grow your brand. Among them, the use of technology, humor and the time of use of a mobile phone stand out. All this can help you better choose your target market, something that is not so well defined on other platforms .
Types of ads What can we create in a campaign for TikTok?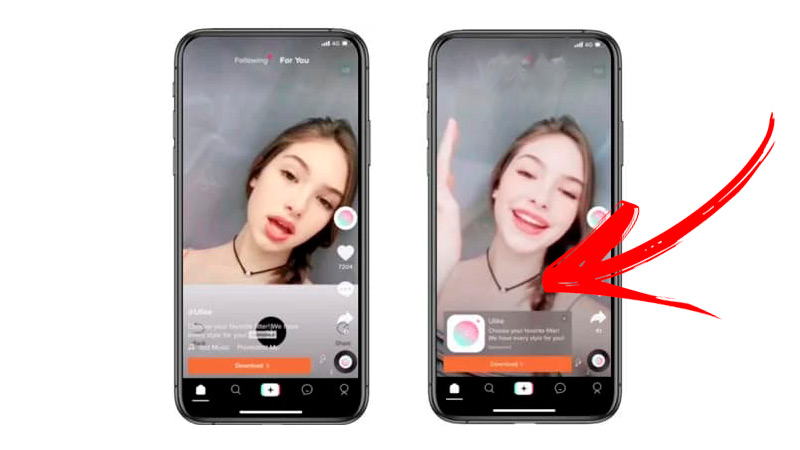 The types of ads that you can hire for a marketing campaign on TikTok are: 
Ads in users' feed. This type of advertising is the most common that you can find on the platform. It is a native TikTok tool in which the target market is segmented according to age, geographic location and behavior.
Instant advertising. These ads, also called Brand Takeover, appear automatically on the screen each time the user opens the TikTok app. Its hiring is one of the most expensive, since it can be around 100,000 euros.
Hashtag for challenges. In this type of advertising, companies hire the platform to create hashtag and get users to participate in different challenges. In this way, empathy with the brand is generated and branding is done much faster.
They are also known as Branded Lenses and if they are used as augmented reality filters to apply to videos. In this way, companies viralize their brand every time users use these computer tools.
What to consider before creating an advertising strategy on TikTok?
To create an advertising strategy on TikTok, you must keep the target market in mind . So you will have to divide the total number of users into different sections and find the market niche that best suits your products. After this you must know in detail all the tastes, interests and needs of the people who are in that section in which you have divided the market. This will allow you to generate empathy with the people to whom you will direct your advertising strategy .
Once you are clear about these parameters, you will have to establish a budget to hire TikTok Advertising . At this point it will be necessary for you to keep in mind the main objective that you have and which drives you to carry out this task. You should also take into account the analysis of the results and the correction of deviations according to your advertising strategy marked by the main objective.
Learn step by step how to create ads that connect with your audience on TikTok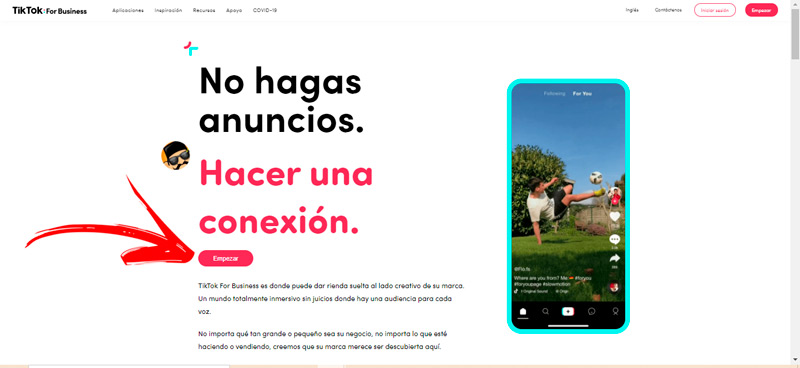 When you need to create ads that connect to your target audience on TikTok, you must do this step by step that we show you below:
The first thing you should do is enter the For Business section of TikTok. You can do this by entering the link https://www.tiktok.com/business .
Next, you will need to find the Get Started button and click on it.
A form will appear in which you must enter the billing country or region.
Then you will have to choose if the account is used for business or individually . Once you have finished activating some of these boxes you will have to click Next .
Enter all the data and it asks for TikTok Ads Manager . That is, you must enter the email address, a password and validate the email.
When you have finished you will have to accept the terms and conditions and click on Register .
In the TikTok Ads configuration panel you will have to click on Campaign .
After this you must select Create .
This will lead you to enter the name of the campaign and select a daily budget.
Choose if you want to publish automatically or manually choose the publications and audience. If you opt for this last option, you will have to select if you want your ad to also appear on BuzzVideo, News Republic, Vigo and on TikTok Audience Network .
Once the above parameters have been selected and configured, you will have to enter the keywords, images, URL address, names and categories of your ad.
Set the daily expenditure that you will make to achieve the desired goal.
Set the start date and determine the time that the entire budget will be used.
When you finish, you must click on Start .
Influencer Marketing on TikTok Why should you keep this in mind?

Although it is true that TikTok has its own advertisement tool, it is necessary to keep influencers in mind to advertise a company brand and make it popular on the platform through these people who have many followers.
The most important advantage of hiring this type of ads is that influencers identify themselves directly with a specific market, which makes it easier to find the right buyer personas. Also, a fixed cost for advertising is not established. So you can announce a different price according to the commercial arrangement that you arrive with each influencer. This means that it may be cheaper to hire these people than to do it through TikTok For Business.