Social media
How to advertise on Instagram: mega guide to be a pro on Instagram Ads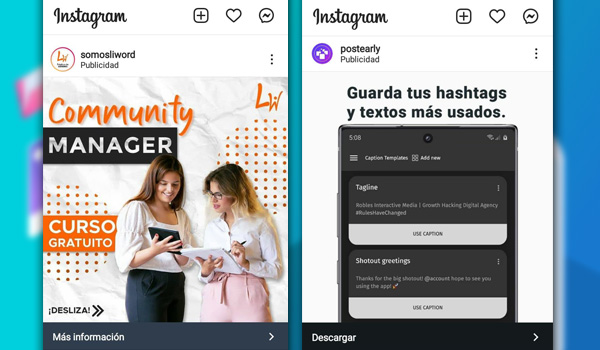 Instagram is by far one of the most used social networks today. With more than 1 billion registered users in 2019, the different companies continue to bet on this platform and look for a way to publicize their products through Instagram Ads. Now, what is the correct way to do this? What criteria must be taken into account for this? What type of ad is best for your brand?
Well, the following post explains everything you need to know about this platform and the alternatives that exist to use its advertising ads. In this sense, the first thing you should know is that you need a Facebook page to be able to use this type of services within Instagram. Which can be done quickly from your personal profile, following a few steps. If you want to know more about this topic, keep reading until the end.
Previous requirements
You should know that, in order to use Instagram Ads, it is necessary to have a Facebook page, a business profile on Instagram and synchronize both accounts. This is because these platforms use the same ad creator and, therefore, the tools or options available for this are exactly the same on the two social networks.
However, this is not something that takes a long time, as it is done in a few minutes from the section of creation of Facebook pages. It is worth mentioning that you can access it by logging into your account, clicking on the button with the "+" icon and selecting the corresponding option.
When you have this requirement, you can go to Instagram and create your business profile from scratch. It is important to clarify that you must have a personal account before you can change to a corporate one. Now, what you must do to carry out this change is:
Click on your profile image.
Press the " Edit profile " button.
Select the option " Change to professional account ".
By completing all these steps, you will be ready to move to the next level and start promoting your business on Instagram, to increase your sales or get more followers.
How Instagram Ads works
Instagram ads are displayed throughout the timeline of each user, between the different publications made by the accounts that the profile in question follows. They have a small label at the top, which indicates that they are advertising and that allows them to be differentiated from the rest.
Now, whether or not your ad is shown to different audiences will depend on the selection of your target audience and the activity generated by each account, individually. For the latter, certain factors are taken into account, such as downloading applications, who you follow, interactions or Likes on the network and even the use of Facebook or other web pages.
How to create an effective campaign
To create a good campaign in Instagram Ads it is necessary to take into account a series of important points. Among which we can mention: the category of your business, the type of audience or market niche in which you compete, the different ads that you can use, among others. Learn what each of them is about, below.
Establish your brand
Even if it is a new project that is just starting, to run a successful advertising campaign on Instagram or any other medium, it is important to establish a strong brand. In this sense, you must have accurate information, such as the category of your company or the market you want to conquer. In addition, it is necessary to have a good corporate image and also with quality content or products that capture the attention of users.
Know your audience
Another important point to start a campaign on Instagram Ads or any other similar means, is to know who your product is aimed at. Knowing what your target market is will help you define objectives and avoid losing money, however, to establish this, you can create a Buyer persona. Which is a kind of example description of who would be your perfect client, for this factors such as age, sex, habits, location, income, etc. are taken into account.
It is not something that complicated to do, but it requires certain knowledge in the area, so if you do not know how to achieve it, it is recommended to ask for help from an expert. In this way, your marketing strategies will be better focused. However, if you do not have the necessary resources to do so, the different aspects that you could take into account when selecting your audience are described below:
Location : refers to the exact location, based on states, provinces, countries, and even continents. Avoid making a location targeting too wide or too narrow.
Demographics : this point has to do with the age, sex, ethnicity or race and the language of the public to which your ad is directed.
Interests: this section focuses on the interests of users, from the apps they use, to the topics, advertisements or publications in which they interact or participate.
Psychological: your behavior and activities that you carry out, inside or outside of social networks, influence here.
Taking this into account, you should know that there are different types of audience: segmented, personalized and related or similar. The first of them corresponds to the description made based on the four previous points. The second, for its part, is about those people who are in your database and whose email or phone number was obtained through a registration form or similar.
Finally, related or similar customers are those who do not exactly meet the description of your Buyer persona, but have certain interests, tastes or data in common with her. So they can be considered as potential customers for your brand and show your ad as suggestions that they might like.
It is important to mention that Instagram has an "Automatic targeting" function. Which is responsible for separating the target of your ad, based on the geographic, demographic, behavioral or psychological data provided by you durin
its creation.
Choose the type of ad
On Instagram there are many types of ads that you can use when running your campaign. To learn more about each one, they are described below:
With a photo: it is one of the most used and also one of the simplest, since it uses photographs vertically or horizontally that are located in the center of the advertisement. Now, when designing the image, keep in mind that the text should not pass 20% of space in the image. In this way you will get it approved by Instagram and published on the network.
With video: they are similar to the previous option, but in this case the use of videos whose duration does not exceed 60 seconds is used. They can be in vertical or horizontal orientation, depending on each user.
In Stories: they allow you to complement what you show in your feed or what appears to users during their journey through the network. Now, you must take into account the Instagram specifications for these types of ads.
By sequence: can be defined as a strip of images that allows the user to slide their finger on the screen to continue seeing the other pieces of the ad. For this you have a maximum of 10 photographs or videos, this type of ad could be useful if you want to explain the philosophy of your brand.
Collection: it is one of the most complete Instagram ads, allowing any company to show the Stock of products in its store. However, for this to be possible, you need a producer catalog and upload it to Facebook.
Set marketing goals
A good way to achieve what you want is to set yourself short or long-term goals, based on real goals that allow you to achieve them. Keep in mind that not having an established commercial or marketing objective is the same or worse than not knowing who your audience is. Whether you want recognition, increase the number of followers, get more sales or convert potential customers into real ones, all this should be raised before starting your campaign.
For this, Instagram offers you a series of alternatives that you can take into account when setting your business objectives, among which are:
Recognition : it is used when you want to publicize your brand, product, application or service. Among the objectives set for this, they include: reach, frequency, local diffusion or brand recognition.
Consideration : Seek to provide more information to customers through video views, clicks on your website, or the reach and frequency of your ad.
Conversion : it is useful when you want to increase your sales, the number of people who visit your website or even the download of your application. This is reflected in dynamic Instagram ads, installation or interaction with the app on mobile devices, and website conversions. The latter refers to clicks that turn into actual sales.
Set a budget
This is one of the most important points in the execution of any campaign. Here you must decide how long your ads will be in circulation and how much money you want to invest to achieve your goal. For this particular step, it is recommended to make a cost-benefit balance, evaluating all the advantages or disadvantages that you can obtain with this strategy.
In the same way, it is important that you start with a not so high daily expense and that this is maintained or increased, as you observe the evolution of your campaign. In this way you will reduce unnecessary expenses and you will be able to use your money in other areas, such as production, for example.
Steps to create an ad on Instagram Ads
After seeing everything you need to create a campaign, it is important that you know the process of execution from Instagram Ads. It is worth mentioning that you can do this, from the Instagram app itself or using Facebook Ads Manager. Learn about the process in each one, below.
From the app itself
Each of the steps you must follow to launch your ads within the platform are explained below:
As a first step, head over to your business profile on Instagram.
Press the " Promotions " button .
Note : You can also click directly on the publication you want to promote.

Press " Create ". Keep in mind that Instagram offers you as the main option the publication that has had the most interaction on the network, but you can change it by pressing the " Choose a publication " button.
Select a business objective.
Establish your target audience.

Note : If the options that Instagram offers you do not convince you enough, you can press the option " Create yours " and fill in the corresponding data in each area.

Set the budget and duration of your promotion. Keep in mind that Instagram recommends a minimum spend of $ 5 to maximize reach, but you can reduce or increase this to the amount you want.
Finally, you will be able to see the summary of your ad in Instagram Ads and, if you agree, press the " Create promotion " button. Remember that you must add a billing method to be able to do so.
From Facebook Ads Manager
You also have the option to create an Instagram ad from Facebook Ads Manager. For this you can enter theAds manager from the computer or using the app toAndroid oriOS. It should be mentioned that the process is basically the same in both versions, but this time it will be explained from the mobile.
In this sense, the first thing you should do is download the application to your cell phone from the official store, depending on the operating system of the mobile. Then, you will have to follow the steps mentioned below.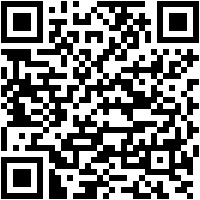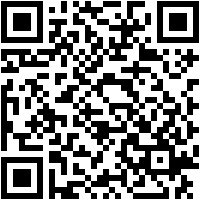 Ads manager
Developer:
Facebook, Inc.
Open the Facebook Ads Manager on your phone and log into your Facebook account.
Swipe left until you find the option " Start " and click on it.
Click on the button with the " + " icon or, scroll to the bottom of the screen and click on " Create ad ".
Select your marketing objective.
Click on the Instagram icon.
Select the post you want to promote.
Define the audience for your campaign.
Set the duration and budget for the ad.
Click on the " Check " icon.
At the end, you will be able to see a preview of the ad that will be published on Instagram, with all the information you provided during its creation. If you agree, press the green button " Place order ", otherwise, go back and modify what you want.
It is a relatively simple process if you are clear about each of the points mentioned above. Now, if you think that this may be too complicated for you, it is recommended that you use Instagram Ads directly from the Instagram app.
Advantages of its use
The application of advertising in the commercial world generates advantages for the growth of any brand or company. Therefore, the use of Instagram Ads is no exception. In this sense, the benefits of posting ads on this social network or the reasons for doing so are described below:
Efficiency in the use of the marketing channel : one of the reasons why large companies and even today's entrepreneurs decide to bet on Instagram Ads, is that it is a profitable and efficient market. This is due to the low investment costs required to advertise your brand and, in addition, the incredible reach that this platform has. Which makes a small budget an excellent alternative to reach the public.
Constant growth : With the rise of technology, Instagram and its promotion services are constantly growing. Therefore, by having a presence within this network, you will be at the forefront of evolution and, consequently, your company as well. Something that in the long term generates great benefits, since, currently, social networks or digital platforms are something that most users occupy around the world.
The best audience targeting : Instagram Ads offers the best audience types, compared to other social networks that offer similar services. By being able to choose between a personalized, related or saved target, the process of advertisements or promotions will be much faster and simpler.
Affordable costs : the price of the ads is Instagram is something that cannot be left aside when highlighting the benefits of this network. With a range of daily spending that goes from less than $ 1, this becomes the perfect tool for entrepreneurs or small businesses that are looking to increase their sales or make their company known.
Millions of people and companies use it : with the incredible benefits that this platform offers, it is not surprising that millions of people and companies around the world decide to use it. Which greatly expands the scope of your publications and will allow you to get business allies or potential clients more efficiently.Social networks