Social media
How to advertise on Facebook: mega guide to be a professional on Facebook Ads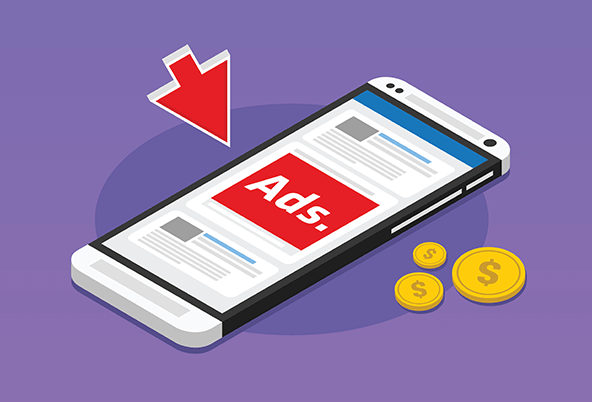 Facebook is one of the largest social networks in the world, so many brands and entrepreneurs decide to bet on making their product known on it. But, this is not an easy task, unless you invest in Facebook Ads or advertising within the network. However, how to do it correctly, avoiding wasting money on campaigns that will not be successful. Well, in the following article you will find the answer to this question.
In this sense, the steps to run Facebook Ads are basically the same for any campaign. It is important to mention that they must be carried out correctly to ensure the highest possible success rate. Starting with the creation of a Fanpage , combined with a good market segmentation and a realistic budget, each of these factors are essential in this type of project. Read on to know everything you need.
Creating a Fanpage
The Fanpage or Facebook page is the main requirement to use Facebook Ads, as this type of work cannot be done from the personal profile. However, this is very simple to do, you simply have to log into your account within the platform and click on the "+ (Create)" icon that is located at the top of the home window.
Once the menu is displayed, you must click on " Page ". This will take you to a new section where you will be asked for all the information related to the Fanpage you want to create, such as its name and the market category. When everything is ready, press " Create page " and proceed to add the cover image and profile of it.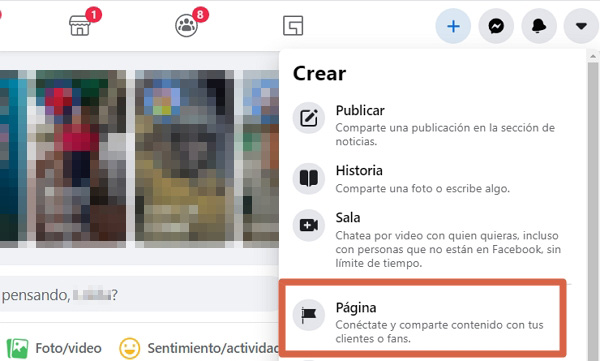 Keep in mind that, for the latter, you must use good quality images. Preferably your logo and, if applicable, a photograph of the company or an aesthetically attractive banner. At the end of the entire procedure you will be able to give the final touches, such as contact information, website (if you have one) and even add a call to action button (send message, call, register, contact us, etc.).
The latter will depend on the type of objective you want to achieve with your page and is highly relevant for the growth of your Fanpage. Now is the time to start promoting your new page on Facebook, that is, using Facebook Ads. However, it is recommended to obtain some "likes" manually, that is, through family, friends or colleagues, among others, before investing in advertising.
Create a campaign
The creation of a Facebook campaign includes a series of elements or important factors. Starting from a realistic investment budget, which avoids unnecessary expenses or the partial or total loss of money without positive results. On the other hand, the proper segmentation of the market or audience in which you want to compete is an essential part of this type of work. Each of these points is detailed in greater detail below.
Establish a real investment budget
Knowing what is the "right" amount to invest in Facebook Ads can be difficult, especially if you have never experimented with this specific area of ​​the social network before. However, there are certain aspects or questions that you can ask yourself to have the answer to this question. These could include the value of your product or service, how much you want to sell with the campaign and what is the conversion rate you have for it.
Taking into account these three questions, a simple example to understand could be raised: If your product has a cost of $ 50 and you want to obtain a sale of 100 units, with a conversion rate of 1%. The number of clicks or visits you need to your page to sell $ 5000 is 500.
Now, what is the investment amount you need to get these 500 clicks? The answer to this question is found within the same formula, assuming a minimum daily expenditure, based on the results obtained. It should be mentioned that this is only a tiny fraction of the total budget for the campaign.
Set a campaign goal
Having clear the real and total investment cost that you need to start with Facebook Ads, you can rely on the objectives that Facebook offers. In this way, the platform is in charge of adjusting all the options to match, depending on what you want, including " Automated Ads ". In these, the same system orders each of the elements for better results, facilitating the work of inexperienced users.
To learn a little about each type of ad and know exactly which one is the best for your Facebook advertising, they are described below:
Brand recognition: It is used with the aim of reaching as many people as possible who might be interested in your brand and making it known within the network.
Scope: It is similar to brand recognition, it seeks to impress or reach a considerable number of users to change the idea they have about your company or product.
Traffic: Its function is to bring potential customers to your website, page, blog, application or even conversation in Messenger.
Interaction: As its name indicates, this type of campaign objective seeks to generate interaction between the brand and the client. Thus achieving a greater number of reactions, responses about an event or company surveys, etc.
App installations: It is ideal if you want to get millions of Facebook users interested in your brand to download your application and install it on their devices.
Video reproductions: Its optimization is focused on increasing the number of reproductions of videos in campaigns. For this, you can choose the people with the highest probability of viewing, for a minimum time of 2, 5 or up to 10 seconds.
Lead Generation: This campaign objective will come in handy if you are looking to gather information about prospects for your brand. The only ad that you can create with this strategy will be a survey format or contact forms where you can obtain data such as: Name, email or answers to specific questions.
Messages: It focuses on the customer service area. What this type of campaign is looking for is that the public communicates directly through Messenger, either to make purchases or to present concerns or observations about the company.
Conversions: It is focused on customers taking important actions for your brand or company. That is, its main function is to make the clicks of your ad travel to your website and become purchases or tangible money. To use it you must have the Facebook Pixel, as it is an essential requirement.
Catalog sales: Perfect if you have an online store and want to segment the stock of items available in it "privately".
Traffic in the business: It works perfect if you want to bring traffic to your store or physical business, that is, to the commercial establishment of your brand. However, Facebook recommends using this type of campaign only when the company has a line of stores, for example: fast food franchises or supermarket or hotel chains.
Market segmentation
Knowing which audience you are going to direct your campaign to is very important, because through this information you will be able to better reach your potential clients. For this, it is necessary to execute a market segmentation, however, there are different ways to segment or separate the correct group of people:
Basic : This is influenced by the age, gender and demographic location of the people.
Advanced : In addition to the three previous factors, other slightly more specific ones are incorporated, such as interests, behavior and connections.
In this type of case, it is best to create a "Buyer persona", which is a subjective representation of the individuals to whom your campaign is directed. It is basically the union of the previous ideas, but in a more descriptive way. If you don't know how to complete this step, you can ask for help from an expert in the area.
You should also bear in mind that there are different types of audiences, among which we could mention: Personalized and similar. The first are the people who visit your website, download your applications or are part of your database. While, the like are fans, regular customers or a personalized audience that follows your brand.
In any case, as you provide this information, Facebook will help you with the segmentation and will propose options that are appropriate to the data provided. It is worth mentioning that you can create your own audience by clicking on the " Create new " option or edit the existing one when creating the ad.
Create an ad set
Having established and organized all the points mentioned so far, it will be time to start creating the ads for the Facebook Ads campaign. To do this, you must go to the start window of the social network, from your profile and click on the " Ads manager " option found on the left side panel.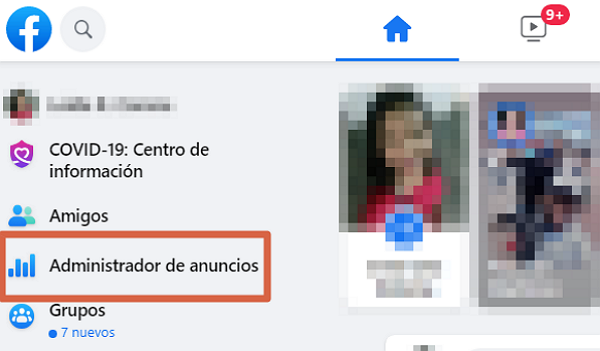 Now, to be able to activate ads on Facebook Ads, you need an active advertising account within the platform. This can be created from the Ads Manager in a matter of minutes, following the path Settings> Advertising Accounts> Add from the same manager window.
Once you have your advertising account, it will be time to organize and run the campaign, click on the " Create " button to start with the guidelines for it. Then, select the objective you want to achieve for it and press " Next ", it should be clarified that you can only select one option.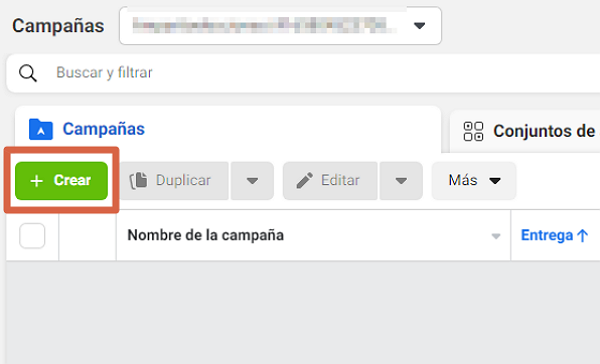 In the next window you must provide some details of interest for the campaign, they are very simple and in each of them you will have the Facebook guide to know what it is about. Then you will be taken to a screen where you will be asked to give a name to the set of ads, select the page from which you want to run the campaign (if you have more than one), start date, location, budget and audience.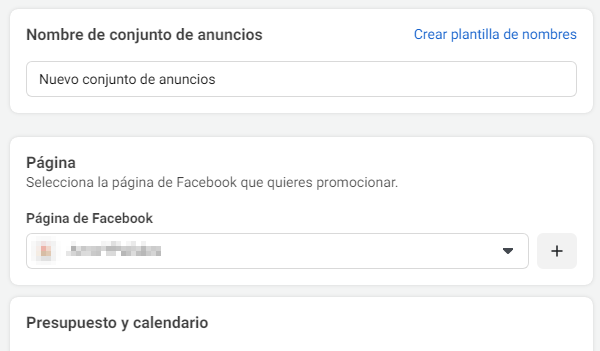 For this last section you can guide yourself with the segmentation indicator that is located on the right side of the screen. Well, as you reduce the group of people based on the factors mentioned a few lines above, it will go down until it is located in the green band. Which corresponds to a defined audience for the campaign.
Keep in mind that the fewer people that appear in potential reach, the more effective your targeting will be. In the same way, this decision will be influenced by the size of your budget, because if you are just starting and just want to take a test, a margin of 10,000 people would be fine. On the other hand, too wide an audience will exhaust your budget in a matter of days, without getting the results you are looking for.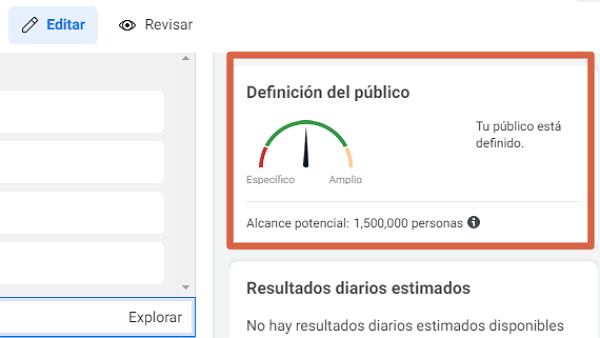 Start date and budget
To avoid unnecessary or excessive expenses, it is recommended to start with a one-month Facebook campaign, starting the same day, with a maximum budget of 100 USD and a daily cost of around $ 3.33. Using these figures you can evaluate how effective the campaign has been and continue with it, modify it or even eliminate it.
Now, if you have a considerable budget and your intention is to reach millions of people to increase the sale of your products, you should focus on another amount. However, remember what's important and avoid wasting your budget at all costs. On the other hand, if you are conducting an outreach campaign, set it between the " Optimization and delivery " options , you do not want to pay for impressions, but for real customers.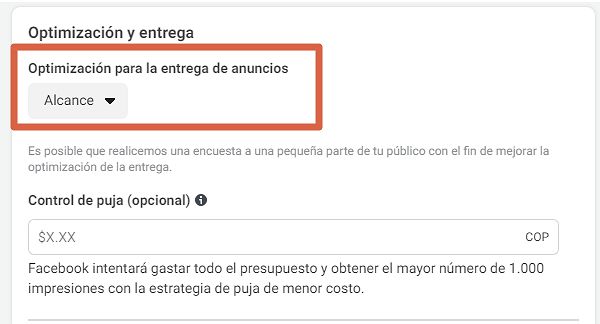 In this way, you will prevent Facebook from using the entire budget trying to get the most people to see your ad, without getting what you really want. Which is, that they go to your page, subscribe and make your brand known within the network.
Ad design
Although there are many types of very attractive structures to include in your Facebook campaign, the best thing if you are starting, is to keep it simple. Avoid using videos or carousel type ads, these are best when you have enough experience in advertising within the platform or have proven success in previous campaigns.
So using single image ads is the best alternative for novice users looking to advertise their business on Facebook. Something important that you have to know is that this platform sets 20% or less for the ad text. That is, you must be very brief if you want the support of the popular social network to approve it.
Although there is a slight possibility that a percentage greater than 20% (not by much) will pass this filter, you should not risk going through this uncomfortable moment. For this specific part of the campaign, you can ask for help from professionals in the area of ​​graphic design. In this way you will have visually attractive ads and within the standards of Facebook.
It is worth mentioning that, on the right side of the ad menu options, a preview of how it will look on different devices or platforms is shown. Look at it to cover all possible details and thus avoid mistakes.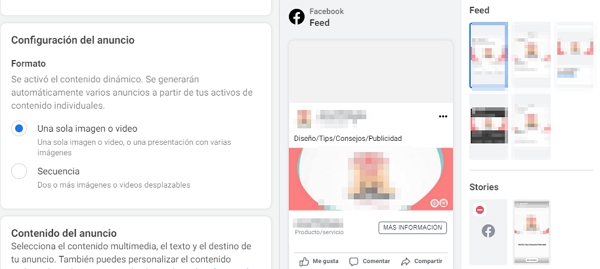 Now, there are some tips or tricks in this section that you can use to your advantage to better capture the attention of your audience and bring them to your page. These include:
Ad Title : Directly targets feelings, emotions, or situations that make the individual want to know what it is about.
Description : Seeks that this is the combination between a call to action and the answer to the problem in question. Play with the text and present the problem to them, together with the solution.
Call-to-action button: Also included in the creation of the Fanpage, a call-to-action button allows people to be curious about what is behind it. In this sense, some experts assure that " More information " is the perfect strategy behind large companies.
URL or web address: With it you can take your potential customers as traffic to your website and thus generate better results.
When everything is ready, it will be time to establish the billing method for the execution of your campaign. This is something simple in that you only have to select the country, currency and time zone in which you plan to set the appearance of the ads on Facebook.
Subsequent evaluations
When you publish your ad, you will be eager to know on which device it had the best level of success, taking into account that it adapts easily to different platforms. However, when working with many teams together, this is difficult to know or determine. That is why it is recommended to separate the types of locations where it will be visible, choosing the desktop version as the main one.
For the other platforms you can do A / B ad testing. In this way, you will be able to individually evaluate each of the ads and determine which platform or location is most effective for your campaign.
Wait for the results
Although it seems like the easiest part of the whole process, it is actually the most stressful. Since, the 24 hours after the start of the campaign can motivate you or make you think that it was a failure. However, you should not despair, since Facebook carefully evaluates the campaigns and is responsible for adjusting, correcting or optimizing some details for your benefit.
Keep in mind that you will not have the highest figures in a single day. Well, like many other areas in life, running successful campaigns on Facebook or any other social network requires perseverance and dedication. You may see an incredible growth in the numbers from one moment to the next, as you may notice a slight decline or "stagnation" in the statistics.
But this does not guarantee that your campaign was the best or worst of all. Instead, study each of the positive and negative factors, rethink if necessary, and start over. Remember that the key to success is not giving up.
Eliminate what didn't work
When enough time has passed or the campaign term is over, you'll be ready to differentiate positive or favorable ads from those that didn't work. Replace the latter with fresh images, focused on the same topic, but with different strategies, consider that this will be like a trial and error.
Invest in new ads
It is not strictly mandatory to continue investing once the expected results are achieved, but it is of great benefit to continue with advertisements. Well, once you know how to attract your customers, everything will become easier to execute and apply. Assuming you can multiply your earnings by applying the same strategies, the plan to continue with new ads doesn't seem so bad.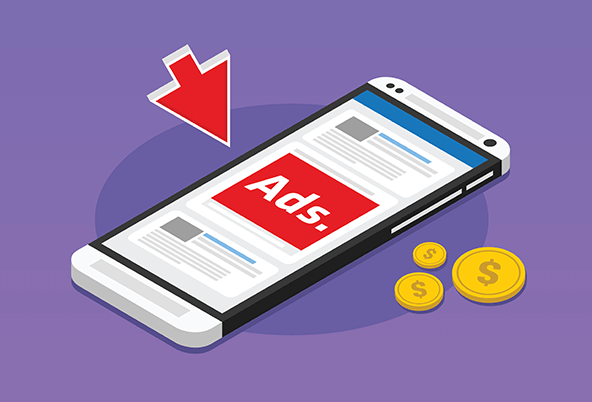 Expand the limits
This applies mostly to users with sufficient experience. When you are sure that your ads on Facebook can go further, you can expand your audience or customize it if you prefer, organize events and even increase the budget for your campaigns within this social network. In this way, your income will be higher, but you must be careful not to exceed the limits, as a mistake could mean considerable losses.
In the event that you want to customize your audience, the ad manager offers you this option among its tools. In addition, this alternative will be useful to you to clone the same audience and use it in other Facebook campaigns.
Importance of using advertising
Now that the way to create an advertising campaign on Facebook is clear, it is time for you to know the reasons why it is important to do it. Either because you are starting in the market and you want to increase your sales or simply make yourself known, the importance of advertising on this social network lies in the following points:
Higher visibility rate, thanks to millions of users around the world.
Better profitability, when compared to other types of advertising, Facebook campaigns are super profitable in terms of resources.
The results are accurate, if you are successful it means that your campaign and your product generated a positive impact on customers. Whereas, if you fail, there is nothing to discuss with the public, in the end it is they who decide.
Facebook continues to grow, despite what many may think, this social network is constantly evolving and, by being in it, your brand or company will be too.
Best tool after Google Ads.
It presents a clear competitive alternative to small businesses if used correctly.
After everything that has been described so far, advertising on Facebook is a great way to generate income with minimal investment. Of course, as long as it is done in the right way, for which the indications are simple : Be original, use good images, make a good segmentation of your audience, think carefully about how much you want to invest, evaluate the campaign process and above all Pay attention to the platform's policies.