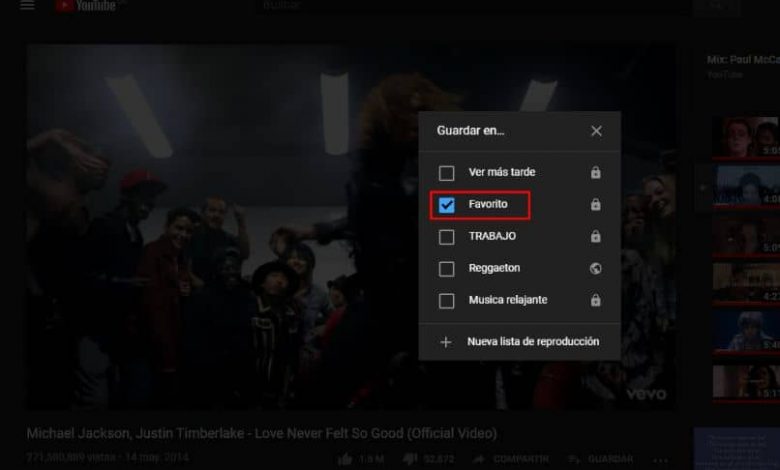 Through YouTube we can not only be informed and fun, but we can perform a series of activities that make our daily lives easier and even allow us to earn money by monetizing our videos if we are content creators.
Without a doubt, this social network offers us more and more advantages, options and functions. For example, we can create playlists, delete them, add videos to YouTube channel playlist. It is also possible to block and unblock users , among other things.
Due to each of these actions, this platform evolves every day and increases the number of consumers. Similarly, one of the favorite activities of many users is adding videos to YouTube channel playlists. For this reason, I will explain in detail how I know how to add videos to a playlist.
How to create a playlist?
First of all, it is necessary to learn how to create a playlist on YouTube, in this way, when you want to add a video the process will be easier than normal. Also, it is important to have a playlist in order to add videos.
So to create a playlist on this platform you must do the following:
Login to YouTube, with your account
Then find a video you like
At the bottom of it, click the Save button
Next, a pop-up window appears. To create a playlist, click on the last alternative in the window, that is, on the New playlist option.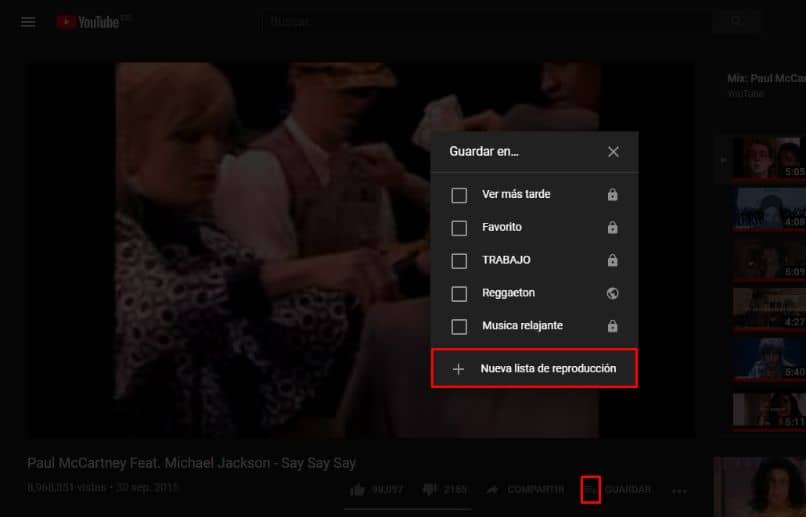 Next, there are two more fields, in which you must add the name of the playlist (the one you want) and you also have to select privacy, taking into account that there are three options (Public, Unlisted and Private)
Finally, click on CREATE
In this way, your playlist has been created and you can now add the videos you want to it.
Add videos to YouTube channel playlists
As soon as you have a playlist, adding videos to this list is a process that you will discover by default when you are creating it. Because its steps are so simple and fast, it will not take you any time. So let's see how it's done:
Open YouTube with your account from the website or from the app
Next, find the channel and select the video you want to add to the playlist
Then click on the Save option that appears at the bottom of the video in question
Then a pop-up window appears , with the options to save, including the name of the playlists, with which you have.
Check the box of the playlist you want to save this video to.
Immediately, the video will be added to that list.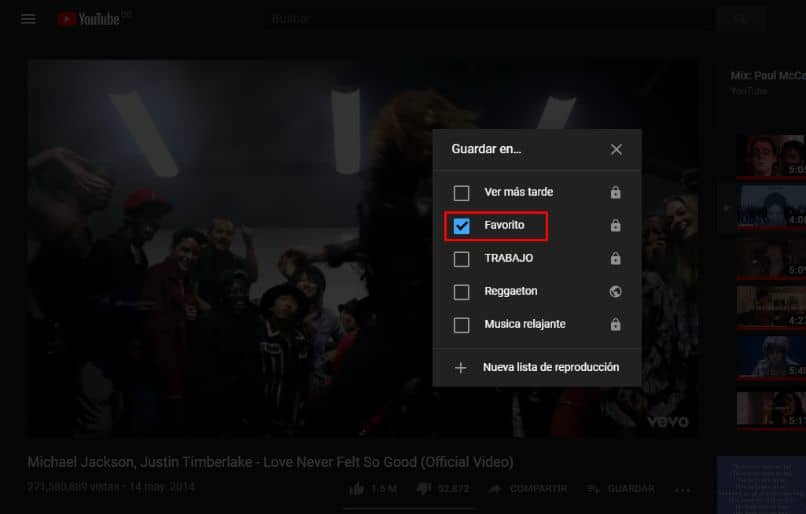 So whenever you want you can look it up in that list or play it. As you can see it is an easy process, but useful.
Types of privacy for YouTube playlists
The playlists also have privacy, in such a way that you can choose with whom to share your list. The privacy options are as follows:
Public : Any user has access to it. That is, anyone to look for it and see it
Not listed : To see or find it it is necessary to have a link.
Private : The creator of the list is the only person who can see it.
There is no doubt that YouTube is an efficient platform, offering us a series of useful functions with which we can customize the account to our liking, and we can even change the quality of the videos .
Finally, we hope that this article has helped you. However, we would like to hear from you. Do you think YouTube playlists are important? Have you been able to create your own playlist? Leave us your answers in the comments.