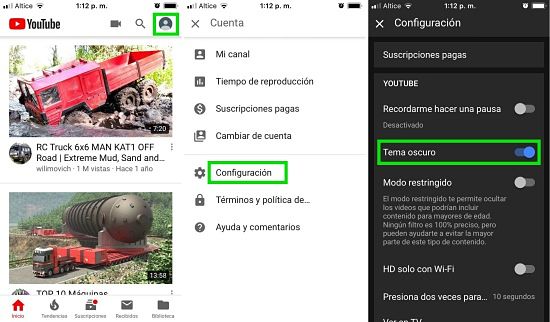 Dark themes have become very popular recently. This is because they are easier to see, battery saver, or just a passing fad. The motivations are not entirely clear, but many applications are joining the wave. In this case we will deal with the dark theme of YouTube.
One of the latest to jump on the dark theme train is YouTube for Android. The option was already available for some time for the web version of YouTube and for iOS. But Google has recently released an update that brings the dark theme to your favorite video app on Android, and here I will show you how to enable it.
READ: How to watch YouTube videos in sync with other people using ShareTube
Activate YouTube dark theme on Android
To get started, you'll need to make sure you have at least version 13.35.51 of the YouTube app installed. On Android there are several ways to check the version of an application. In case your application is not up to date, you should go to Google Play, but if it finds that there are no updates available.
Now with the appropriate version, start the application and follow these steps:
Tap the profile icon in the upper right corner of the screen.
Head to Settings> General.
Flip the switch next to " Dark Theme " by flipping it to the on position.
With that you will have activated the dark theme on your Android device. Here's how you can enable it on iOS and the browser version of YouTube.
Activate YouTube dark theme in browser
youtube. in your favorite internet browser.
Click on the profile icon at the top right of the screen.
Click on the Dark theme option.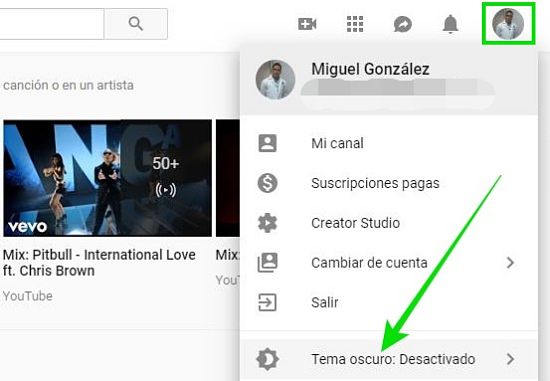 The option with the description of the dark theme will be displayed. Here you must place the switch in the on position.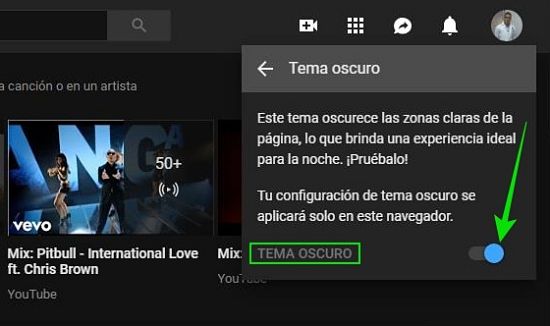 Activate dark theme on iPhone and iOS
Open the YouTube mobile app.
Click the profile icon in the upper right corner of the screen.
In the menu that opens, click Settings.
Finally, turn on the switch next to the Dark theme option.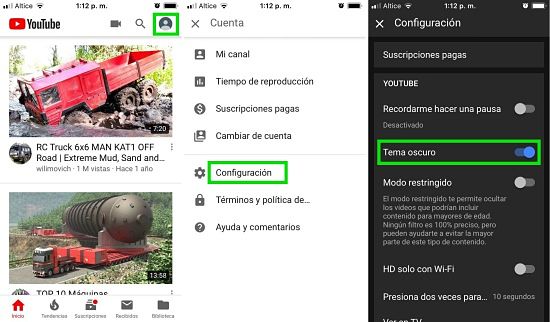 YouTube Dark Theme
Dark themes can really be beneficial in terms of battery savings. In addition, they can also provide a different visual appearance that breaks with monotony. What do you think of YouTube's dark theme?