Social media
How to activate two-factor authentication on twitter and make the login more secure? Step by step guide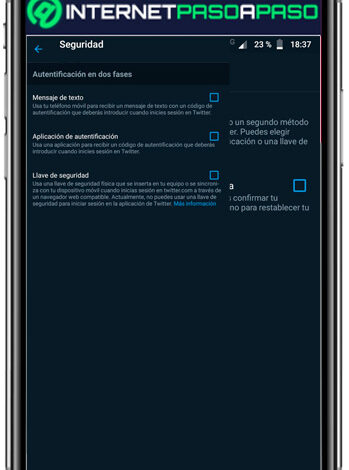 When browsing the Internet it is important to protect the security of our accounts to prevent them from being hacked and the personal data of those who want to do evil from being stolen.
In many websites there is the possibility of authenticating the user with a two-step verification system to incorporate an additional layer of protection to our information.
The microblogging social network Twitter added this option a few years ago . That is, it is no longer enough to enter your password to access, but it will also be necessary to enter a code or perform some additional action and thus confirm your identity.
What do I need to activate two-factor authentication on my Twitter?
When Twitter enabled this option, it was only available to those who linked a phone number to the account. At present, this requirement is no longer mandatory and, although two-step verification can be performed via SMS, there are also two more possibilities.
To activate two-factor authentication, you only need to have a Twitter account that you can access with a mobile device or from the web version on your computer.
Advantages and benefits of having 2-step verification on Twitter Why activate it?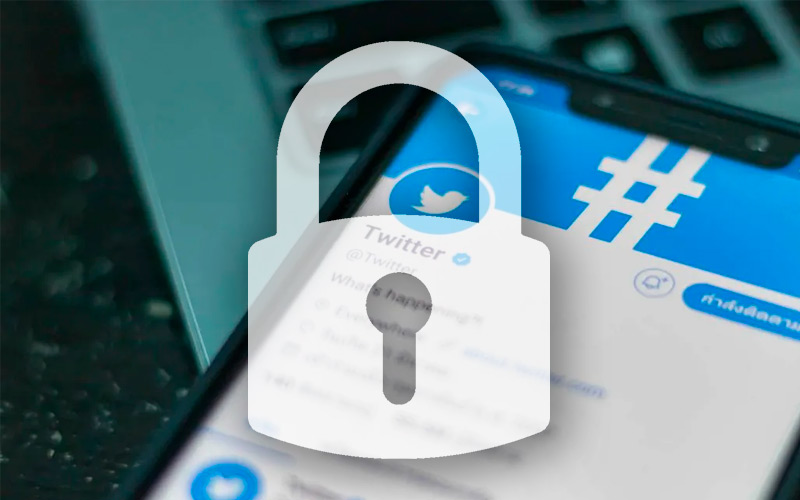 Every time someone creates an account on any website that requires it, it is assumed that the username and password are only known by the person who set them up . But it can also happen that someone guesses them or, in case the website suffers an information leak, it is possible to use that data against you.
Two-step verification increases the security of our accounts even if your password was not very reliable, since it will be necessary to reconfirm by other means. Once you enable this option in your Twitter account, you will ensure that it is only you who enters your profile, thus protecting your data.
An additional advantage of this system is that it is very simple to configure and you can do it in just a couple of minutes . It is not necessary to follow complex steps to activate it and you will have several verification options, being able to choose the one that best suits your tastes.
Learn step by step how to activate two-factor authentication on Twitter
Enabling this option to secure our Twitter account will take a few moments and you can do it at any time.
To do so, follow these steps :
First, log into Twitter and enter your user settings . Within the application, you must open the side menu and select the option "Settings and privacy" to access the settings.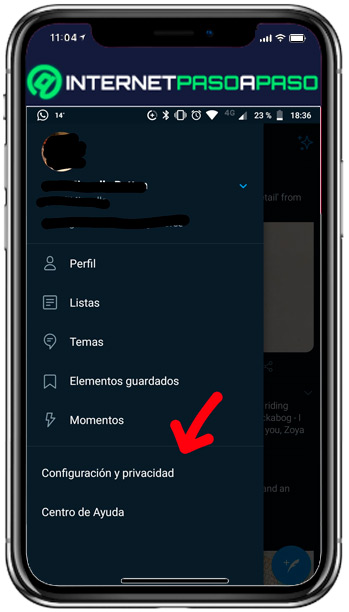 Once there, you must click on the "Account" button .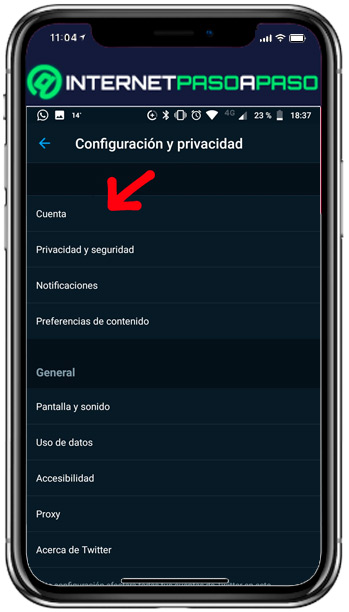 In this panel you will be able to modify your username, password or email . You can also add or remove your phone number, which is no longer required for two-factor authentication. You can activate it by entering the "Security" button that appears in this menu.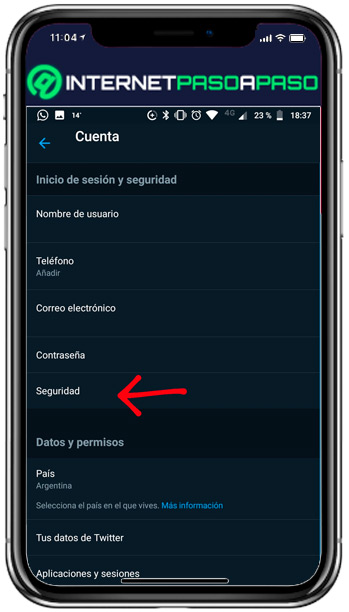 Within the "Security" options , you must click on the first "Two-phase authentication".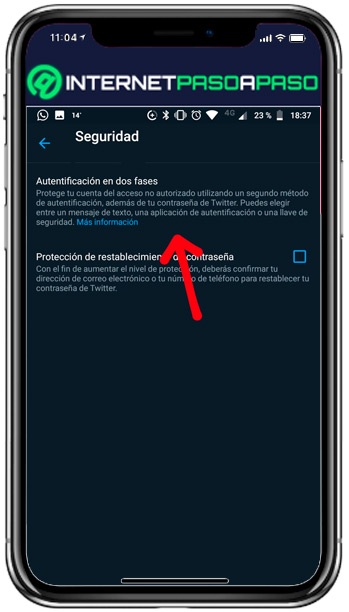 In this window you will have the three double verification methods that Twitter offers us.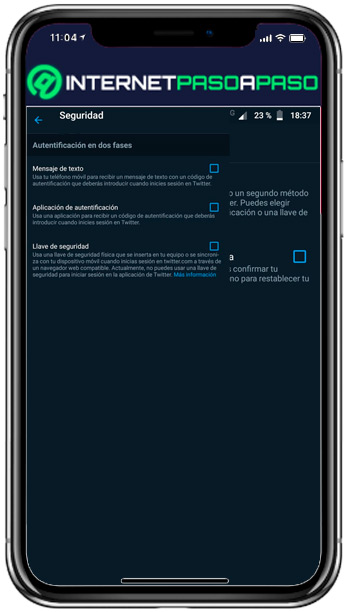 The first "Text message" will allow us to log in after entering a code that the system will send us via SMS to our mobile. To use this function you will need to enter your phone number.
The second option "Authentication application" indicates that in order to complete the process you must use a specialized application . It will serve as a second verification step, for example, Google Authenticator .
The last verification option "Security key" . It is not enabled in all browsers and it is necessary to enter a physical key, for example, a USB, Bluetooth or NFC device, which is specially configured to verify identity.