Social media
How many users does Facebook have and other curious statistics of this social network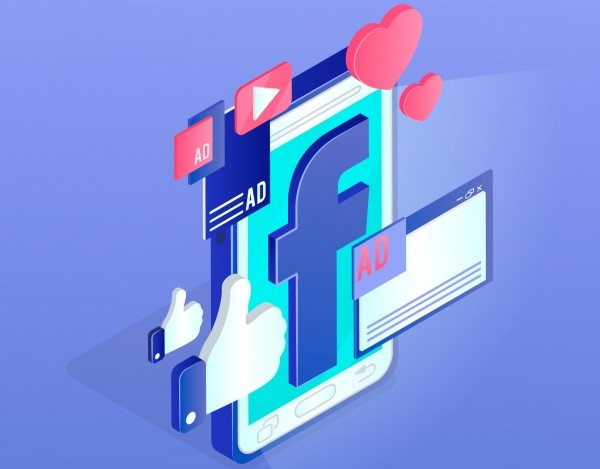 This social network is one of the most used worldwide, which is why many wonder how many users does Facebook have ? In this article you will find that answer and many others related to various topics of general interest. Despite being a platform with relatively few years, it has positioned itself as one of the most downloaded applications, either to use it as a method of entertainment or to create content in order to monetize it.
Therefore, this post will be aimed at Facebook users and those who want to know more about the additional data of this popular social network. Additionally, you will have relevant information that will help you have a greater impact on your publications or choose how you want to use Facebook in the short, medium or long term. As it is a network in constant evolution, it is important to know the statistics that have stood out the most throughout its history.
About users
Facebook users operate this social network for entertainment or to generate content in order to monetize it. So here are some interesting statistics about people who use Facebook :
Facebook has 2.74 billion active users.
The 56% of people who use Facebook are of the male gender, while 44% corresponds to the female gender.
1.4 billion people are in Facebook Groups.
98% of users connect through their Smartphone.
In this last year, 42% of people did not use Facebook constantly or actively.
An average user presses " Like " or "Like" to 13 publications a month, makes 5 comments and shares any of the posts that they have liked.
In the first quarter of 2018, Facebook deleted 583 million fake accounts.
71% of adults living in the United States use Facebook. American teenagers barely represent 51% and only 10% use it actively.
Worldwide, India leads as the country with the most users in this social network, with about 320 million people.
Mexico is the country with the most Facebook profiles in Latin America. It has 93 million users.
At a minimum, many users spend 38 minutes a day.
The people who use Facebook the most are between the ages of 25 and 34.
The average number of friends on Facebook is 338. However, only 28% of these friends are close.
In Latin America, 8 out of 10 Facebook users are under 44 years of age and there is an equitable distribution between women and men.
Seniors will be the fastest growing user group on Facebook. This social network no longer has the same impact on adolescents as before, however, many people over 30 years of age use this platform as a means of immediate entertainment.
The average user shares more information with those they have never met in person than with their close friends.
Globally, 32% of people over the age of 13 have Facebook.
Only 47% of parents have a friendship with their child on the social network.
Low-income teens are the ones who use Facebook the most.
After English, Spanish is the second most widely spoken language on Facebook.
About its use
In this section you will find the most important statistics of Facebook regarding its use, because being one of the most downloaded networks worldwide, it has several interesting data that may be of interest to you:
The 52% of Americans use Facebook to watch the news, but only 37% trust the veracity of the content.
Every day, more than 300 million people use Facebook Stories.
It is the most downloaded free application on the App Store and the Google Play Store.
Facebook has become the third most visited website in the world.
It was founded in February 2004, therefore it is only 17 years old.
15% of Facebook users make purchases on the Marketplace (the platform's virtual store).
74% of people who use Facebook log in every day.
Facebook is strictly prohibited in China, North Korea, Iran, and Vietnam.
The Facebook page itself has 204.7 million " likes " on its platform . The second page with the most "likes" is that of Cristiano Ronaldo, as it has 122.6 million "likes".
32% of people interact with Facebook pages, leaving around 5 billion comments per month.
About publications
Facebook is a social network to publish stories, images, memes or information of general interest. Therefore, here are some interesting facts about the publications that are made daily on this social network:
Every minute 293,000 statuses are updated, 4,000 million " likes " are given, 136,000 photos are uploaded and 510,000 comments are published .
In 2016, Facebook launched the " reactions " option . More than 300 billion reactions were used in the following year after its launch.
Statistically proven, Thursdays and Fridays are the best days to post content on the platform.
The average Facebook post has only 2.6% of the page's total audience.
The most commented moment in Facebook history is #internationalwomensday (International Women's Day).
About the uploaded videos
There is no doubt that Facebook is attractive for the amount of videos it contains, be it tutorials, simple and quick recipes, comedy, among others. Therefore, some important facts about this multimedia content will be taught on the platform:
Facebook records 8 billion video views daily with an average of 500 million users.
Video is the multimedia content with the best interaction on Facebook. If you have a page or a group on this platform, this cannot be lacking as a communication strategy with other users.
On average, videos are shared 89.5 times more than any other post on Facebook.
Facebook videos have 10 times more reach than direct links to YouTube.
Since its launch in 2016, live broadcasts have increased by 50%.
The " Mobile First " videos (created primarily for mobiles) promote a 27% increase in branding.
Currently, Facebook is planning how to make shows more interactive likely to use virtual reality.
About Ads
The ads on Facebook are advertising strategies to gain greater visibility on the platform. Therefore, in this list you will see several relevant data about "Facebook Ads":
Facebook has around 5 million active advertisers.
Women click on more ads than men, but on average, they see 11 ads per month.
Most of Facebook's revenue comes from advertising earnings.
The CPC (cost per click) on Facebook Ads is $ 1.72 and the average click-through rate (CTR) is 0.9%.
Facebook generated $ 11.8 trillion in the first quarter of 2018 from advertising by marketers.
91% of Facebook's ad revenue comes from ads targeting mobile devices.
The 80.4% of traffic to e – commerce sites is from Facebook.
Many micro-businesses on Facebook (inside and outside the United States) get their content seen by Facebook Ads.
The 47% of Facebook Ads videos take value in the first 3 seconds of the video. Therefore, when using this tool you must be direct and precise in order to capture the user's attention.
Financial data
In the next list you will see some interesting data about Facebook's finances and its latest acquisitions to establish itself as one of the companies with the greatest social reach:
It is the first organization to lose more than $ 100 trillion in stock in one day.
For Facebook, each active member in Canada and the US generates an average income of $ 27 dollars.
In 2012, Facebook bought Instagram for $ 1 trillion and now has 1.221 million users.
In 2014, it acquired WhatsApp for $ 19 billion and currently has 2 billion people.
An additional piece of information that is unknown is that " Messenger " is an autonomous Facebook app and therefore has 1.3 billion users.
In March 2014, the company also purchased Oculus VR (virtual reality) for $ 2 billion. Zuckerberg has assured that he wants to use this tool beyond a simple game.
In 2018, Facebook launched the Oculus Go, its price is $ 199 dollars and you do not need a smart device to operate it.
The 40% of Facebook's annual revenue comes from digital ads.
About business
Many people advertise for their brand and sell several of their products through this social network. Likewise, Facebook generates income from the businesses of its small merchants, therefore, you will see below a list of curious facts about businesses on Facebook :
Those who produce content on " Facebook Watch " get 55% of the profits, as Facebook keeps 45%.
It has more than 60 million business pages.
Almost 40% of people follow a page or press "Like" to receive special offers or have all the news of their interest.
Facebook is developing its dating site to compete with the Tinder app.
This article has been written in order for you to know how many users Facebook has and other curious statistics that may be of interest to you. In the same way, the additional data that has been mentioned may generate a clearer idea about the number of activities carried out by people who use this social network and how you could take advantage of any of them.