Social media
How do i disable automatic downloads for my tiktok videos? Step by step guide This social network stands out mainly for offering a large number of tools and functions that will allow you to configure various aspects of your account, mainly to help you improve your privacy and security in it . Bearing in mind that there are some functions that may not help you have all the privacy you want.
One of them is the automatic downloads of your videos, by default this option is usually activated in your profile, so it will be necessary to deactivate it manually, this will help you have greater privacy in your content, thus preventing third parties from downloading your publications without your consent and being used on other platforms such as YouTube.
Considering that content protection is one of the most important factors today, especially when security problems are becoming more frequent, here we are going to show you how you can disable automatic downloads of your TikTok videos and thus improve privacy of your account, for this follow in detail everything that we will teach you below.
Why should you turn off automatic TikTok downloads? Beware of data consumption!
When you have this function activated in your profile, you must bear in mind that you are giving the authorization to the other users of the social network to download each of your videos to their mobile devices, this means that your published content can become manipulated by third parties without your authorization and in the same way be published on other social networks.
Therefore, disabling this feature becomes a way to prevent your content from being taken by strangers and published on other sites as their own content. However, you must bear in mind that when you deactivate the download of videos you will not be able to save the videos that you like from other users either, but in the end this can also offer certain advantages.
You must bear in mind that when you have automatic downloads activated in TikTok your data consumption can increase significantly, since when you make these downloads and not have a wireless connection, your mobile data will be consumed , which can become a greater money consumption for you. In order to avoid all this, it is best to deactivate it, which we will show you in the next section.
Learn step by step how to disable automatic downloads of my videos on TikTok
If you want to deactivate this function of your TikTok profile in order to have greater privacy and greater control over each of your publications, then here we are going to teach you how to perform this procedure in an easy and fast way.
To do this, you simply have to follow each of the steps that we will teach you below:
The first thing will be to enter your TikTok account through your mobile application .
Once there, you must click on the "I" icon located at the bottom right of your screen to access your profile.
When you are in your profile you must click on the three points located in the upper right part of your screen.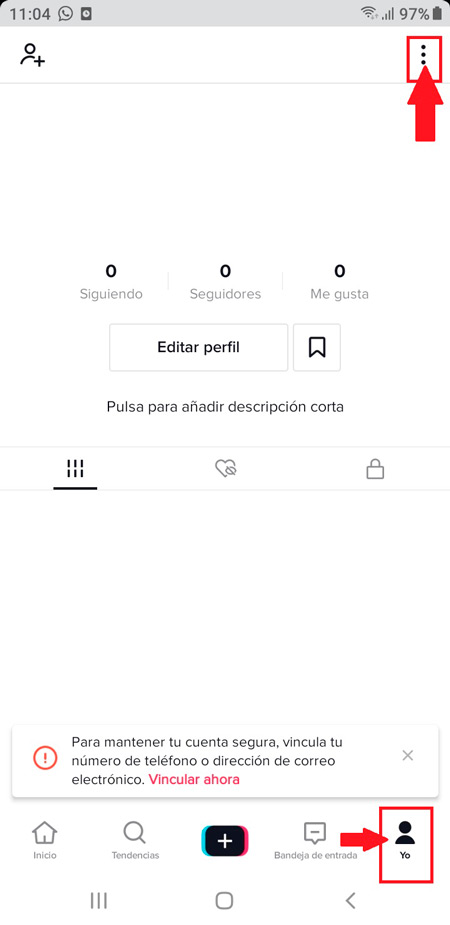 In the menu that appears there you must click on "Privacy" in the "Account" section.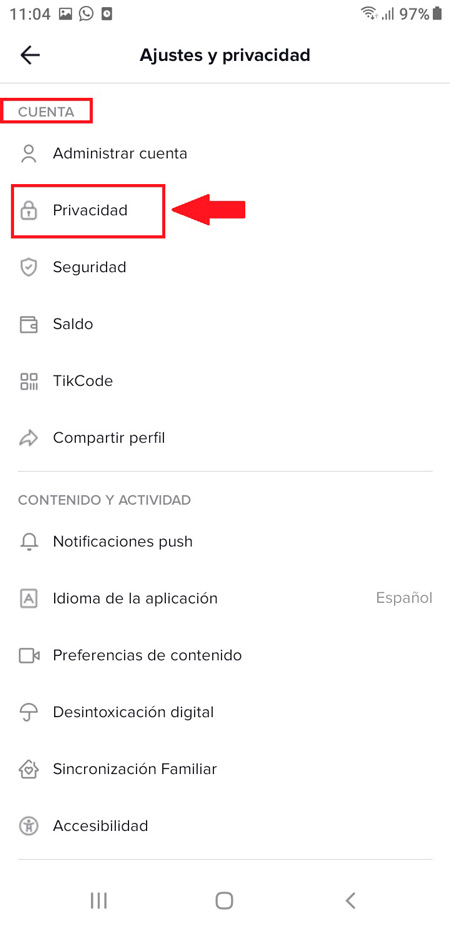 Now in the "Security" section you will find different options on your account, here you must click on "Allow the download of your videos", by default it will appear activated.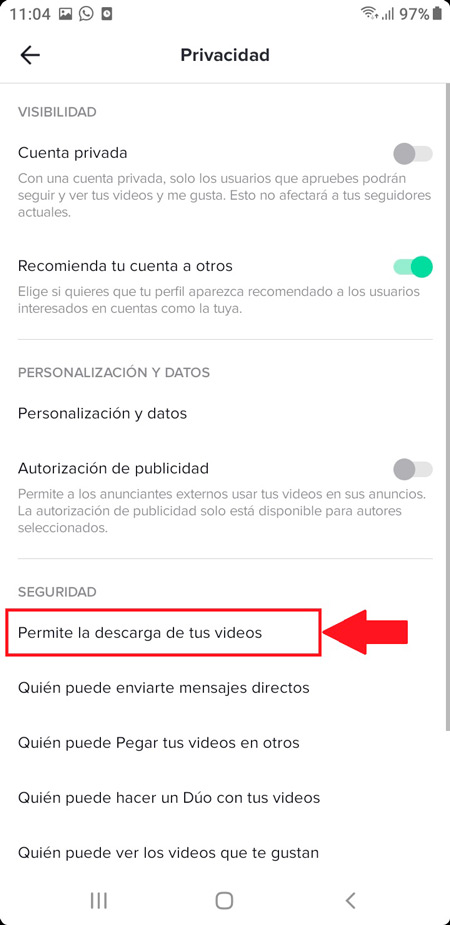 In the new screen that appears you must select the option "Deactivated". In this way you will be preventing other users from downloading your content without your authorization .