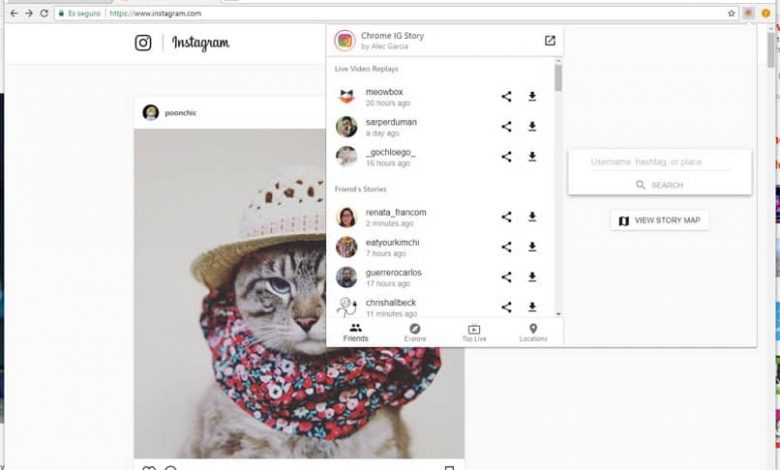 You can also be creative and personalize each story with text, emojis or drawings, this will allow you to create great Stories. But unlike other social networks, Instagram cannot be commented or liked, you can only send a message privately.
If you use this social network on your PC and you want to see the history of all your contacts, but you don't know where to see them; In this post you will learn to see Instagram from your PC in a very simple way.
How can I view Instagram from PC?
For a time, Instagram could only be viewed from a mobile device; But Instagram has already implemented this function for those users who manage Instagram from the PC, and it is very easy to view the Stories.
You must open your Instagram profile from your PC, entering the username and password that you usually use.
When you log in you will be able to view the main page of your account; At the top you will find a bar with recently published stories. (If the window is full size this bar may appear as a box in the upper right under your profile name).
To see the stories of your contacts you have to click on their profile photo and a gallery will immediately appear with all the Stories of the contact you chose.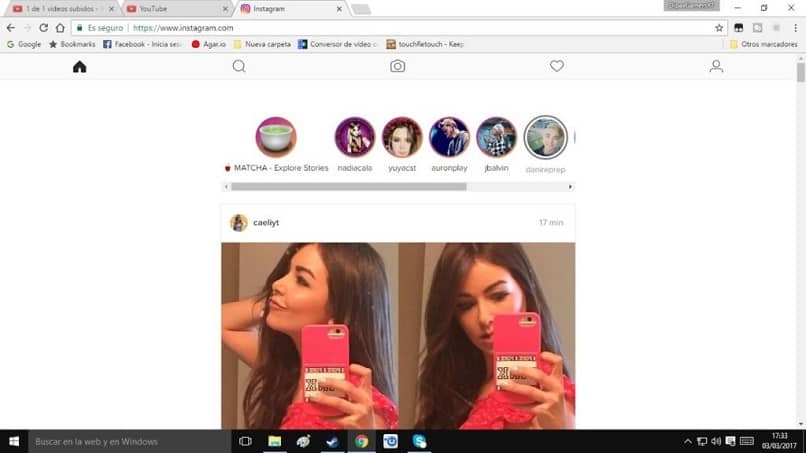 When a person's story appears, you can control the playback with the keyboard; for example, if you touch the cursors, right and left, you will be able to move the content and if you press the Esc key you will be able to close the publication.
It is very easy to view the stories of your contacts; something you should keep in mind is that you cannot link or comment on the publication ; but if you want to say something about the post you can send him a direct message.
In the bar where the Stories appears, the stories that your contacts have published will always appear, so if you press to play the history of a specific contact when it finishes playing, it will automatically show you the next Stories of another contact.
Another way to see the histories of your followers:
After you have logged in, go to your profile (by clicking on your account photo).
Click on the option "Followed" and immediately a small window will appear with the list of contacts that you follow; If a colored circle appears on the profile photo of your contacts, there are Stories available that you have not yet viewed.
Click on the profile photo and everything that the person has published in their history will automatically appear.
Something you should keep in mind is that when you view the Stories of your contacts, they can realize it. So if you want to view stories without being seen here we show you what you have to do. In addition, you can also upload stories to Instagram from your PC .
How to view Instagram without being seen from the PC?
You must log in to Instagram.
Download Chrome IG Story from the Chrome browser.
When it has been downloaded, an image similar to the one on Instagram will appear but with the colors of Chrome, you must click on that icon.
A window with multiple options will appear, including the Chrome IG Story option with its icon; On the right side you will find the icon of an eye, if this is not crossed out you must click on that icon so that you can see the stories without being detected.
On the right side you will see a search engine, in it you must copy the name of the person you want to see their history and click on their photo. This way you will not be detected.
Instagram allow you to share your day-to-day experiences with your followers; which will cause great impact among them and will make you more popular. Go ahead and start using this function that Instagram has made available to you; But don't miss the opportunity to publish wonderful photos from your PC either .