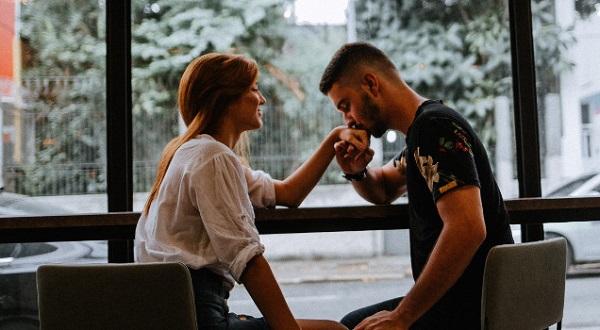 Happn is a dating service application designed to achieve the real encounter, between people who have crossed in the comings and goings of their daily activities. Happn uses the GPS location capabilities of cell phones and the Happen Map to crystallize this encounter between people who like each other.
The special thing about this application and, that the difference from the rest of the dating services, is its geolocation in real time – "Timeline" that offers to help you "contact" that person who attracted your gaze in the cinema, at the bus stop , in the cafeteria or bar where you attend; and that you would like to meet again on your way.
Happn was created in France in 2014 by technology entrepreneur Didier Rappaport, also co-founder of YouTube competitor Dailymotion. Happn, with 80 million users in 50 countries, is the second most downloaded dating app in the world. Becoming, in this way, the competition of Tinder.
Characteristics
The main feature of this dating service is that it uses the geolocation in real time. In this way, send to your mobile the profile of all Happn users, who are near the place where you are at that precise moment. If, for example, on weekends you make your purchases in a shopping mall, you have the possibility to see all the happners users who are in that place. In addition, you have the option to view the happners who were there during the last 7 days.
It is essential to keep the GPS of your cell phone open (Wi-Fi 3G / 4G), so that you receive information about the happners that crossed one or more times with you at a rate of up to 500 meters. The application will show you the meeting place on the Happen Map and, in turn, will send you profile data such as photos, age and profession.
Another essential feature to achieve contact or flirtation with the person you liked, is that you have the Happn application installed on your mobile device. That way, it can be tracked by the app's map.
With the Happen Map function , the profiles that will appear on your mobile will not be ordered only chronologically, but considering the places where you have come across people.
Happn shares the mutual interests of users such as movie titles, magazines, the music they listen to on Spotify, etc.
This platform has a free version and a paid version. It is available for OS and Android. It can be downloaded for free from the Play Store, App Store and Windows Store.
Who is it for?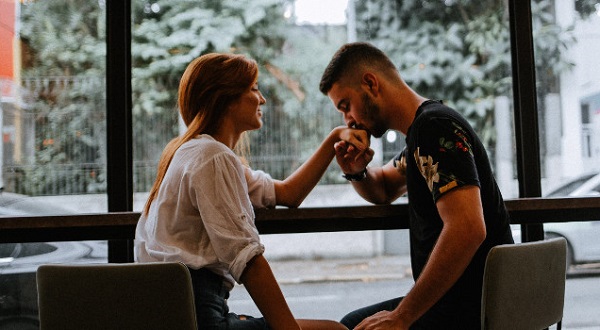 It is an application for users who reside in large cities or cities, because the more people you meet during the day, the greater the possibility of meeting the love of your life.
To subscribe, you only need to be a person over 17 years of age. Without distinction of race, sex or sexual orientation.
It is important to note that you only have the possibility of coming into contact with people close to you, who move in your environment from a ratio of 100 to 500 meters.
Advantage
Affective matches are not based on aesthetics or statistics, but Happn creates contact between users who normally share a location during their day-to-day routine.
Users can only be contacted if they have accepted or liked each other, thus avoiding traumatic experiences of rejection.
As contacts are established with people in the daily environment, the fear of facing people who are totally unknown decreases.
Disadvantages
Users do not have the option of interacting with people from distant latitudes, because the application works by showing only the profile of people with whom they have crossed during the day or the last week.
Since Happn does not verify accounts, you run the risk of encountering fake accounts. In any case, there is the option of blocking or reporting suspicious accounts.
It has high consumption of battery and data of the mobile device.
How does it work?
The application is simple and easy to navigate ; On the main screen you will find the buttons to access the tools. Operation is simple keeping your cell phone with you, connect with internet and GPS open to receive data from people with whom you go crossing. You can access this data instantly, or observe it later calmly and detail the information about each of the people with whom you have come across.
If you want to contact someone : You start the contact or flirt with the non-confidential function of "Greeting", sending a "Hello" and wait for the answer.
In case the person responds to you : He returns a "Hello" and it means that it corresponds to the invitation to talk.
In case the person rejects you : You will not receive a negative answer, but the user's profile will automatically disappear from your account.
If you liked someone : You use the confidential function "Like" – represented by a heart, which means "I like you". This function is secret, and that person will not have access to see your "Like", unless they also correspond with a "Like".
If the "Like" is mutual : They will receive a notification "You have a Crush", this means that both of you liked each other and can start a chat conversation.
Does not return the "Like": You will not receive a negative answer, but the profile of that person will automatically disappear from your account.
Happn Terms
Happners: Name used to identify users registered in the application.
Happen Map : Map that allows you to locate the place where the user has crossed paths with other happners.
Hello : Non-confidential action, which represents an invitation to chat with the person. The "Hello" can be given before or after the "Like" action.
Rejection : The action is symbolized by a cross and is used to indicate that the person is not interested. It is confidential and no notification is received. Simply, the profile in the account of the person who rejects is deleted; although the encounter remains reflected in the Happen Map.
Like : Confidential action symbolized by a heart that means "I like you." It is not notified unless the "Like" is reciprocated.
Crush : Show mutual interest. There is a "Crush" when two people send a "Like" to each other.
Written and voice messages : Only members who have achieved a "Crush" have the option to start a conversation or send messages through the application.
How do I register?
You must first download the application from the Play Store, App Store or Windows Store.
There are two ways to register your account: creating the link through your mobile number or through your Facebook account.
The data required by Happn are: names and surnames, date of birth, sex, education, employment. A description of yourself will be requested, which is not mandatory, although it is necessary to provide information about your personality and interests. Remember that other happners will have the possibility to browse your profile before saying hello to you; so prepare a very interesting and outstanding description.
You can upload nine photos directly to your account, you also have the option to sync them from your Facebook or Instagram account. It is recommended to have a Facebook account to connect through "Facebook Connect" and, in this way, avoid ghost accounts or fake profiles without photos.
Happn is linked directly to Facebook and will take your first photos from that platform; but you can change them whenever you want by uploading photos that you have saved on your Smartphone.
Note : before using your account you must identify if you want to "cross" paths with men, women or both sexes. In this case, the term "crossing" means coming into contact with people who are between 100 and 500 meters in ratio.
Once your account is created, you can now use all the Happn functions, because you do not require any approval or verification.
Plans and prices
Free services
Show people who you have come across.
Specify the status of your profile.
Show the profile picture of other members.
You can send "Like".
Chat when you get a "Crushes".
Payment services
Packages : They comprise sets of "Holas" purchased by Users.
Crush Time : Game offered by Happn and its purchase is not compulsory. It consists of guessing which of the four profiles shown in the table has selected you with a "Like".
Happn Premium : This option offers a set of services whose duration depends on the user's decision. The total cost of the subscription appears at the time of confirming the purchase. This will vary depending on where you live.
You can see the profiles of the users who have visited you.
You keep yourself as a priority in the event that two or more "Likes" meet the same person.
Stealth mode: it is used to configure your privacy, so that people from your family or work are not notified.
Mystery option: it is used to hide private information, such as your activity on the site, age, distance to locate you.
Second Chance: With this option, you have the opportunity to re-view a profile that you quickly passed.
Remove advertising: You can remove the tedious advertising.
The recommendation is that you study each alternative very well, because there are a variety of payments considering the time of use and cost. Another point to consider is that the payment is not monthly, but a single payment according to the duration of the subscription.
The options to make payments are credit card, debit card, Paypal or payment via mobile device.
Download the mobile version of Happn:
For Android devices: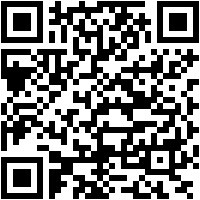 happn – Meetings and dating
For iOS devices: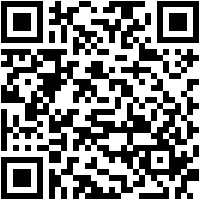 Reviews (2)
As with any online dating service, Happn has its defenders and detractors. From a general reading in terms of opinions, it could be summarized that most of the complaints refer to problems with the platform, slow connection and the cost of the service. As for the positive opinions, people who managed to find their "better half" and feel very happy are also perceived.
Opinions in favor
Carolina, October 2019: "Through Happn I met the man of my dreams, and we are even talking about marriage. Thanks Happn! "
Oswaldo, January 2020: "Great! Thanks to this application, I met my current wife. I recommend subscribing to Happn "
Renzo, February 2020: "Excellent application to find a partner to your liking, without so much struggle. No stress to locate that special someone ".
Luisana, March 2020: "An interesting application to meet new friends, reducing the risk of the unknown."
Opinions against
David, February 2020: "Useless after the second week. There is no major advantage between the paid version and the free version, neither brings results. The first week works wonders. Then it is as if the app would hibernate. Sometimes you travel 70 kilometers in a day and the application does not take it for granted ".
Roberto, February 2020: "At the beginning the application worked very well, now one travels many kilometers and the application does not take it for granted. It remains as frozen ".
Conclusions
Before, parties and get-togethers were the perfect events to meet people and flirt; But with the advent of the internet, even the way we find a partner has changed. This 21st century offers the possibility of contacting friends and discovering love, through dating applications that are becoming more and more popular.
Happn is one of those applications, and it is really special because of its real-time geolocation tool – Timeline. In large cities, Happn users remain in constant excitement and expectation, waiting for that cupid arrow that can reach them from anywhere.
As its creator, Frenchman Didier Rappaport says:
"Happn is the Pokemon Go of Love to hunt down real people."