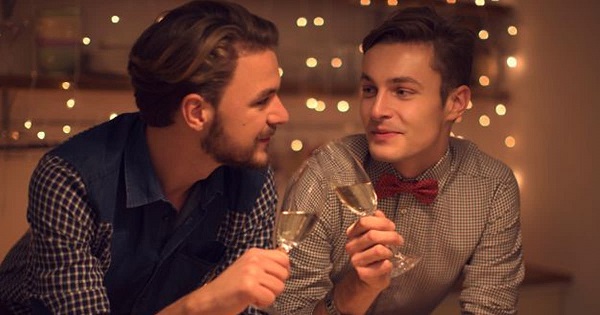 Grindr is the largest dating network promoting gay and bisexual dating . It was created in 2009 by the Israeli Joel Simkhai. It currently registers more than 27 million users, spread over 192 countries. It works like an online dating application, which links the contact of its users through a geolocation tool via GPS.
This application will allow you to meet people from all over the world, with tastes or preferences similar to yours. You just have to download the app, register and start enjoying. At the moment, Grindr is a mobile app, although with the help of an emulator, you can access it from any computer.
Characteristics
Social networks are in fashion to filter, flirt or fall in love, and the gay world could not be left behind, faced with this option of finding company with just one "click".
The Grindr application offers you ease, speed and minimal effort to meet friends, achieve express sex or achieve a lasting affective relationship.
It is a dating network specially designed to handle it from your cell phone, and in this way, provide you with access to more than 700 profiles of "possible partners" that are located by the GPS system. Geolocation located to users who have tastes similar to yours and who are in your area or city. Then he sends you a catalog of prospects, where you can select the man you like.
The interface shows you a kind of mosaic, with photos organized according to the proximity of the men to the place where you are. You will have access to the profile of the boy that interests you, once you select his photograph.
Grindr also offers you a catalog of the so-called "Gay Tribes", where users have been tagged (classified) according to styles, physical qualities and attitudes. Examples of "Grindr Tribes": Bear, Discreet, Clean, Athlete, HIV-positive, Trans, Male, Mature, Otter, etc …
Grindr is a free application, which is downloaded by the App Store and Google Play. It is available for the mobile Android, iOS and Blackberry.
Who is it for?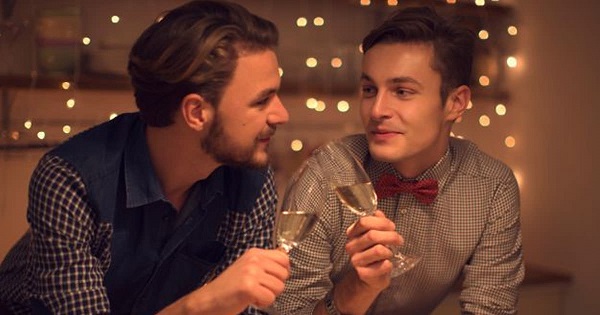 It is an application created exclusively for gay or bisexual men to interact. To subscribe, only the age of majority is required, more than 17 or 18 years old, according to the legislation of each country.
An essential requirement to join the network is that you have downloaded the Grindr application on your mobile device, and also have a good internet signal.
Advantage
It is the perfect option for those men who stay "in the closet", since you can start a conversation and meet friends with whom you can share common topics.
There are profiles for all tastes : if you are looking for young men, you get them; if you prefer adults or mature men they are at your disposal.
Possibility of making immediate contact, just by clicking on the photo of the prospect you like.
Because it is an application that encourages real encounters through geolocation, that means that the handsome boy you see at the bus stop or the athletic one who attends the gym on the corner, could be part of your catalog if they have the Grindr application downloaded on their cell phones.
In this jungle of encounters, you can also locate men interested in a time of pleasure or the so-called express sex.
And if you prefer to stay on the sidelines and no encounters, you have the alternative of contacting people to start a "hot chat", hotline style.
Now Grindr has the video calling service, so that the future meeting can take place without so much mistrust and uncertainty.
Disadvantages
On the other hand, geolocation also involves risks, because by showing your exact location, you expose yourself to security problems such as theft, blackmail, homophobic attacks, etc.
Fake accounts and emails can be created in order to harass other users.
Grindr's measures to avoid vulgar and offensive language have not been effective .
People from different countries have created a profile in the application, with the sole purpose of selling drugs and other illicit substances.
From a psychological point of view, the ease of using a cell phone to find and change a partner can become a vice. Well, the idea of ​​finding a partner for a stable relationship disappears, and the unbridled desire to live new experiences prevails.
It has high consumption of battery and data of the mobile device.
How does it work?
You must create your profile : Select a good photo and a description of your tastes and preferences. A well-prepared profile will help you get attractive candidates and better proposals.
Grindr's geolocation system allows detecting the geographical location of all its users, and therefore sends a catalog with photos to your mobile, arranged according to the physical proximity of the men.
A kind of mosaic of photos occupies the entire screen, and when you touch the photo of the boy that you like, it automatically enlarges and opens the profile showing his data.
On the same screen you can see if the prospect is online, or when was the last time they logged in.
The application also offers you the option to chat with the person you are interested in and confirm if there is an affinity between both parties.
Once you get the "feeling" you can send pictures, additional information and your exact location to arrange a personal meeting.
As the experiences between contacts and appointments have different results, Grindr offers you the possibility of classifying the profiles according to your order of preferences, sorting them between those that you have already contacted and those that are on hold. Of course, you can also block those you want to remove from your "eligible" catalog.
If you want to explore beyond your surroundings, you have access to browse the 700 profiles of men who have downloaded the Grindr application on their mobiles.
Note: according to Apple's restriction policies, uploading nude photos is not allowed , as it is considered pornographic material.
How to create your profile?
When opening the app for the first time, tap the profile icon.
You can create your profile with a display name or nickname.
Write a short description about your interests and tastes below.
Insert an attractive photograph, with your basic personal data.
This information is what will be shown when a man selects your photo in the mosaic, it will also be notified if you are connected at that moment or not.
Reviews (2)
Among the opinions of Grindr users, concerns can be perceived about the delay in solving problems of the application, reluctance to the prohibition of uploading photos in boxer shorts, people with a profile on the network and shamelessly selling drugs.
Users were also found with positive opinions and who, in general, are satisfied with the application.
Positive feedback
Julius, November 2019: "The application is great, the only thing missing is sending videos".
Ricardo, January 2020: "At the moment I think it is the best gay application, and now with the video calls, you ate it"
Iran, February 2020: "There is always someone interesting online to chat with. The experience has been excellent ".
Yender, March 2020: "I love Grindr. Its interface, resources and functions fulfilled my expectations ".
Negative opinions
Walter, October 2019: "There is a person with a profile and offering drugs for sale. It has been reported and they have not yet blocked it ".
Pablo, January 2020: "They closed my account for no reason and now I can't open it to recover the chats".

Plans and prices
Grindr offers a free version and a Premium version, for a fee. It may vary depending on the area where you are.
The free version allows you to chat and meet attractive and interesting people, but if you want more features to locate boys and have fun, Grindr offers two Premium versions.
Premium Version – GrindrXTRA
You can enjoy the following services:
View the profile of up to 600 guys.
See all the guys who are online.
Personalized notifications.
Unlimited choice of locks and favorites
Swipe through profiles.
Additional filters.
Save and send chat messages.
Send photos faster.
Filter and bookmark recent contact profiles.
Confirm what you read.
Icon for discreet application.
Password or PIN.
Catalog with more Grindr Tribes.
No annoying advertising.
Premium version – GrindrUNLIMITED.
In addition to the previous GridrXTRA services, Unlimited gives you access to the following exclusive features :
Option to visit profiles in an unlimited way .
Option to know which boy has visited your profile.
Incognito browsing .
Know which guy is writing to you at the moment.
Cancel sending files.
Access to GrindrXTRA or GrindrUNLIMITED will be for a limited time and will automatically renew, unless one of the parties decides to terminate the agreement. To use the Premium services, you must create a user account and pay the corresponding fee.
The term of the service, the time to renew it and the cost, will depend on the selected plan.
Download the mobile version of Grindr:
For Android devices: