Social media
Friendship Suggestions on Facebook: How do they work and why do they arrive?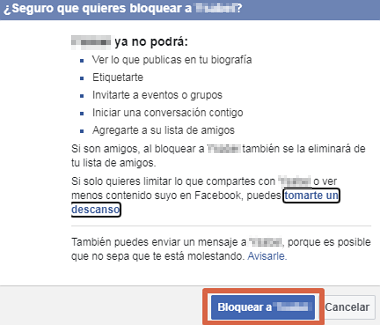 Social networks like Facebook constantly study the behavior of their users through something known as an algorithm. This invisible "character" is in charge of collecting all your information and offering you advertisements, pages that you might like and the well-known friendship suggestions. The latter are somewhat uncertain for people who do not know why they arrive or how they work.
Well, these recommendations that appear under the heading of "People you might know" are offered by Facebook based on the activity you carry out daily on your profile and the mutual friends you have with other users. However, some are sent by other profiles when someone is new to the social network. To know everything about this topic, keep reading.
How do they work
The friend suggestions on Facebook are divided into two groups, people you could meet and friend suggestions made by your friends. Both work in the same way, they offer new profiles to expand your social circle. However, the method used to display them is different.
In this sense, the first of them is made by Facebook and you can find it while you go through the timeline or timeline. While the second will come in the form of a notification to your profile. In any case, you can disable the appearance of any of these from the privacy settings of your account.
People you might know
They are proposals made by Facebook based on the activity of your account. Most of them are friends of your friends, that is, people that the platform's algorithm considers could be mutual friends.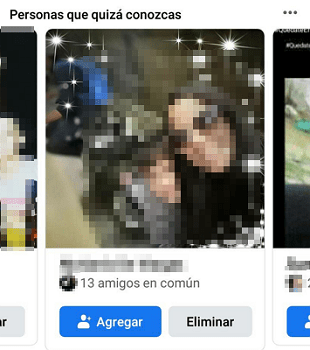 On the other hand, you may find profiles of individuals who are in the same geographical area that you indicate in your account. Similarly, those people who share Facebook groups with you or common interests are also listed as possible suggestions. That is why you find them in the shape of a headband as you move through the beginning.
Suggestions made by your friends
These are proposals received by your friends. They come in the form of a notification and appear when someone on your contact list sends them to you. This usually happens when a person is new to Facebook. Well, the platform is in charge of expanding your list of friends, in this way it manages to improve your experience within the network.
Why Friendship Suggestions Appear
Although the reasons for friendship suggestions are almost obvious at this point in the text, you can find a list of reasons below.
People who have searched for your profile on Facebook.
Contacts synchronized with your phone, this happens when you activate the synchronization of Facebook with your phone book.
People you have searched for on the social network.
Friends on other social networks, such as Instagram.
They appear in the same photograph.
They belong to the same group on Facebook.
The information in your profile (place of work, area where you live or study, etc.) matches that of other people.
When the network detects that another profile matches two of these characteristics, it assumes that you may know it and, therefore, issues the friendship suggestion.
Friendship suggestions from people you don't know
This occurs for the causes mentioned in the previous point. When Facebook recognizes that there are two or more characteristics in common between one person and another, the algorithm understands that they could meet. This is why it is common to find friendship suggestions from people you have never met.
How to prevent them from appearing
To delete a particular friendship suggestion, you just have to press "Delete" (Facebook App) or on the "X" that appears in the corresponding section, in the upper corner of the photograph in question. On the other hand, if you want to block that person so that Facebook will never suggest them as a friend again, follow the steps below.
Click on the arrow next to the notification bell to display the Facebook options menu.
Select " Settings and privacy."
Press " Settings ".
Select " Locks " on the left side menu.
Now you will have to write the name of the person in the blank bar and press " Block ".
Doing so will show a list of possible profiles that match your search, now click on " Block " next to the image of the person you want to block.
Facebook will ask you if you really want to block the person. If you agree, confirm your decision by pressing "Block to …".
Now that you have read everything about friendship suggestions on Facebook, you will know how they work and what to do to avoid them.