Social media
Followers on Facebook: how to know who and how many follow you?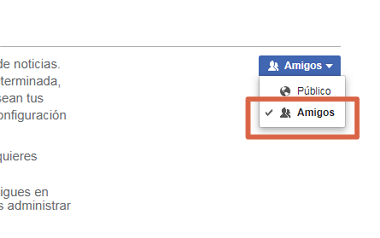 Followers on Facebook are not as visible as on Instagram, as the social network with the blue icon is mainly based on "Friend requests". Therefore, unless you have a page or a business profile, you will not be able to receive notifications of this type. However, being able to know who follows you and views your publications is very simple.
To do this, you must search among the different options offered by the platform. It is worth mentioning that you can do it from your mobile or PC, since the interface is basically the same on both devices. In the same way, if you wish, you have the option to eliminate this possibility in the privacy settings of Facebook. Whatever your intention, you will know what to do next.
From the computer
To discover who follows you on Facebook from your computer, you must follow the steps shown below.
Modern or updated version
In case your wall is shown with the modern appearance of the platform, you will have to be guided by the following instructions :
Login to www.facebook.com and log in.
When displaying the main page, click on your profile image to access your wall.
Now you will have to write "Followers" in the address bar, right at the end of the URL generated when entering your wall on Facebook.
By doing so you will be taken to a new screen where your friends will be shown on Facebook.
In this section you can see your list of friends and, therefore, those who follow you. Well, in general, when you receive a friend request, the person who sends it automatically becomes your follower. However, they will not be able to view your content until you accept it as a friend, unless the privacy of your profile allows it.
From the phone
Knowing who your followers are and how many you have is also possible from your phone. In the mobile app you will find two variants of Facebook: Lite and the official one. Read the instructions described below to know the procedure to follow in each of them.
On Facebook Lite
The reduced version of the Facebook app allows you to know the list of followers in a few steps, the process is a bit tedious compared to the official application of the platform. However, most users prefer it due to its advantages. So, if this is your case, you just have to follow the procedure:
Open the app already installed on your cell phone and log into your Facebook account.
Click on the icon with the three horizontal bars.
Scroll to the bottom and select " Settings."
Look in the list of options " Access your information."
Now you must press " People / pages you follow and followers ".
This will open a window with two options, select " Followers ".
You will advance to a new window where your list of followers will be displayed. If none appear, it means that no one is following you.
On Facebook App
The steps to follow in this case are simpler, since the appearance of this app is similar to the desktop version. See the directions below.
Login to your Facebook account.
Click on the icon of the three horizontal bars in the upper right corner.
Select your profile picture.
By doing so you will be taken to your wall, now you will have to go down and click on "See your information ".
This will open a new window in which all your information will be shown. Including followers, click on this option and you will see who follows you.
Note : If this button does not appear, you may not have a follower on your Facebook account.
Difference between followers and friends
Although it could be said that the friend requests you accept automatically become your followers, since they can view your content, both titles differ from each other.
This is because, those requests that you decide to deny (but do not block) occupy the place of followers, being able to view your content even if they are not on your friends list. It should be clarified that the latter is possible only if your account settings allow it, that is, if the publications are public.
However, it is something that you can change at any time, if you wish, preventing those who do not agree to view personal information on your wall or any publication you make.
Deactivate "Followers" function
In case you want to disable the possibility that other users can follow you, the steps to follow are very simple. This will protect your information and, unless you reverse the process or indicate otherwise in the exceptions, no person outside your friends list will be able to view your content. Learn how to do it, with these steps:
Click on the arrow pointing down to display the options menu.
Select " Settings and privacy."
Note : In the application you can access by clicking on the three horizontal bars and selecting the option indicated above.
Select " Settings " in the next section.
Slide the left side menu until you find " Public Publications " and click on it.
Choose the drop-down menu in the " Who can follow you " section and select " Friends."
When you finish everything will be ready. No person outside of your friends list will be able to follow you. It should be mentioned that this is a totally reversible process. In case you want any user on Facebook to follow you, you just have to repeat the process and select the opposite option in the last step.