Social media
Featured fan on Facebook: what it means, how to be one and have the badge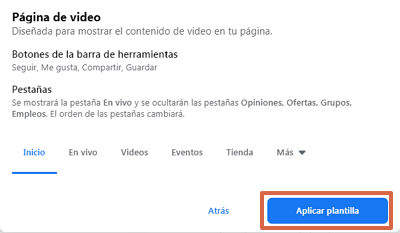 If you have earned a Featured Fan badge on Facebook, it means that you are one of the followers who have the most interaction with the Fanpage. So, you can get it by watching the videos, commenting on the posts, reacting and sharing the content. This is represented with a diamond next to the name of those who receive this recognition. Additionally, there are many interesting details to know about this symbol.
For starters, the Featured Fan Diamond has caught the attention of users due to the various benefits they can gain by becoming one of them. What not many people know is that the page can also benefit from the use of this feature. Therefore, in this text you will learn about the characteristics of the badge and its benefits for fans or administrators of a Fanpage, along with an explanation of how to activate or deactivate the badges.
How to become a Featured Fan
The only way to get a Featured Fan Badge is to interact a lot with a page that interests you. In general, it is recommended to watch the videos, "like" or react in any other way to the posts, make comments and share the content with other people. But, additionally certain important conditions must be met.
First of all, you should know that only pages with more than 28 days old and with a number of followers greater than 10,000, can award Outstanding Fan badges. Taking this data into account, it only remains to interact constantly and wait.
The Featured Fan Badge is earned for consistency and loyalty. Therefore, if you have just followed a fanpage, don't think that you will receive this badge from one day to the next, as this distinction is awarded to those users who actively follow the page for a considerable period of time. However, there are some requirements that you must meet in order to be more likely to be awarded the Featured Fan Badge. These are:
Follow the page for a considerable period of time (we are talking about months and years).
Comment regularly on content uploaded by the content creators of the fanpage.
Share and react to posts uploaded by the content creators of the fanpage.
View from your wall and from the profile of the fanpage itself, the content that is uploaded to the page on a regular basis.
If you meet these requirements, you have a greater chance that the administrators of a fanpage will see your name in their community and decide to award you the coveted Featured Fan Badge.
In addition, if you receive it, Facebook will send you a notification telling you that you have received the featured fan badge, so you must grant permission to accept it and have it displayed next to your name when you participate in the fanpage.
What Happens When You Are a Featured Fan
Once you get the Featured Fan Badge on Facebook, certain changes occur that you need to consider. In case you have discomfort with any of them, it is important to know that you can accept or reject this recognition at the moment in which Facebook grants it to you.
Every time you interact on the page, you will see a diamond symbol near your name. So other users will recognize you as a prominent Fan. Likewise, you will be in the " Community " tab with the same symbol.
However, none of this will happen if you decide not to display the badge. In addition, it will stop showing if you lose your position as featured, for any of the reasons explained in the following heading.
How to lose the badge
The Facebook algorithm chooses a list of Featured Fans based on their activity in the community. However, administrators can remove the badge of some users individually, as they deem appropriate, or disable the feature, removing all equally.
It is also the administrators who decide whether or not to activate this award system on their page. Some even prefer to have it permanently disabled. Likewise, there are teams that only enable it for special events.
It should be noted that the list of fans is updated weekly, the date on which the badge can be automatically removed from your profile due to inactivity. Therefore, if you want to keep this recognition, you must be constant in your interaction with the publications.
What pages award this badge?
While it is true that many pages have access to grant outstanding fan insanity to their followers, the truth is that Facebook has rules to determine which fanpages can grant this commemoration to its users. In this sense, the platform offers this function to those sites with more than 10,000 followers and at least 28 days old.
In the same way, it is necessary to know that the platform itself can automatically deactivate the featured fan badge, since Facebook monitors which users continue to be active on a regular basis. Thus, those users who are prominent fans and no longer show interest in the content of the pages, are unsubscribed as a featured fan and give the fanpage administrators the opportunity to grant this honorific to other users.
Badge benefits

The Featured Fans feature on Facebook has several benefits that can be attributed to both followers and administrators. In this section you will find the different benefits involved in Featured Fans badges for both parties.
For the users
By earning a Featured Fan Badge, your name appears in a post where the page typically thanks users for their continued engagement and support. Although this is considered a symbolic prize, some administrators also offer exclusive events for this group of followers, which can be awards, special raffles, discounts, among others.
Another positive aspect of obtaining the badge for users is that they are recognized as important members within the community. The symbol appears next to their name every time they interact on the page where they have gained recognition. Sometimes it even happens that prominent fans have a certain influence on the other followers of the page.
For administrators
Although not many people know about this, Featured Fan Badges are useful to Fanpage administrators. Since your goal is to increase activity within the page, it is very advantageous to know the people who enjoy your posts the most.
In this way, it is possible to create content focused on reaching a specific audience or even (for those who use these methods) develop advertising strategies aimed at these people. In the next section, you will find an explanation of how to activate the featured fans function and enjoy its benefits.
Manage Featured Fans
It is important to remember that to activate Featured Fan badges on your Facebook Fanpage, you must have more than 10,000 followers and 28 days old. Taking this information into account, you can enable the function by entering your page settings and looking for the option " Facebook Badges ", where you can activate them.

On the other hand, the list of Featured Fans appears in the " Community " tab . To remove the recognition of a user, you simply have to access this section, click on the three dots next to the name and select " Remove featured fan badge ".
I can't activate the badges
If you cannot activate the badges it can be for two different reasons, one of them is that you do not meet the requirements in terms of the number of followers or days of activity. The other reason is that this feature was originally created for video creators, so you need to apply a template.
The first does not have an immediate solution, as it is a matter of obtaining the necessary number of followers and complying with the minimum days of activity. However, you can change your template to a video one, following these steps:
Go to the " Settings " of your page.
Click on the option " Templates and tabs " to enter.
In the section " Current template " you must press " Edit ".
Select " Video Page."
Press the " Apply template " button.
Once this is done, if your page meets the rest of the requirements, you will be able to find the option for " Facebook Badges " next to " Videos " in your settings.
Facebook is a tool with a lot of potential in different aspects, the Featured Fans function has served as an excellent incentive for users to interact more with the platform. At the same time, it provides important information to administrators, seeking greater growth in their community. It is very easy to activate it as a page and as a user it is a matter of interacting.