Social media
Facebook: what is it, what is it for and how does the largest social network work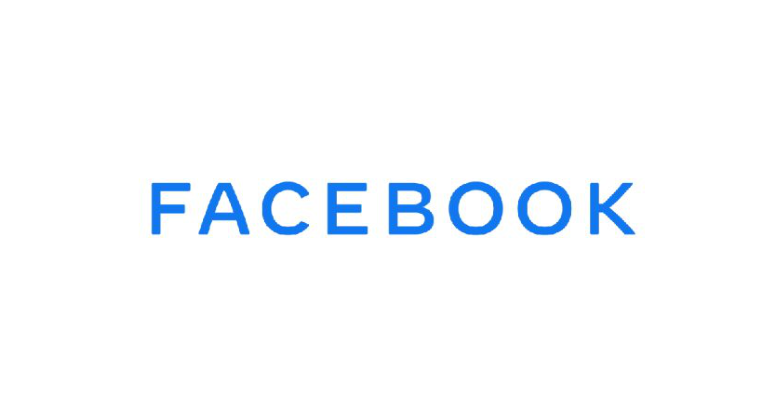 Facebook is a social network that is responsible for offering services for networks and social media, online. It was created by Mark Zuckerberg, in conjunction with another group of colleagues from Harvard University. Its main headquarters are in Menlo Park, California, in the United States.
Facebook
Official Web site
https://www.facebook.com
Category
Social media
Developer
Facebook, Inc.
Creator
Mark Zuckerberg and others.
Launch
February 4, 2004
Platforms
Web, Android, iOS
See guides about this service
Facebook is a digital platform that allows the interaction of millions of people in real time, through a series of programmed actions such as likes, comments, messages, shares and stories. According to data updated to December 2019, Facebook has around 2.5 billion active users.
What is it for?
Facebook is used to share multimedia content that is of interest to the user. In the same way, it allows to connect people around the world so that they can keep in touch as time passes.
It is used by small and large companies, to contact their audience more directly, generating greater interaction and better communication.
How does it work?
The operation of Facebook is based on a digital platform in which the first step to become a user is to register. It is a quick and easy process, in which only a few essential aspects are asked from the person, such as the contact email, gender, name and age. Likewise, you must provide a security password to access the profile, after creating the account.
The next step is to configure the profile and start looking for friends, to do so simply the user must type the name of the other person in the search bar and press accept.
The platform will show a list of people who match what you have written, you just have to click on "add my friends" and wait while the other user accepts the invitation.
Through the profile on Facebook, the user can share content of interest, such as images or videos, those who coincide as friends will be able to see the chronology or publications of their contacts at the top of the page.
This social network also has an instant messaging service, which allows you to make audio or video calls to any of the people on your friends list. In addition, the user can join groups or pages whose content is attractive or designed for their tastes and interests, these can be public, private (it will need approval from the administrator) and secret (you can only find it if the administrator invites you) even, its content is private to the rest of the community.
Features and services
Among the main characteristics of Facebook we can mention that it is one of the most used social networks today, in addition to having a fairly simple and easy-to-use graphical interface or appearance.
Although there are others such as privacy controls for applications, since there are many applications that can be accessed through Facebook, the platform allows users to modify permissions and access to information, for greater privacy.
Because Facebook is a platform that is divided into different areas, offering multiple services is another of its characteristics, among these services we can mention:
Facebook live : This incredible Facebook service allows users to share content in real time. So they can respond, listen to opinions, and study public reactions to determine the success of the broadcast.
To inform followers about what is happening, Facebook sends notifications, so that they can tune in to the live while it is broadcast.
Facebook Inbox / Messenger: It is the official Facebook application to send messages, it works by downloading it as an app to mobile devices or directly to the computer, in its desktop version.
Through this service you can send multimedia content, such as images, videos, audio notes, documents, and you can even make audio and video calls.
Facebook Ads: This tool allows businessmen and entrepreneurs to create and schedule ads on the network, based on market segmentation prior to carrying out the campaign. This allows to publicize the services of the company or the new line of products.
It basically consists of hiring the Facebook ad service to obtain a greater reach and reach the target audience more quickly and efficiently.
There are a number of advantages of Facebook, which make it one of the most powerful digital tools, among these are:
Free to use: There is no need to pay for membership or additional costs for using Facebook or its basic tools. This allows users to access important information that is of interest to them, without the need to invest money.
Connection from different parts of the world: Except for the time difference, there is no limit to communicate from anywhere in the world. This is of great interest to those who use the platform, since it allows you to connect with family, friends and even companies for possible job offers.
Great tool for SMEs: Through the use of Facebook, small and medium businesses can connect more effectively with their target audience, allowing this, brand loyalty, an increase in sales and potential followers for the company, not to mention that the Investment costs in advertising are minimal compared to conventional media.
However, like any social network, the disadvantages in Facebook could not be absent, some of them are:
Low privacy: By accepting others as friends, privacy becomes difficult to preserve, because they have access to your profile and all your content.
It can be addictive: Although it seems strange, the use of Facebook can become addictive and lead to long-term health problems, such as insomnia, vision problems and tendinitis (a condition in the finger caused by excessive use in the same position).
It can be used for bullying: Victims of bullying are prone to being attacked virtually, through different social networks, including Facebook.
Alternatives
For those who want to know social networks other than Facebook, there are some alternatives that they can take into account:
Twitter: It is a microblogging social network (small messages) that, like Facebook, allows users to share multimedia content in the form of images or videos, as well as links or information in the form of headlines.
The real difference between both networks is the amount of text they allow for each publication, while Facebook allows you to write long texts, Twitter limits it to only 280 characters for each post. To make use of this network you only need to register and "follow" other pages of interest so that your information can appear in the start chronology.
Instagram: Although both networks belong to the same platform, Instagram has a more visual interface, compared to Facebook. The content of this is limited only to images or videos that are uploaded to the user's profile. In the same way, a type of special publication that has a short duration (24 hours) can be used as " Instagram stories ".
In addition, this social network has a special application called "IGTV" (Instagram TV) that allows verified accounts or those with great popularity to create vertical videos of between 10 and 60 minutes, a fairly long period of time compared to Instagram. original.
Similarly, Instagram allows you to broadcast live, showing followers, content in real time that disappears when the broadcast ends, unless the user decides to share it in their story.
Pinterest: Like Instagram, this is a visual aspect network, whose main function is to offer, to all its users, "Pins" based on the behavior or the specifications made during the account registration.
The pins are saved in personalized boards of each profile, allowing other users to share them and mention other friends, using "@ …" to do so. Also, it allows file uploads. This is a good option for those seeking inspiration or wanting to get away from the invasive aspect of Facebook.
Facebook Lite
Facebook Lite is a smaller version of Facebook, which requires less data usage and works on different types of connection. It was initially created for the Asian and African markets, where the bandwidth is not very smooth and the phones are mostly low-end.
This presentation has the same functions as the full version, with the difference that it is downloaded and installed faster, allowing content loading to be much faster.
It should be mentioned that it takes up less space in the internal memory of the device and also has the Messenger Lite service, which, like the original app, allows the sending and receiving of messages, calls and video calls.
Story
Facebook was created by Mark Zuckerberg, when he was just a student at Harvard University, and who, together with other fellow students, managed to develop the idea of ​​a website where the information of all students was collected.
At first, this idea was thought of and limited only to Harvard students, however, with the passage of time they expanded it to other higher-level institutions, such as Stanford University and the Ivy League. Eventually, it spread to high school students.
What few know in the history of Facebook is that this social network began under the name of " Facemash ", but only lasted a few hours, as Zuckerberg was accused of plagiarizing confidential information from the private archives of the university and brought before The authorities of the institution, after this event, Mark decided to leave the university and create what is now known as one of the largest digital communication industries in the world.
Currently, this social network is among the first places on the list, thanks to its versatility and functionality. Allowing individuals, companies, public figures, celebrities and entertainment personalities, among others, to connect and stay connected from anywhere in the world.