Social media
Facebook Live: what it is, how to use it and recommendations to be successful in your broadcasts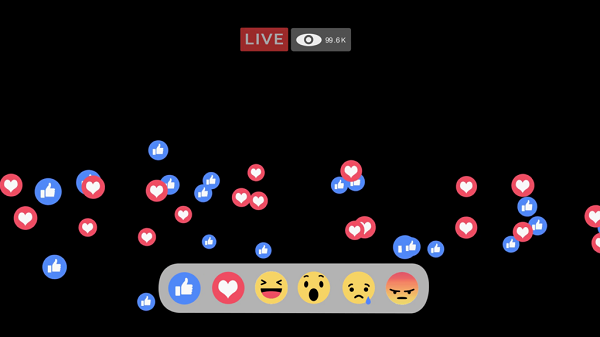 Facebook Live is the live streaming tool implemented by Facebook in 2016 as an alternative to its competitor Periscope, on Twitter. This function allows you to broadcast from your personal profile or Fanpage, to discuss different types of topics with the connected public. It can be used from the mobile (Android or iOS) and the PC for free, resulting in an excellent alternative to connect with the community directly and answer questions or comments.
That is why its use is very popular within the well-known social network. However, if you are just starting out and you have doubts about how to use Facebook Live, the following post explains how to do it, both from your cell phone and on your computer. In addition to this, you will find some useful tips or tips to get the most out of this incredible digital tool. Read on to know everything about this topic.
How to use
Facebook Live is a versatile tool that adapts to the screen of the mobile, tablet or computer, without problems. Now, the way to access the platform is a little different based on each device. Learn how to use it below.
On the cell phone
To use Facebook Live on your cell phone, the first thing you will have to do is download Facebook to your Smartphone. Whether you use Android or iOS, the app can be downloaded for free and at no cost fromGoogle Play andApp Store, respectively. Once you have the application on your cell phone, you must follow the steps mentioned below to start broadcasting live: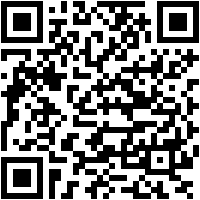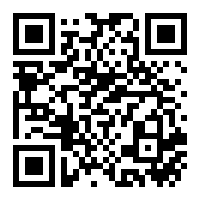 Facebook
Developer:
Facebook, Inc.
Open the app on your mobile and log into your account.
Click on the " Live " button, located in the status update section of your Facebook profile.
Grants the necessary permissions to use the device's camera and microphone.
Wait while the necessary configuration for your Live is done.
Hit " Start Live Video " when you're ready to broadcast.

Note : You can add your location, change the privacy, add a description to your broadcast to explain what it is about, invite other people to your Live and even tag who you want to appear.

Please wait while streaming starts. When this happens you will see the red " LIVE " icon in the upper left corner of the mobile screen.
Note : Please note that as soon as you start streaming, this will appear as a notification or alert for all of your Facebook contacts. In this way, those who wish can become viewers and enjoy your content. On the other hand, if you want to know how long you've been live, click on the red button and the timer will appear.
Once you finish transmitting, click on " Finish ".
A window will open in which you will be able to share the video of the broadcast or delete it, if you prefer. Choose the option you want and that's it.
Note : When you broadcast from a business page or profile, Facebook will give you the option to choose whether you want it to be a post or a story. By choosing the latter, the broadcast will not be able to be viewed again once it ends.
It's that simple to use Facebook Live from your Smartphone. It is worth mentioning that the process to follow also applies to the Lite version of the application, which you can download for free for Android from thePlay Store, it is not available for iOS users. However, the functions within it are limited, compared to the full version.
On the other hand, it is important to clarify that you have a maximum time of 90 minutes (1 hour and a half) for your transmission. So the longer it is, the more likely you are to reach a significant number of viewers. Now, to achieve this it is important that you maintain a good interaction with the public while doing your Live, responding to their comments and concerns.
Which are shown in reverse chronological order at the bottom of the screen, that is, from the oldest (the top) to the most recent (the bottom of the list). In this way you will prevent them from getting bored and abandoning the "Live". Other details, such as the number of viewers and the elapsed time, are displayed in the upper left corner of the screen.
In the computer
If you prefer to use a larger screen with a better resolution to carry out your live broadcasts from Facebook, you can do it on the computer without problems. To do this, you must access your account within the platform and follow the steps described below:
Click on " Live Video " in the update section of your status in the Facebook home window.
The platform will welcome you to "Live Producer", an improved version of Facebook Live, with a simple interface and better access to tools. Press " Next " to advance.
Select the transmission medium of Live.
Press " Close ".
The broadcast window will appear, with a series of options in the left pane. Click on the one that corresponds to your case.
Note : As in the cell phone, in the Facebook live transmissions from the computer, you also have a series of options, such as giving the Live a title and changing the privacy settings. On the other hand, you are allowed to comment during the broadcast, tag friends, add location and even react, using Live Producer tools.

Click " Cast " when you're ready.
Note : At the bottom you have several buttons or options to use during your transmission. These include " Surveys " and " Questions, " which will help you get answers based on a list of options or ask direct questions, respectively.
When you're done, click " End Live Video."
Press " Finish " once more in the pop-up window that will appear.
You will now see a list of options, accompanied by a satisfaction survey that you can skip if you want. Among the alternatives you will be able to see the publication of your Live, delete it and continue to the Facebook feed, shorten the video or create a clip from your "Live".
In this way you will get live broadcasts from your personal or business profile on Facebook. It is worth mentioning that, for the latter, there are some additional options that you must complete before starting. These include audience type, broadcast settings (audio and video), and more.
Recommendations for success
Now that you know how to use Facebook Live on any of your devices, it is time to know certain tricks or recommendations that will be useful to be successful in your transmissions. Learn wha
they are below.
Prepare the topic in advance : Being prepared for your broadcast is important, so it is recommended that you plan the topic to be discussed. In this way you can be prepared for any questions or comments that viewers may present.
Make a transmission in private : Change the privacy settings to "Just Me", this will allow you to verify the audio and image quality. With this, you can evaluate if the room you are in has good lighting and is quiet enough for Live. This way you will be sure that there will be no interruptions, annoying noises or that your face or elements to be used will be seen clearly.
Say who you are: Please note that there may be no viewers at the time you start streaming. So it is recommended that you present yourself on more than one occasion during the Live, in this way the people who join later will know who you are or what you do.
Be spontaneous: The fun part about live broadcasting is that you can be yourself. Do not try to be too rigid or stick to a plan too much, it is better to be spontaneous and generate more interaction with the public. It is the moments that arise unexpectedly or the unexpected reactions that make a Live remain in the memory of the spectators.
Keep the talk entertaining: Give the audience the opportunity to discuss entertaining, funny or relevant topics. Do not focus on a single point because you will easily bore them and they will abandon your broadcast. By being visually appealing and allowing an active chat, you are more likely to stick around to the end and thus be successful.
Invite them to "like" and share the video: Nothing better than the help of those who saw your Facebook Live to achieve the results you want. Ask your viewers to comment, like and share the video from your biography so that it reaches the maximum possible number of users on the network.
Don't forget to reply: During a broadcast with many viewers it is difficult to reply to all the comments. However, do your best and interact with your audience, remember that no one likes to feel ignored. Call them by name and answer as many questions as you can.
Your transmission must last: With a minimum of 10 minutes of live transmission you will have the opportunity to reach a considerable number of viewers. Keep this time limit for each of your transmissions, remember that as this progresses, your video is positioned in the news of your friends list and thus increases the possibility that others will see it.
Invite them to subscribe to notifications: This strategy will help your audience receive an alert every time you are broadcasting. It is a way to retain viewers, in the same way, you can invite them to your Facebook page or URL of your website and thus get new subscribers or new sales on your products.
Say goodbye and say thank you: The best way to make a good impression is to say goodbye and thank the viewers for their presence and participation in Live. In this way you will let them know how important they were for your broadcast and invite them to your next "Live".
Add a link: When everything is ready and the video has been published, edit the description and add a link that allows you to bring traffic to your Facebook profile, where they can enjoy all your broadcasts. In the same way, you can direct them to other social networks or even your website.
Be original: Don't try to pretend you're not or imitate live broadcasts from other channels. This, far from helping you, could damage your reputation on the platform and scare away your followers.
Evaluate the statistics
In addition to all the previous tips, a good way to improve your broadcasts is to study their metrics and change what is necessary. Keep in mind that Facebook gives you many useful tools or alternatives to keep growing. In this sense, to know how your Live went, you can make use of some advantages, depending on the type of video.
Analyze viewing minutes.
Analyze unique viewers.
10 second reproductions.
Average completion percentage.
Greater number of visitors.
Greater number of live spectators.
Reaction figures, comments and times the video was shared.
It is worth mentioning that all these figures and statistics are shown in the " Statistics " section of your business profile. That is, they will be available as long as your broadcasts are from your Fanpage.
As you could see, using Facebook Live is very simple and offers a great advantage in terms of interaction or communication with the public. So if you decide to participate and create your own broadcast, don't forget the tips mentioned above.