Social media
Facebook Lite: what it is, what it is for and how to download it on iOS and Android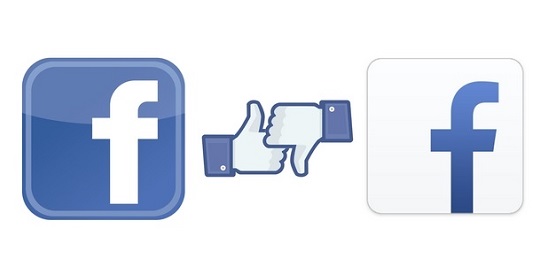 Facebook Lite is a version of Facebook that consumes less data and little storage space thanks to its minimalist and simple interface. Unlike the official app, you can save more space on your memory card because it has a simple design that covers the essentials of Facebook: upload photos, publish, share and comment. If you don't have enough memory on your phone, this is a good option to keep using the social network.
In view of this, in this post you will see what Facebook Lite is, what it is for, its characteristics and how you can download it on your Android or iOS phone. Additionally, it will explain what are its most outstanding advantages and what are the notorious disadvantages when using the app. In this way you will have more knowledge and will be able to evaluate whether or not it is really convenient to download Facebook Lite on your Smartphone.
Function
Facebook Lite is used to access the social network without having to occupy too much internal memory of the phone. In fact, if you have a low-end phone, it is recommended to download this social network in order to have more free space and avoid saturation of the device. In other words, it is an app that works as an "all in one", since it has all the official Facebook options and it is totally optional to download your own messaging.
It is an excellent option in case you only want to review the publications at the beginning, comment and upload some photos. Now, if you are more interactive on Facebook and you like live broadcasts, making stories, reviewing photo albums, then it is recommended that you use the official app to have a better experience.
Characteristics
This application has had great improvements in its latest updates to offer a better user experience. Therefore, among the features of Facebook Lite we can mention:
Works on most Android cell phones.
It is designed to be used in low-end phones, which do not have enough storage space.
It has quick installation.
It has its own messaging called " Messenger Lite ", which also occupies a small space in the memory of your phone.
It consumes little browsing data.
It has an attractive design, easy to use and simple.
How to download it to the phone
The procedure to download Facebook Lite on your Android or iOS Smartphone is extremely fast. You will only have to have the email and password of your account and follow the steps that will be explained below:
Download the Facebook Lite app. If you have Android, use thislink. Now, if you have an iOS device, this is thelink you should use. It should be mentioned that Facebook Lite for iOS is available only in some regions.

Enter your email and password to press " Login ".
Start browsing within the app.
Differences between Facebook Lite and Facebook
There are several differences that you must take into account to choose the application that best suits your Smartphone. Therefore, in this list you will find how Facebook Lite and Facebook differ :
Storage weight. The official Facebook app requires a lot of internal memory to function properly, while the Facebook Lite version only occupies 1.6 MB of memory.
Facebook Lite has all the tools in a single application, on the other hand if you use the Facebook app you will have to download Messenger to be able to send and receive messages.
In Facebook Lite the videos do not play automatically as in the official version. By consuming less data, this option is disabled both in the videos of the "Home" on Facebook and in stories.
The official version of Facebook loads the multimedia content you see faster. For its part, Facebook Lite uses more loading time, so you will have to be patient to watch large videos.
Facebook Lite does not notify the messages you have received. On the other hand, if you have previously downloaded Messenger on your Smartphone, Facebook will send you the notification in the form of a bubble.
Advantage
In this section, all the advantages of Facebook Lite on your smart device will be mentioned , in case you download the app directly from its Official Store:
It is extremely light. It occupies only 1.6 MB. If you use the official application, it will occupy about 60 MB of your internal memory.
Easy to install.
It does not consume hardware resources.
The content will load in the shortest possible time and will not use much browsing data.
You can upload photos and videos more easily.
It has the " Dark Mode " version to save energy and prevent wear and tear.
Downloading Messenger Lite is totally optional. The app has an internal chat.
Design friendly and simple.
Higher performance due to low data consumption.
Disadvantages
At this point, it is also necessary to mention the disadvantages of downloading Facebook Lite on your Smartphone. In this way you will be able to make a better evaluation to corroborate if it is convenient to download the app:
In its messaging, Messenger Lite does not have all the multimedia options of the official app, such as sharing location, making a live broadcast, having access to extensions, among others.
Facebook and Messenger Lite do not notify you when you receive a message in the app. You will have to constantly log in to check if someone has written or replied.
The notifications of activities within the platform may take a while to update.
Stories are not shown in good quality, they take longer to load, and videos will not play automatically.
Facebook Lite is one of the most used applications in high and low-end Smartphones. Due to its many advantages, many users have chosen to download this app because it has several of the functions of the official platform but it has a simpler design with which you can navigate without any problem. You just have to study if the app meets your needs as a user according to the equipment you have.