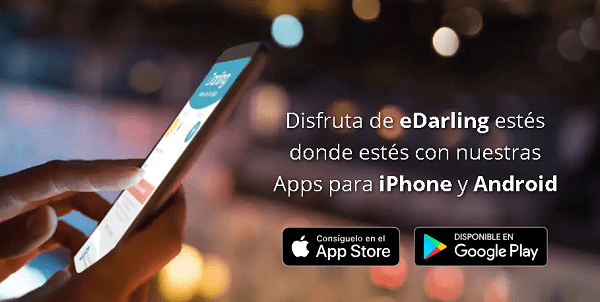 eDarling is an online matchmaking service (dating websites), founded in 2008 in Germany. Which quickly expanded to other parts of Europe and the world, serving as a guide for other countries. Its main objective is to establish stable love relationships and foster a lasting relationship, especially for people who are looking for something serious.
It is among the first places of dating sites in Europe, in addition, it is the most visited matchmaking website in Spain. Its main headquarters are in Berlin, Germany. Its service provider is affinitas GmbH and its main source of income is eHarmony and Rocket Internet GmbH, both of which are part of eDarling.
Characteristics
eDarling allows its users to find real love. However, it is important to make it clear that this is not a website to find couples for one night, on the contrary, it is very strict in that regard. Its platform was created under the idea of ​​forming stable and lasting relationships.
It is aimed at single men and women who are looking for a serious relationship. To do this, it implements the use of a socio-psychological method for the interaction between couples, this allows to detect and identify the profiles that are most similar in tastes, personalities and interests. In other words, eDarling uses a compatibility test to generate the perfect matches. Likewise, it offers a secure form of communication through the use of its platform.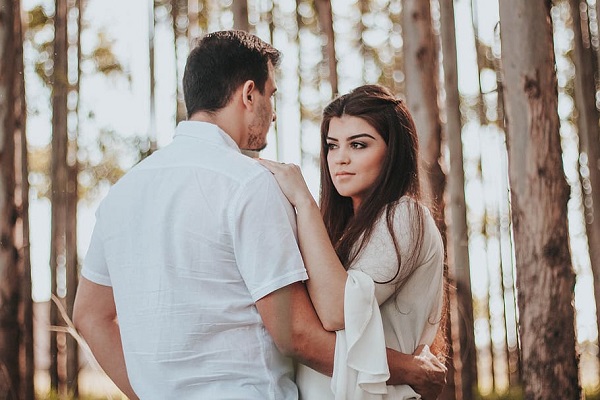 This website also has an additional function that exists only in Europe, it is about "getting to know each other". Through some simple steps that allow you to better understand that perfect candidate.
In order to be part of eDarling, you only need to register at eDarling.es. This registration is completely free, fast and easy to do. It is only required to identify the sex and specify what you are looking for (male or female). Once that information is completed, the next step is to register an email that you have access to and specify the access password.
The most outstanding feature of eDarling is the style and seriousness with which it pairs. It is not based on one night stands or "just hanging out", it is the ideal website for people looking to start a family. Allowing its Premium users to confirm the identity of who they like to avoid inconvenience and deception in the future.
Advantage
Protection filter: This site confirms the information provided by each user during the personality test, automatically eliminating any profile that shows inconsistencies or generates offensive content.
Identity verification: With the Premium version, users can compare the profile information with the real information of the person, this, through the service provided by the platform. Which verifies that the DNI matches the user data registered in eDarling.
More detailed profiles: Unlike other websites available for dating, in eDarling, the profiles are more complete and accurate in terms of the person's data.
Greater protection: The data of the users registered in eDarling are not disseminated publicly, which guarantees the protection of personal information of the different profiles.
Disadvantages
Somewhat high costs: Compared to other websites of the same nature, eDarling is one of the most expensive. Although their motto "for demanding singles" allows them to do this kind of thing.
Messaging platform a bit slow: It is a weak point that could be improved, however, it does not detract from the quality of the service they offer on the formality in relationships.
Very long duration for the test: It is a bit tedious for some users, answering the number of questions in the compatibility test for at least 30 minutes. However, the fact of wanting a real and stable partner makes up for this small but necessary task.
How does it work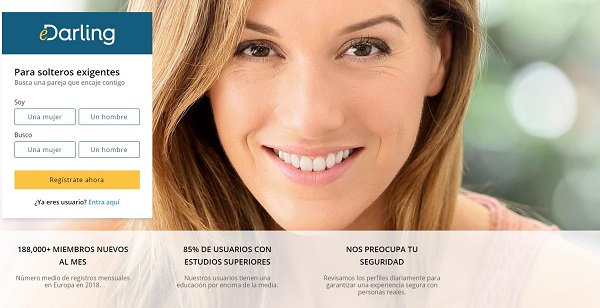 When you register and access the eDarling platform, it asks a series of important questions to determine the perfect match. Through a fairly comprehensive test, which includes questions ranging from the height of the ideal person to their religion. In this way, eDarling considerably reduces the number of people compatible with your requirements.
After completing the compatibility test, eDarling compares in its database, those profiles that fit the most, taking as a reference the answers obtained, and suggests the options available on the site. In the same way, it allows its users to search and select alternatives other than those offered.
To understand more simply, eDarling bases its operation on a series of simple but quick and effective steps, which allow the user to maximize the possibility of finding the ideal person, with whom they would like to spend the rest of their life. These steps are described below:
EDarling test
It is a questionnaire that collects information in three different categories, psychological, demographic, and personal tastes or preferences. Among the various questions that are answered are age, academic level, profession, location, ethnicity or religion, height, interests in a relationship, etc.
All these questions are made based on the user and what they are looking for in their perfect partner, for example, in the case of age, there are questions such as:
Mention your age.
How important is the similarity of your partner's age to you?
It is this test that allows the effectiveness and reputation of eDarling as a " website for demanding singles ", being the main choice of many when establishing a home.
Describe preferences
Upon completing the first step, the platform is in charge of applying to the candidates (as the case may be) who have shown a higher compatibility index with the individual in question. And this is where eDarling continues to do its job as a long-term relationship broker.
This is why it offers the possibility of choosing between "fixed couples" and "flexible couples", which differ from each other, thanks to the analysis of results. Which means that, not because "Juana" has a 90% compatibility, the user cannot choose "Verónica", who has a 75% compatibility.
Generate interaction on the platform
Although answering the questions during eDarling registration helps a lot to find a partner, the best way to obtain results is to generate activity on the platform.
This is why the site removes from the list of possible options for other singles, those users who do not generate interaction in 60 continuous days since, it considers that they have found another more efficient alternative or, for some unknown reason, do not wish to continue being part of the community.
The more active your profile is, the more likely you are to be on the list of available singles. For this reason, it is suggested to access the web at least 2 times a week.
Complete the profile 100%
In addition to having enough activity on the site, another good option to find a partner faster is to complete 100% of the profile information in eDarling, something that is logically attractive for people who want to start a home.
According to web statistics, profiles with complete information and a clear photograph generate greater interest in the other participants. Therefore, as a user, make sure you provide all the necessary information to find the love of your life.
Mobile app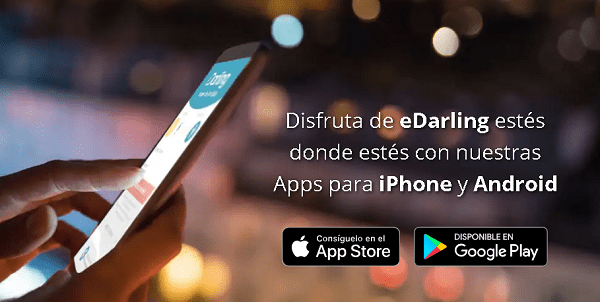 To improve the experience for all its users, eDarling offers the application for mobile devices on Android and iOS platforms.
Through the official eDarling app, people can access or register on the platform without any problem, wherever they are. This can be easily downloaded from the App Store or the Play Store, in the case of Android smartphones. Like the desktop version, new users must take the personality test from their mobile device.
Also, they can update or change their profile image, accessing the device gallery or selecting a photo from their Facebook account. The application offers several very useful functions, such as the "sending of smiles", useful to generate conversation with the person you like, in a pleasant and natural way.
In addition, it includes other functions such as: preferences, this allows you to keep the preferences of the ideal partner up to date. Likewise, the eDarling app allows you to know which person visited your profile and send or receive unlimited messages to as many users as you want.
For Android devices: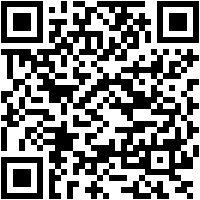 eDarling – for people looking for love
Developer:
Spark Networks Services GmbH
For iOS devices: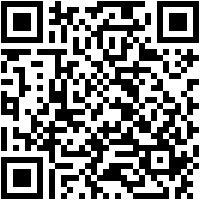 EDarling – Intelligent Dating
Developer:
Spark Networks Services GmbH
Reviews (2)
Like on other matchmaking sites, feedback doesn't take long. Within the different points of view, mention is made about the security that eDarling offers to all its users and the veracity of the information exposed in each profile.
Although, possibly, there are fake profiles (as in other similar sites), eDarling has a clear advantage that allows you to determine if the profile is true or not, of course, this option is only available for the Premium version of the web.
Making a clear summary of the opinions available about eDarling, it is observed that they are mostly positive. To get a better perspective on this, you can read a few, below:
Augusto, August 2019 : "I think eDarling is the best dating site one can find, I highly recommend it."
Juan, November 2019 : "Well, I paid for three months. So, from my experience, I can say that it DOES work, although there is a significant imbalance between the number of men and women. I received between 4 and 5 daily profiles and she between 15 and 20. "
Elena, January 2020: "At first I was a bit skeptical, it is not easy to risk doing this kind of thing at my age. But it helped me to meet the man who is currently my partner, the test really helped us both a lot and, currently, we have many plans for the future ".
María, January 2020: "eDarling is a completely safe and functional website, although there are things that could be improved, I highly recommend it to people who, like me, are looking for a serious relationship".
While there are a large number of opinions in favor, there are also some against:
Juan Diego, October 2019 : "I searched for a long time for different options to find my perfect partner, but I think that the investment I have to make in eDarling before meeting my ideal lady will leave me without money for the wedding."
Ernesto, February 2020: "I think the test is very long and they repeat many questions in different ways, although their reputation is quite good, I do not like having to spend so much time answering such a number of questions."
Plans and rates
This platform has two types of subscription, the free and the Premium. Clearly, the no-cost option is nice enough, but it is limited in certain respects. Quite the opposite of contracting the paid service, which offers access to multiple functions that allow you to make the most of each area of ​​eDarling.
Free version
In general, it is used to learn a little more about the platform and decide if it is what you need to find your ideal partner. This release offers a list of limited features, including:
Upload multimedia content (photos).
Send smiles.
Give "I like you".
Review the test results.
Receive suggestions from potential candidates.
Premium version
Unlike the previous one, this is a full version that includes all the functions of the site, unlimitedly. Its hiring or duration depends on the plan that the user decides at the time of subscribing. The options offered by the eDarling Premium option are the following:
More detailed results of the personality test.
Your profile is shown to other Premium Singles, as a candidate.
It shows you which users visit your profile.
Unlimited sending and receiving of messages.
It allows you to see the content of the suggested users.
You can see 20 additional profiles in the "discover other profiles" section.
You have full access to the Premium functions from the app.
Premium version prices
Each price varies according to the duration of the plan. In addition, based on the type of subscription, the options or possibilities within the platform, increase.
Premium Mini : It lasts for three months, at a cost of € 39.90 per month, for a total charge of € 120. Allows access to test results and unlimited communication options.
Classic Premium : With a cost of € 31.90 / month and a duration of 6 months. This standard version of the Premium plan grants access to unlimited communication functions, view of multimedia content from other profiles, confirmation of reading sent messages, view of visits to the profile.
Premium Comfort : It lasts for 12 months, it is the most complete version of the Premium versions. Its cost is € 22.90 per month, for a total value of € 274.8. It allows you to review the compatibility results, receive read receipts, unlimited contact with other singles, view who visits your profile and access to the content of other users.
Payments are made by using a credit card or PayPal account, previously verified, for the entire contracted plan. You can read more about it by following this link (https://www.edarling.es/precios )
Conclusions
EDarling offers clear advantages compared to other competing sites. Therefore, it could be summarized simply by saying that it is a safe, practical and easy-to-use matchmaking platform. Ideal for people looking to establish a serious relationship with the person who complements their life.