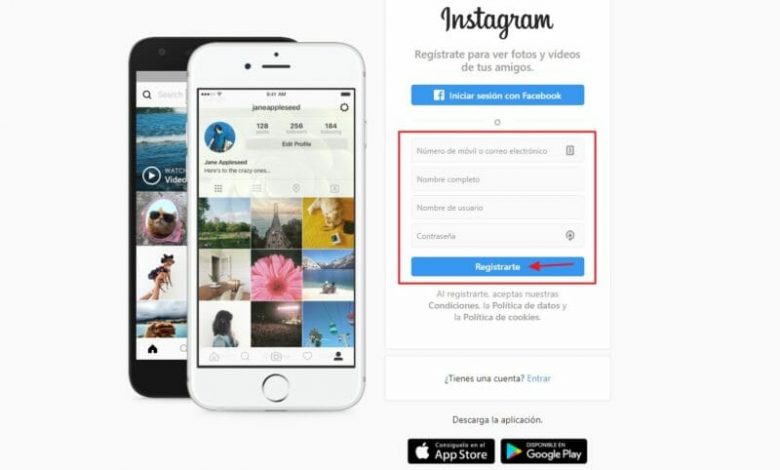 Instagram is a social network created to share photos and videos from a smartphone, however, it is not a simple application to publish multimedia content. Today, Instagram is a whole social platform where it is possible to post photos and videos with a wide variety of special effects, ephemeral content in the form of "stories" and the latest feature to publish long videos, IGTV. Launched in 2010, Instagram was acquired two years later by the giant Facebook.
According to specialized portals such as Statista.com, Instagram has more than 1,000 million registered users on its platform; This is, without a doubt, an impressive number that continues to grow day by day thanks to new users who are looking for a new way to share their photos, videos or the important moments of their life through stories. If you want to create an account on Instagram, here in InfoCuentas we will guide you step by step so that you can do it without any inconvenience. The service is mainly optimized for smartphones, however, you can also create an account from your computer.
Create an Instagram account from Android or iOS
Without a doubt, the Instagram mobile application is the most used when accessing its services. At the moment the publication of content can only be done from the application (also from the computer, but with some tricks); remember that Instagram is primarily intended for mobile users. Next, we will show you how to create an account on Instagram step by step, you only need an email address or your own and active phone number.
Note : You can quickly create your Instagram account by pressing the " Login with Facebook " button after downloading the application. In doing so, you must log in to Facebook, give Instagram permissions and then fill in the desired username and password. However, you can register an account with an email address or phone number by following the steps below.
Download the application : If you still do not have the application on your mobile, you can download it below.