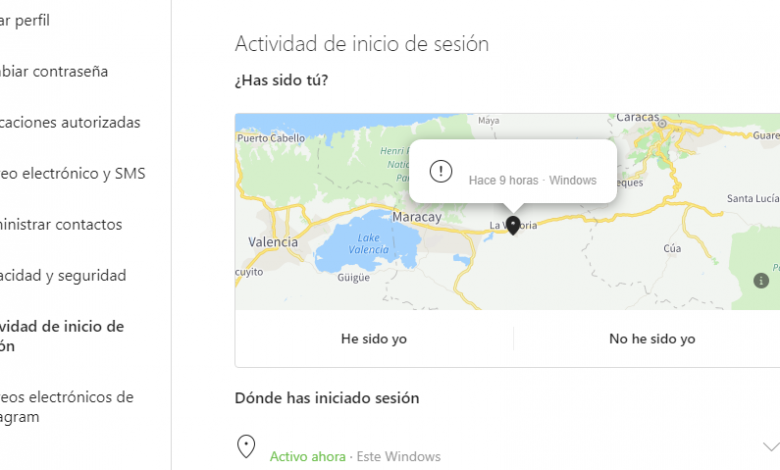 There are more and more news that are included in the social network Instagram, which is why users want to always stay connected ; they even log into their account through a friend's device when they don't have their own mobile. " I left my Instagram open on another cell phone " Does that phrase sound familiar to you? If it has happened to you, don't worry.
However, this can be a problem if we do not try to close the session properly, because although it is true that some friends respect the privacy of the other, the truth is that this does not happen in all cases. Therefore, it may happen that someone is entering your account without authorization.
Next, we will explain in a brief and simple way how to log out of Instagram on other devices.
Close Instagram sessions from the browser
Closing the active sessions of your Instagram account is very simple. You just have to log in to Instagram and follow the steps that we will indicate to log out of all the devices that have the session open with your account.
Login to https://www.instagram.com/session/login_activity/ to view your account activity. You can also access this section from your profile> Settings (gear next to "Edit Profile")> Login Activity.
As you can see, Instagram shows you the different places where you logged in. The next step will be to press the little arrow next to each direction from which the session was started.
Now press " Close Session ". When you do, you will be shown a message indicating that if you do not recognize the activity, you must change the password.

If you decide to change the password, click there, if you don't, just click OK and that's it. You will have already logged out of the other devices.
We recommend that as a security measure you change your password, in this way you will prevent an intruder from entering your account.
Close the Instagram sessions by changing the password
The best way to disconnect Instagram on other devices is by changing the password. By doing so, Instagram will ask the person who opened your Instagram without your permission for the new password; so if you change it, you will no longer be able to access your account.
To do this, go to https://www.instagram.com/accounts/password/change/ or follow these steps:
Log into your Instagram account from your mobile device.
Go to your profile.
When opening it, press the icon represented by three lines that is located in the upper right corner.
This will open a drop-down menu with different options. Click on the gear icon " Settings ", this will open your account settings.
Within the settings, press where it says " Password ".
There you must write your current password and also the new one. Make sure that the password is strong so that no one will find your password, for this it includes letters, numbers and characters.
Ready, this ends the process and you can be sure that the devices where you ever started your Instagram session will have been automatically closed.
It is a good habit to change your password from time to time, and this not only for Instagram, but for the rest of the social networks or accounts you have.
Another recommendation is that when you use another device to start an account, try to close your session before handing over the device to its owner.
Sign out of other active accounts on the device
The latest version of Instagram allows you to add accounts to the same device. Thanks to this you can switch from one account to another without having to log out. Therefore, if you have other people's Instagram accounts associated with your device, we can tell you that it is possible to close the session of other users. You just have to do the following:
Go to your profile.
Press click on the icon with three horizontal lines.
Now click on " Settings " (the gear icon).
Next, you must go to the bottom of the screen and press where it says " Close session of [username] ".
Choose whether or not to remember the login information
And finish by clicking on " Close Session ".
Now, if what you want is to log out remotely, you must perform the steps that we explained above.
Find out if someone wanted to enter your account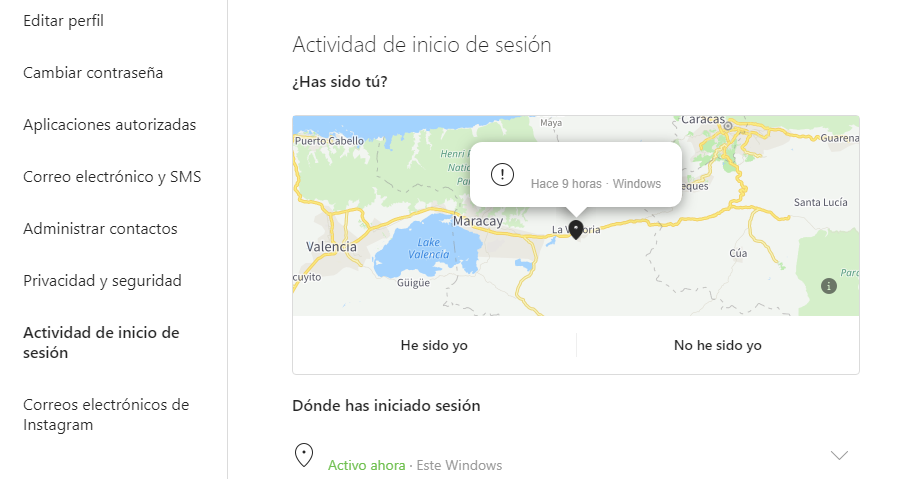 First, if someone has tried to enter your account from an unknown device, Instagram will immediately send you an alert message (as long as you have activated notifications on your cell phone, in the Settings section ► Applications and notifications ).
Of course, you can also find out on your own if you check your " Login Activity ". As we mentioned before, to get there you must go to your profile and then press the gear-shaped icon.
There you are shown the list of logins that have been made to your account. Verify that in all cases it was you, otherwise, if you see an unknown device, it is possible that someone unauthorized has entered your account.
If in your login activity you notice something strange, a login that you did not carry out, it is essential that you immediately change your password and log out of that device.
We also recommend that you activate two-step verification, as follows:
Open your profile.
Go to " Settings ".
In the pop-up window, press the " Privacy and Security " option .
Find where it says " Two-step authentication " and click on the link " Edit two-step authentication settings ".
There you will be shown two options:

Text message : you will receive a security code by text message each time you log in.
Authentication application: they will send you a code through the security application you have installed (only works on mobile devices).