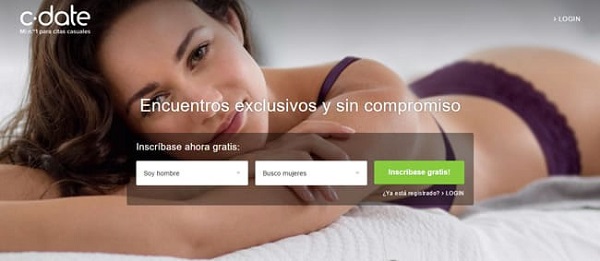 C-Date is an Internet dating website in charge of allowing you to have encounters or conversations with people close to your location. Its quality is that it focuses on having casual encounters, allowing those interested to meet each other and decide whether to go beyond a simple conversation, if they wish. The best of all is that you can save your identity under ananimity, and its download is available on both Android and iOS.
In general terms, C-Date is a web platform that allows you to meet people, chat with them and have appointments. You can decide whether to talk with people who are only looking for a casual encounter or something serious, therefore, it is possible to find different options of interest. In addition, you can have the number of appointments you want, it will only be a matter of both people agreeing. It is worth mentioning that this platform highly values ​​security and data protection.
Characteristics
C-Date has the property of allowing you to have all kinds of encounters with other people or find a partner. Despite being a centralized platform in going beyond a simple friendship, it will also be possible to do the latter, thanks to the possibility of being able to chat with any user of this web portal.
The main attraction of this platform is that you can be direct with reference to what you are really looking for, leaving aside the doubts about it. Thus, there will be different sections, where you will meet people who are looking for the same thing as you (chat, search for single people, try to have a serious relationship).
This website has a simple and not very modern interface, although it makes up for it with simplicity and ease when it comes to chatting with new people. Thus, you can quickly have contacts and visit other people's profiles with just one click on them.
Unlike many famous apps, C-Date asks its male users to pay to have contact or chat with women. This is something that can be an obstacle when it comes to meeting new people, although it is compensated by a vast number of options and a highly personalized service.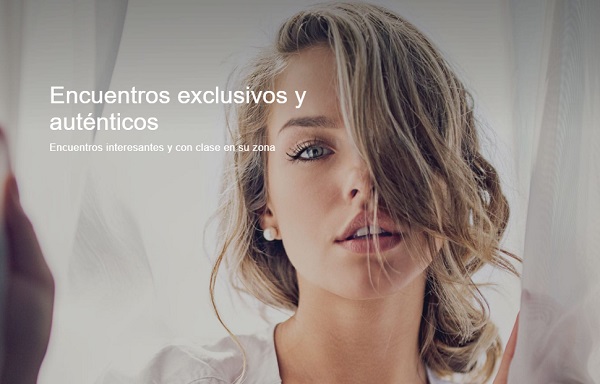 Another property of C-Date is that it has the possibility of registering almost immediately, having to provide basic contact information. After that, you can start using this platform, completing the personal profile that you would present to others.
In addition to all this, there are several advantages that C-Date has, such as:
Great gender balance: This platform has a stability between men and women of almost 50%. Thus, the number of women would be slightly higher, reaching 52%, so it is easy to find people with whom to talk and have a good time.
Large number of daily appointments: C-Date stands out for reaching a figure of more than 10 thousand appointments agreed daily. In this way, you can be part of this amount by having hundreds of thousands of people with whom you can talk daily and, thus, be able to arrange a meeting with them.
Ease and simplicity: You will be able to use this website almost instantly, thanks to its ease of registration. In addition, you will have the possibility of being able to use it without any difficulty, since it is designed for all types of users. Both experts and novices in the use of technology, will be able to use C-Date to chat and go out with all kinds of people.
Ability to customize your profile: You will be able to modify your profile and adapt it to your own personality. This will help other people know who you really are and, thus, avoid all kinds of possible misunderstandings or inconveniences that may occur in the future.
Accessible prices: Subscribing to the Premium plan is not expensive, as with other dating portals, so it would suit all types of people. In this way, you can purchase your monthly membership and start chatting with everyone almost instantly.
There are some disadvantages that this web portal has, which would be the following:
It is not free: If you are a man and you want to use this website, then you will have to pay the monthly subscription on a mandatory basis. On the other hand, if you are a woman, then you will acquire this plan immediately.
Lack of modern interface: The design of this website is not modern at all and has extremely outdated features. Therefore, if you want to have a novel alternative adapted to current technology, then C-Date might not be the main recommendation option.
Large number of inactive users: Many criticisms of this platform are based on the fact that there are thousands of inactive users, with whom you get to send messages and never respond. This is a big point against C-Date, which has done nothing to improve the experience of its entire community regarding this section.
Risk of information theft: Although this platform usually indicates that it has highly sophisticated encryption and security measures, there will always be a risk of some hacking to the platform that could put your integrity at risk. In addition, it must be remembered that financial data is almost always given that will be recorded in your profile, and can be used by another person.
How does it work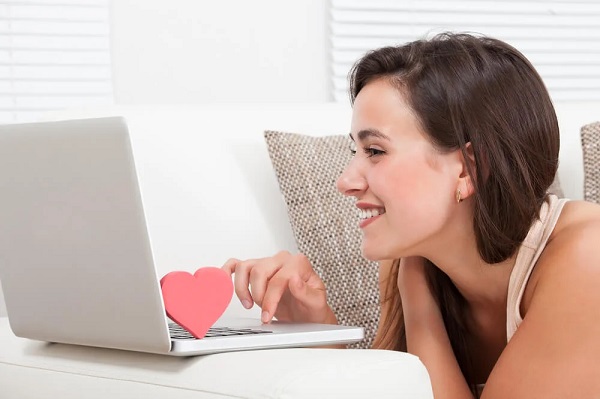 Once you register on the C-Date web portal, you will be able to make use of all the services that this platform offers you to be able to meet new people. Thus, you must choose the room or section that suits your needs to talk with people who are looking for the same thing as you.
On the other hand, if you are a man, you must pay the Premium monthly payment to have the possibility of talking with women. This is mandatory when you want to receive or send messages. Otherwise, you will have enough limitations and you will not be able to connect with any woman who has a C-Date profile.
Regarding how C-Date works, it can be said that it is something quite simple. You just have to create a profile, customize it and present yourself to the entire community of said platform. After this, you can talk to other people who are interested in you. In this way, you will have an extremely easy and comfortable alternative to dating.
If you verify a profile and find yourself interested in that person, you can send them a direct message to start a chat with them. In addition, you will have the added options section such as participating in games and direct flirtations.
Download the app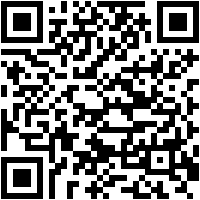 C-Date – Exclusive and Authentic Encounters
This platform has its own app, which can be downloaded directly to iOS and Android devices. In this way, you will be able to enjoy great privacy and immediate access to all kinds of chats that are generated within said application.
If you have an iOS device, you must have a version equal to or greater than 9.0 in order to download this app. Thus, you will only have to go to the Apple App Store to perform the respective download.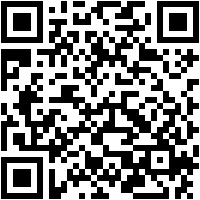 C-date – Dating with live chat
With regard to Android devices, you must have a version higher than 5.0 of this Operating System. Likewise, you can buy it in the Play Store and start using it almost immediately.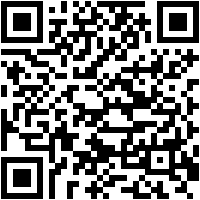 C-Date – Exclusive and Authentic Encounters
The appearance of the mobile versions of C-Date are quite similar to the desktop version, with various sections organized so that users can perform a wide variety of functions.
This app has the advantage of having a more modern design. In this way, it makes your messaging system be coupled to the most used services today. On the other hand, it has an interface similar to a social network, which generates great interest in it.
Plans and prices
This platform only has two different types of users. The first are users with a free subscription, who can use the website, although they will not be able to chat with anyone. This means that they will not be able to receive or send messages until they acquire what would be the Premium plan.
The Premium plan will allow you to send and receive messages, view complete profiles, access all the photos of a profile and be able to visit the erotic photos section of others. In addition, you can have unlimited access to the entire messaging service, being able to chat with people without any type of restriction.
There are three different types of subscription that would vary only in the monthly payment installments. On the one hand, the 3-month plan will cost 34.90 euros per month. If you want a cheaper alternative, you can choose the 6-month plan that will only cost 29.90 euros per month. Finally, you will find the plan for one year of subscription at a price of 19.90 euros per month, being the lowest cost option.
These would be the three available plans :
Classic Premium Plan : Cost of € 34.90 per month for a duration of 3 months.
Ideal Premium Plan : Cost of € 29.90 for 30 days of subscription for 6 months.
Secure Premium Plan : Cost of € 19.90 per month for a period of 12 months.
Reviews (2)
Like any other dating platform, C-Date has all kinds of opinions about its services. For this reason, both positive and negative reviews can be received, due to all the diversity that said web portal has.
Perhaps, this type of comments, allow you to know if this platform is recommended for you. With this, you will not be able to issue a verdict, but you can generate new hidden details of C-Date that are essential to know before starting to use it.
Regarding the most common positive comments that can be read, there is the possibility of meeting thousands of people instantly, being able to use this platform on all types of devices and being extremely comfortable to use on different occasions.
On the other hand, not all are positive comments, since there are several factors that C-Date is criticized for. Some of them are the inability to use it for free, the large number of inactive profiles that exist and the extremely outdated interface that is not entirely attractive.
Positive feedback
Carlos, January 2020: The application is extremely comfortable and has allowed me to meet all kinds of women. It really is an excellent tool for me to have all kinds of encounters and put taboos aside. I am extremely satisfied with its use, especially since it is a fairly simple platform to use.
Laura, November 2019: "I met my current partner through this platform. I never believed that meeting people online was my thing, but I have found it to be a much more comfortable and practical option when it comes to wanting to go out with new people. "
David, February 2020: "If you want to meet people without complications, then C-Date may be the main alternative to choose. I found the entire service to be of excellent quality, especially for its simplicity ".
Esteban, July 2019: "At first, I was skeptical of dating sites, but now I have very different opinions. While it is true that I had to invest some money in the platform, I have met excellent people thanks to it. ".
Negative opinions
Raúl, October 2019: "I have used C-Date for several months and I think that it is not very opportune if you want to cut unnecessary expenses. Perhaps many people consider that paying for a subscription is adequate to maintain a service or platform, although this web portal has not been of great quality for it ".
Cristian, March 2020: "Do not even think about signing up for free, they have charged me 119 fraudulently and without having contracted anything that was not free."
Conclusions
C-Date is an excellent alternative if you want to have a personalized platform to meet people who want the same thing as you. Thus, if you want to have a casual encounter or a serious relationship, you can find this type of person without any difficulty.
On the other hand, you will always be required to pay a monthly fee to enjoy the full service that C-Date offers. Therefore, it is a website recommended only for those who can make the payment of said subscription, without generating any inconvenience in this regard.
There may always be some drawbacks, such as the large number of inactive profiles or problems with its interface, but C-Date will always have positive aspects that make it one of the main alternatives today.