Social media
Best friends on Instagram: what are they, how to configure the list or see who added you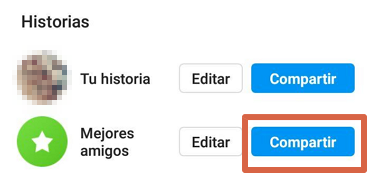 The list of best friends on Instagram is one of the most curious functions of this platform, as few users know what it is or how it works. This section was added to the photography social network at the end of 2018 and has been gaining popularity over time. However, what it is about and what is its objective is a question that many people ask themselves on a daily basis.
Well, this is a special function with which you can share content with an exclusive group of people. It could be said that it is like the "secret club" within Instagram, since it allows you to show stories only to users who are part of it. It can be created from the Instagram profile by following a series of simple steps. You will know everything about this topic, below.
What is it and how it works
The list of best friends on Instagram is a select group of people with whom you can share your stories within the platform, without someone else outside of it being able to see them. However, at the moment this feature is available only for Stories, that is, it does not work with DM or with traditional publications.
Its main objective is to provide users with greater privacy and the ability to share content with whoever they want. You can add your friends without them knowing, as this function does not send any kind of notification to other people.
In the same way, you can modify it at any time you want, adding or removing friends, since they will not find out when you do it either. To use it you just have to click on the " Best friends " button that will be displayed when you post your Storie on Instagram.
How to know who added you
Knowing who added you to their list of best friends is an option that is not visible in any button or option on Instagram. However, there is a way to find out, which does not require complicated steps or be the best hacker in the world.
On the contrary, to know if you belong to the list of best friends of any of your contacts, the clearest clue will be the stories section. Well, the people who include you on their list generate a green circle around their Storie. So, if you see a profile image with this characteristic, you will know that you belong to their group.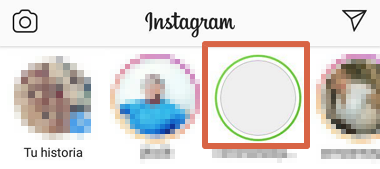 By clicking on the story in question, you will be able to see a green box in the upper right corner, with the phrase "Best friends ". This indicates that you are part of that person's select group.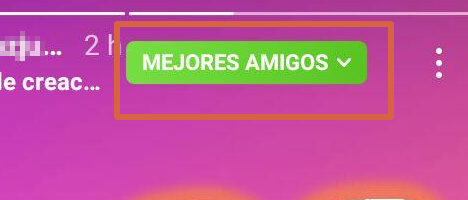 How to set it up
If you want to create your own list of best friends on Instagram, the process to follow is very simple. You can add as many accounts as you want. However, you must remember that this is a select group of people with whom you want to share "Private" content, so that no other of your followers will see it.
With this in mind, follow the steps below to set up your best friends list on Instagram :
Log in to your account.
Click on your profile image (Bottom right).
Click on the side menu icon (the three horizontal bars ).
Select " Best Friends."
Press " Start ".
Swipe on your follower list and hit " Add " every time you want to include someone.
Note : If you want to save time you can use the search engine to find your friends quickly.
If for any reason you add someone by mistake, you just have to press " Delete ". This will not issue any kind of alert or notification on the other profile.
Add who added you
Knowing that you are part of someone's group of best friends on Instagram, you probably want to give back to that action by adding them to your personal list. Well, this is something that you can easily do by following the steps mentioned above. This way you will have your list of best friends on Instagram.
Share stories with your best friends
Something that you must take into account when sharing your stories is that you must click on the star icon so that it is visible only to the people in the group that you created previously.

Although you can also press " Send to " and click " Share " in the option of "Best friends" in the next window.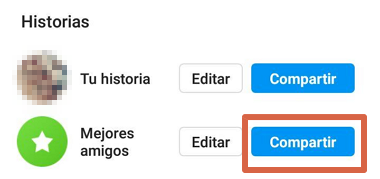 After this post, you will notice that activating the list of best friends on Instagram, configure it and see who added you, it will take a few minutes and it will be very simple. From now on you can create your secret group and share the exclusive content with the members of your choice.