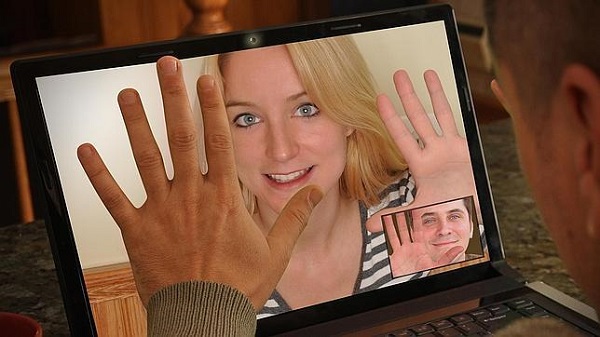 Badoo is a well-known dating site where users interact not only within your area or country, but you also have the possibility of interacting with other people from different places or countries in the world. Since its launch in 2006, 13 years ago, there are more than 418 million users in 190 countries. Since then, there are about 32 million registered users per year.
Badoo
Official Web site
https://www.badoo.com
Category
Internet dating
Developer
Badoo Trading Limited
Creator
Andrey Andreev
Launch
November 2006
Platforms
Web, Android, iOS
See guides about this service
A site that had its first steps thanks to Facebook, but since 2012, it has become completely independent. Unlike, for example, POF, a traditional dating site, Badoo has dropped this term and prefers to see itself as a social network with a strong emphasis on matchmaking.
Badoo not only allows two people to talk and get to know each other (the usual): from a computer or mobile you can see that Badoo does not work like other sites or applications to meet people. For example, there are two ways to meet in the " Encounters" and "People Around " sections . Let's see:
The Encounters : Badoo creates its own list of potentially compatible candidate profiles based on your interests. If someone is interested in your choice, give them love by clicking "Heart". Otherwise, press "X" and continue searching. By the way, there is no limit to the number of candidates you can contact, but you can only have one "meeting" at a time.
With the People Around function : you can view and select the profiles, only close to the person registered in your current location. For their part, most of them will focus on common interests. You can also decide to start a chat after contacting you or remove their profile from the list.
On the other hand, it is also true that Badoo attracts younger populations. Perhaps because it focuses on social media. The vast majority are young adults or teens in their twenties, who are often looking for a date that is not tied to commitments. This, in turn, is not an impediment for older people who are looking for a serious relationship, to take advantage of this opportunity.
What is it for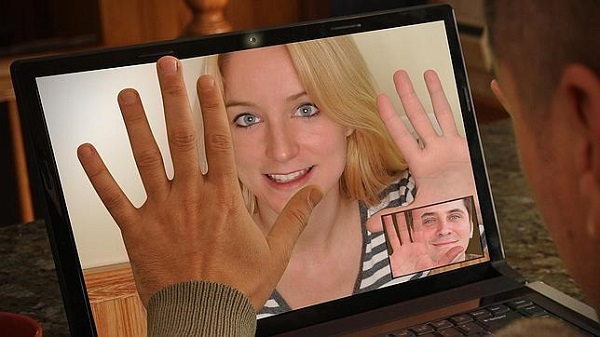 Badoo serves to help you meet people, and it is only your motivation that determines the level of your relationship, be it communication, making new friends or dating. Do not forget that the success of Badoo is due to Facebook, the first social network in the world. While it puts you in touch with people you already know, such as family, friends, people you have met at school, university or work, Badoo teaches you how to meet new people.
Another aspect that makes Badoo a revolutionary and innovative application is that it uses GPS to locate people in your city.
How does it work
After you have Badoo on your Smartphone, you must enter the platform after having previously registered, this is easy, fast and free (you can do it by doingclick here ). Now, to use Badoo you must know the following:
Access Badoo : Whether it's an Android, iOS or your computer's web browser, you can simply click on the option to create an account or sign in through your Facebook profile.
From there, you can make your Badoo profile by entering your basic information, upload some photos, synchronize your profiles with other social networks such as Facebook and Instagram and start meeting people. Once you're done with it, it's worth understanding how Badoo works . Here is a summary of some functions of this social network:
The Appointments : from here, the profiles are displayed according to your search criteria, so you don't have to search for them yourself. It allows you to browse different profiles by criteria, giving it "I like" or "I don't like it". If there is a match between you and this person, you will be notified and a new chat will open.
Find out if there are people nearby : This feature allows you to find people close to your current location. This is done, using the location of your computer or the GPS of your mobile device. With this alternative, you can send messages to other people simply by opening their profile and pressing "Message". This is a great way to talk to the people around you.
Other Badoo tools
Badoo Search Engine : Use this tool to find people you know by name or email address.
Messages : when someone writes to you, messages are available on this tab with a number indicating the number of messages received.
Options, visits and favorites : the options allow you to see the profiles that you like, but they are not free and require a "super power" ( Badoo Premium, see below). For visits and favorites, you can see who has visited your profile and who has added you to their favorites.
Profile : presented by the human silhouette, as the name suggests, it takes you to the user's profile with the push of a button, so you can meet the person who has caught your attention.
Badoo Premium : allows you to acquire "superpowers", a feature that makes it easier for you to communicate with more people, making you more visible to others and increasing your chances of getting into the game.
Features and Services
The Badoo service is quite comprehensive, you can take a look at the available profiles and research more about the person before chatting. Likewise, you can scroll through the profiles and the geolocation features will allow you to see which users are close to your territory and which are connected at that moment.
The first thing that stands out is that, on Badoo, you can invest the time necessary to find the person you would like to meet. Its approach allows you to see the profiles that interest you the most, without the overly competitive time of Tinder.
In short, Badoo is a safe gaming tool, because it has a more comprehensive profile tracking system. If you prefer to show more personal aspects of yourself to find someone with the same tastes and values, this is certainly your ideal service.
Advantage
The user has direct control over the size of the audience through unique features that allow them to reach more people.
It's easy to meet people and talk to them.
The best tools at your disposal: photos, videos, chat and instant messaging.
Badoo is a multilingual social network, which allows users to communicate with people locally or, if they wish, globally, share photos and videos, report on their lives and promote themselves or their work.
People can read and comment on what they think or even just listen.
Membership is free and easy to do without invitation.
You can edit your profile if you want.
Disadvantages
Profile customization is a bit limited.
There is no control of records, images, etc.
You do not have the ability to block a contact that has been previously accepted by you.
Download the mobile version of Badoo:
For Android devices: