Social media
5 tools to create banners and covers for Facebook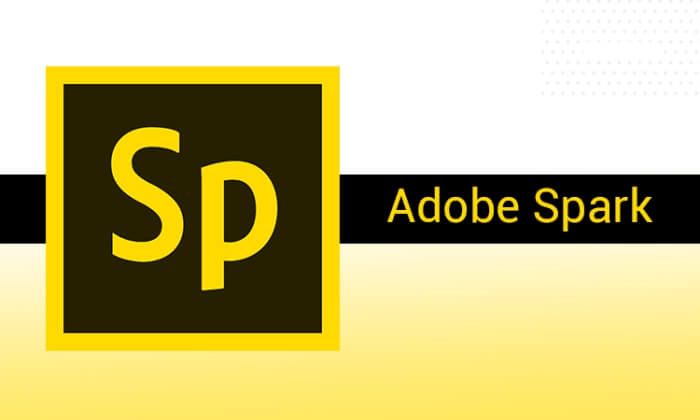 It does not matter if it is your personal profile or the image of your store, company or fanpage; Having a representative cover that fits perfectly into the visual structure of Facebook can be very good if you want to make a good impression within this powerful social network. This is because many times we have a photo or image that we think is perfect to use as a banner on our profile, but when placing it, we notice that it must be cut to fit the dimensions required by Facebook, so it totally loses its charm.
If you no longer want to go through this and you are interested in having a neat and attractive profile on Facebook, then we invite you to see this compilation of the best 5 tools to create banners and covers for Facebook. Here you will not need to download or be a master of graphic design, since the options that you will see below are very easy to use and will allow you to have a great cover that adjusts to your needs in a few minutes. What are you waiting for?
Canva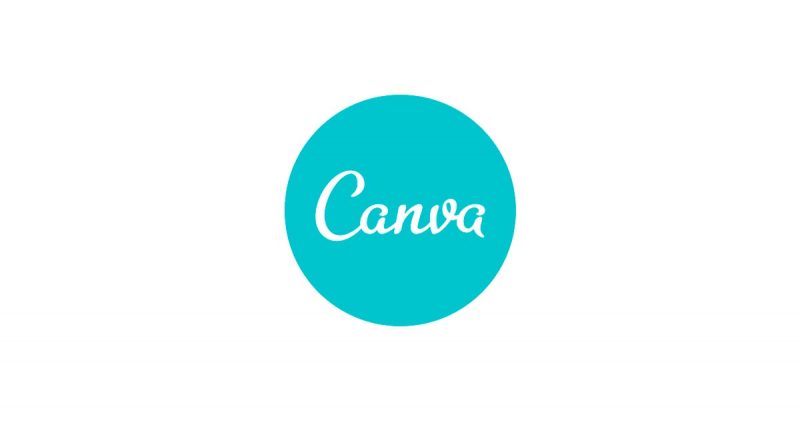 It is impossible not to make room for a platform as useful as Canva within this post, and is that this popular tool for creating all kinds of graphic content offers us hundreds of possibilities at the time of functions to turn our ideas into reality. Using canva is as simple as logging into your website (or smartphone app) using our Google or Facebook data and directly accessing your design interface.
In Canva, the task of creating is very comfortable, even for inexperienced users, and it offers us hundreds of specialized templates that will guide us on our way to create a Facebook cover. Thus, it will be enough to search among the predefined designs, a mold from the Banner category for Facebook and we will be able to add content, change colors, adjust effects and that's it. We will have created our cover with the exact dimensions so that you do not have to cut anything and upload it to your Facebook account quickly and comfortably.
Do you want to add photos from your PC or add text? No problem, Canva offers you possibilities for all that and much more, since we are talking about one of the most versatile and useful online graphic design tools that we can get on the internet today. Best of all, we wo n't need to pay a penny to use it (unless we want to purchase some of their paid templates).
Picmonkey

PicMonkey is an online editor that follows the same line as Canva, since it offers a general tool to create graphic content from the comfort of your browser. In this sense, just by registering on their platform, you can design all kinds of content for your websites and social networks. As for creating banners and covers for Facebook online, PicMonkey has a specific section for this function (Facebook Cover).
From here, the platform itself will give you a list of pre-established templates to choose the one that best suits what you are interested in (all with their exact measurements to perfectly match your cover). Once you choose your base template, you can start editing it to give it just the distinctive touch you expect. To do this, use tools such as filters, textures, frames, stickers and a host of other resources.
PicMonkey is a very complete option and could be the one that comes closest to Canva in terms of customization possibilities. Also, once you finish your design, simply download it to your computer, upload it to your Dropbox or OneDrive account and then you can upload it to your Facebook account without any problem.
PhotoJet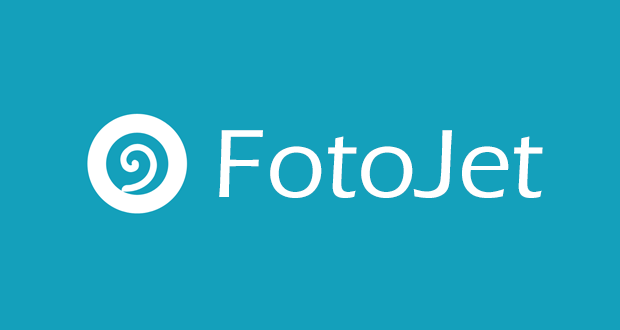 If you have a business and want to give it more relevance within your social networks, then create a cover for Facebook using FotoJet is something you should consider. This graphic editing tool is completely online and allows you to have access to dozens of fully customizable templates to create banners for Facebook. We say that this tool is ideal for the profile of your business, store or brand, since most of the FotoJet templates are focused on this type of missive.
Regarding its possibilities, FotoJet allows you to upload your own photos or images to include them in your banner, in addition, its work interface is the most comfortable and easy to use. Best of all, the platform itself does not place obstacles in your way, since you only need to enter and start creating automatically.
Then, to download your design, you just have to log in and you will already have the possibility to share your creation on social networks or download it directly to your PC (you can use your Google or Facebook account without any problem). Thus, it does not matter that you do not know anything about graphic design, we are sure that in 5 minutes you will be able to create an original and attractive cover that will captivate users who visit your profile.
BannerSnack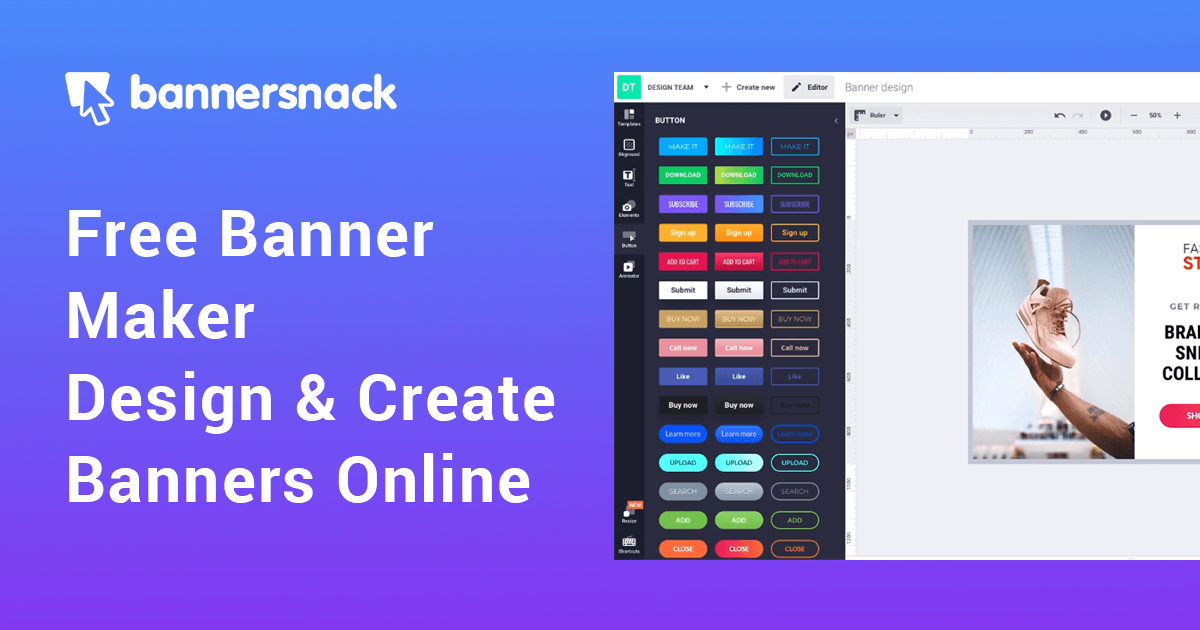 It is another of the completely free online platforms that allow us to create banners and personalized profile photos to adjust them to our Facebook profile in a few minutes. This tool is not exactly the most complete in terms of editing options. However, if we talk about utilities to create effective and original covers,BannerSnack is one of the best options we will find.
In this sense, with BannerSnack we don't need to worry about how big a Facebook cover should be. It will be enough to upload the photos we want to the editing suite of your platform and then adjust it so that it fits into the template of a Facebook cover (you can see a preview of how it will look in real time).
Besides this, you will have other possibilities at your fingertips; add text, colors, frames a few more things. With this you will be able to give a distinctive touch to your profile on Facebook. Since in addition to being able to create your cover, you can also customize your profile photo to create a single unique frame that encompasses your profile photo and your cover in a single frame. Isn't that cool to you?
Adobe spark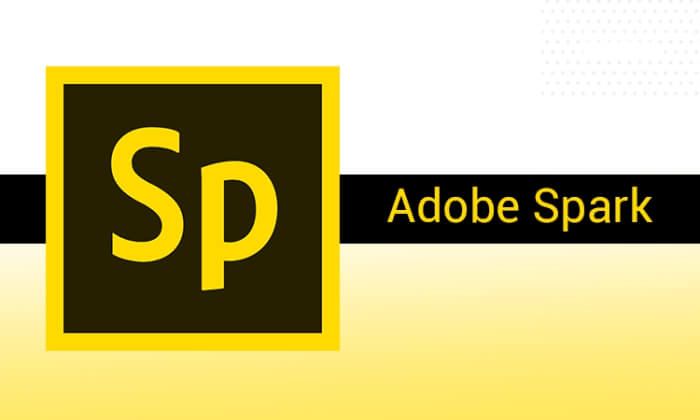 To finish this list of the 5 best tools to create banners and covers for Facebook we want to give a space to Adobe Spark, a free application that is available for PC through the browser and for Android and iOS through its app. From the same creators of PhotoShop, this tool is aimed at offering a complete, yet simple and accessible graphic design platform for all types of users.
In this sense, creating content with Adobe Spark is as easy as logging into their site using your Google, Facebook or Adobe account and accessing their design suite. From here, if you want to create a cover for your Facebook profile, you just have to use its template search engine and write Cover or Cover for Facebook. In this way you will be shown hundreds of custom templates that you can choose to design.
It should be noted that not all templates are free, since the platform allows you to access 100% of its content through a subscription. However, if you don't want to spend money to create your cover, no problem, as there are also a generous number of templates and options to create your cover without any hassle.
With all these options that we have shown you, we are sure that you will have no problems creating an attractive and colorful cover for your personal Facebook profile or that of your business. Good luck!