Networking
Show that your operator leaves you without Internet or you have cuts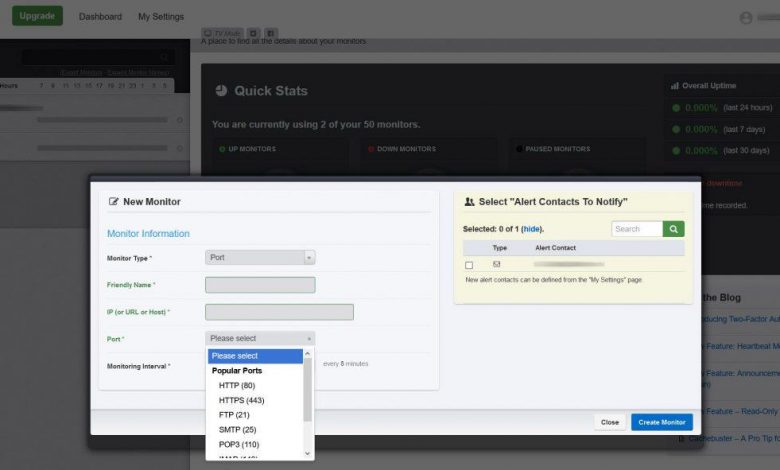 Do you want to check if your Internet operator leaves you without an Internet connection? Do you want to have proof that your operator has left you without an Internet connection for a certain time? Today in RedesZone we are going to teach you how to configure a very useful online tool that will allow you to monitor that your router has an Internet connection, and that everything works correctly. Thanks to UptimeRobot you will be able to monitor your Internet connection remotely, completely free, and we will be able to know at all times if there has been a small connection cut. Do you want to know all the details of this tool and how to configure it in your home?
What is UptimeRobot and what is it for?
UptimeRobot is a completely free online monitoring system, although it also has a paid version with more features. What interests us about this tool is that every so often (which can be configured) it will check if our router is working correctly and if our operator has left us without an Internet connection. In case everything works correctly, UptimeRobot will tell us absolutely nothing, but in case of failure, the following will happen:
It will send us an automatic email informing us that a service interruption has occurred.
If we enter the UptimeRobot website we can see that everything is down.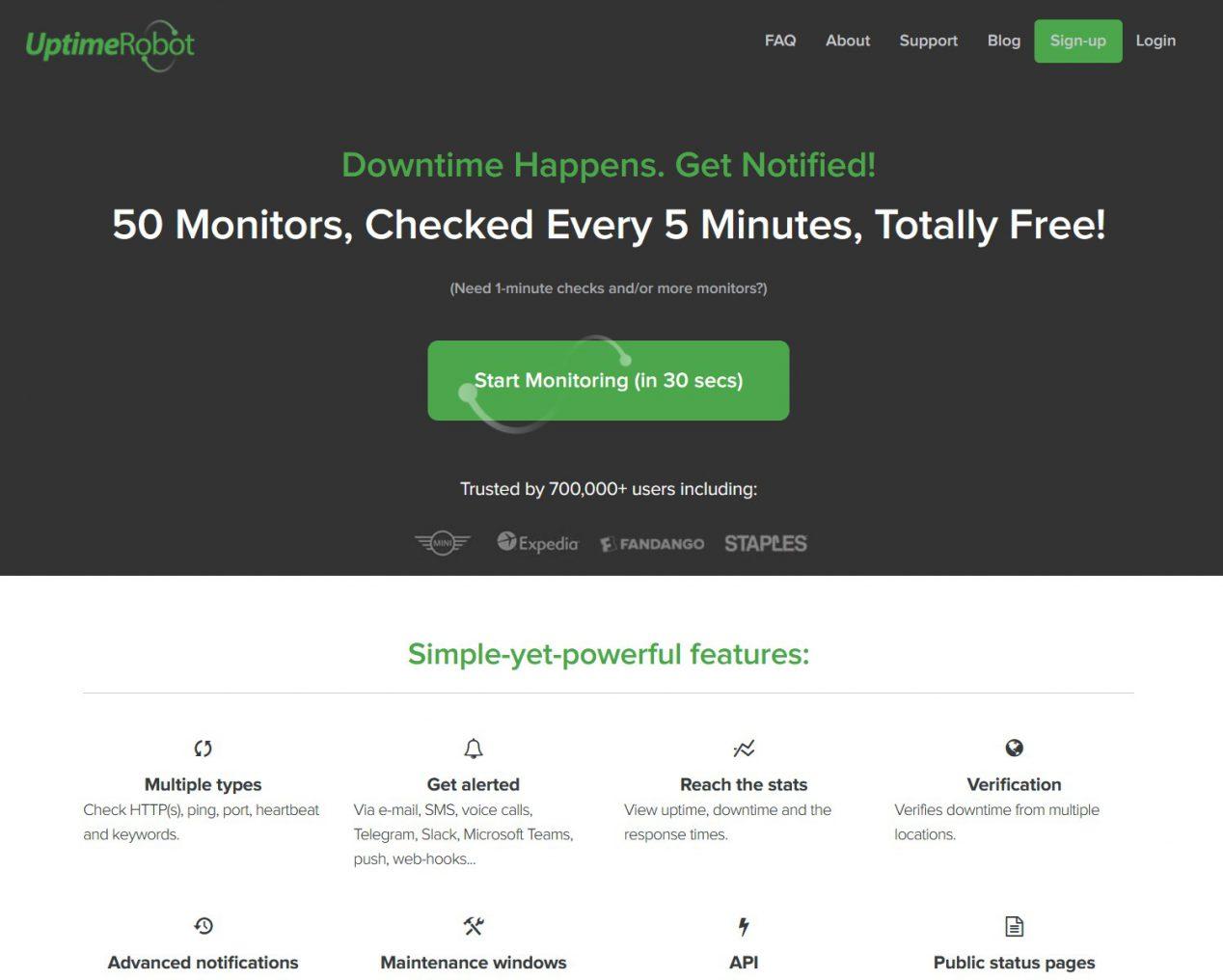 Logically, this free service also allows other forms of notifications, such as SMS, voice call, Twitter, Telegram, Slack, Microsoft Teams and more.
When our Internet connection works again, it will send us an email indicating that everything is working correctly, and if we enter the official website then we will also see that everything is green (working correctly). In addition, on the web it will show us a complete record of all the falls it has detected, and it will even indicate the percentage of time without problems. Logically, if, for example, we turn off or restart the router, it will detect it and notify us that the Internet connection has fallen, when it has not been done.
How can we configure our router to monitor it remotely?
It is necessary to perform a series of configurations on our home router for UptimeRobot to work correctly. Before starting, you should know that if you have an IP within CG-NAT you will not be able to monitor your router, because it is not accessible through the Internet, you will not be able to do anything, you would have to place a monitor within the local network, on a server NAS, PC or Raspberry Pi, but you have to have it always on.
In the event that you have a public IP address, even if it is dynamic, you can continue with this configuration tutorial.
Configure dynamic DNS on the router
UptimeRobot must always locate the IP address of our home to function properly. Dynamic DNS allows us to link the public IP address of our home with a host in DYN, No-IP and other dynamic DNS service providers. In Spain, the vast majority of residential connections are with dynamic IP, this means that every so often the IP address changes, therefore, we have to make use of this type of services so that UptimeRobot monitors the Internet connection correctly.
The first thing we have to do is get into the router and see the list of Dynamic DNS services that it supports, once we have verified that it supports No-IP or other services, we register in any of them, it is always advisable to choose one that is gratuitous. Some manufacturers like ASUS or AVM FRITZ! Box currently provide a free dynamic DNS directly from the router, but this is not the norm.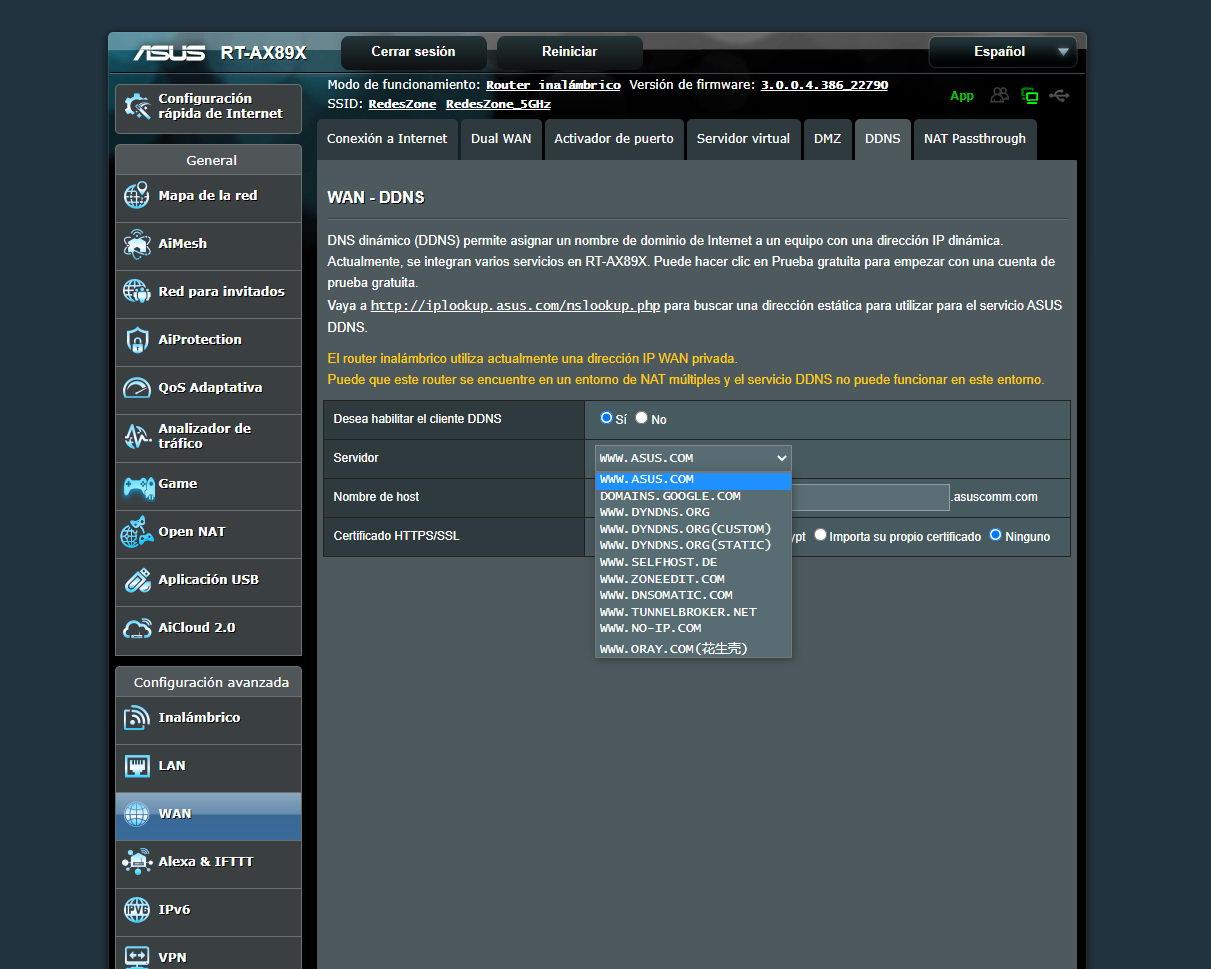 In our case, one of the favorite services is No-IP, it is really easy to use and also very easy to configure in the router, since you only have to enter the credentials and the no-ip host that we have configured on the web. official.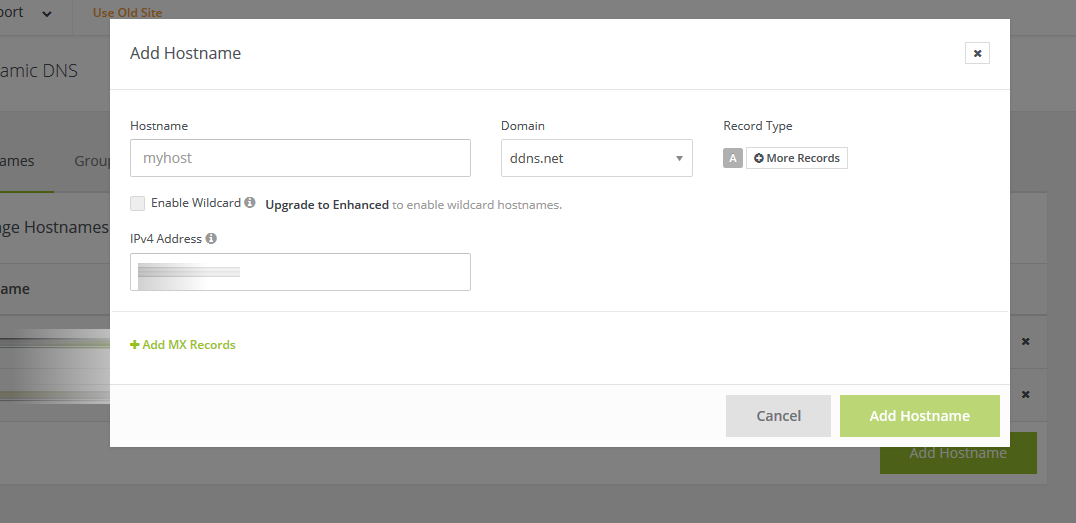 Once we have configured the dynamic DNS, we can locate our Internet connection through this domain, and not using the public IP address.
Configure the firewall to allow ping from the WAN
UptimeRobot allows you to monitor an Internet connection by continuously pinging the Internet WAN port. Normally in routers we have the possibility to allow or deny that they can ping us from the Internet. The positive part of allowing ping is that we can easily check if the Internet connection is working correctly, the negative part is that any malicious user can easily detect that there is a host up. If we are not going to use UptimeRobot or similar services, the recommendation for security is always to deny the ping on the Internet WAN.
If we are going to use UptimeRobot, we must allow the ping from the Internet WAN. This is usually in the section of security, firewall or firewall, in all routers, either from the operators or one bought by you. In the case of ASUS we have it in the «Firewall / General» section.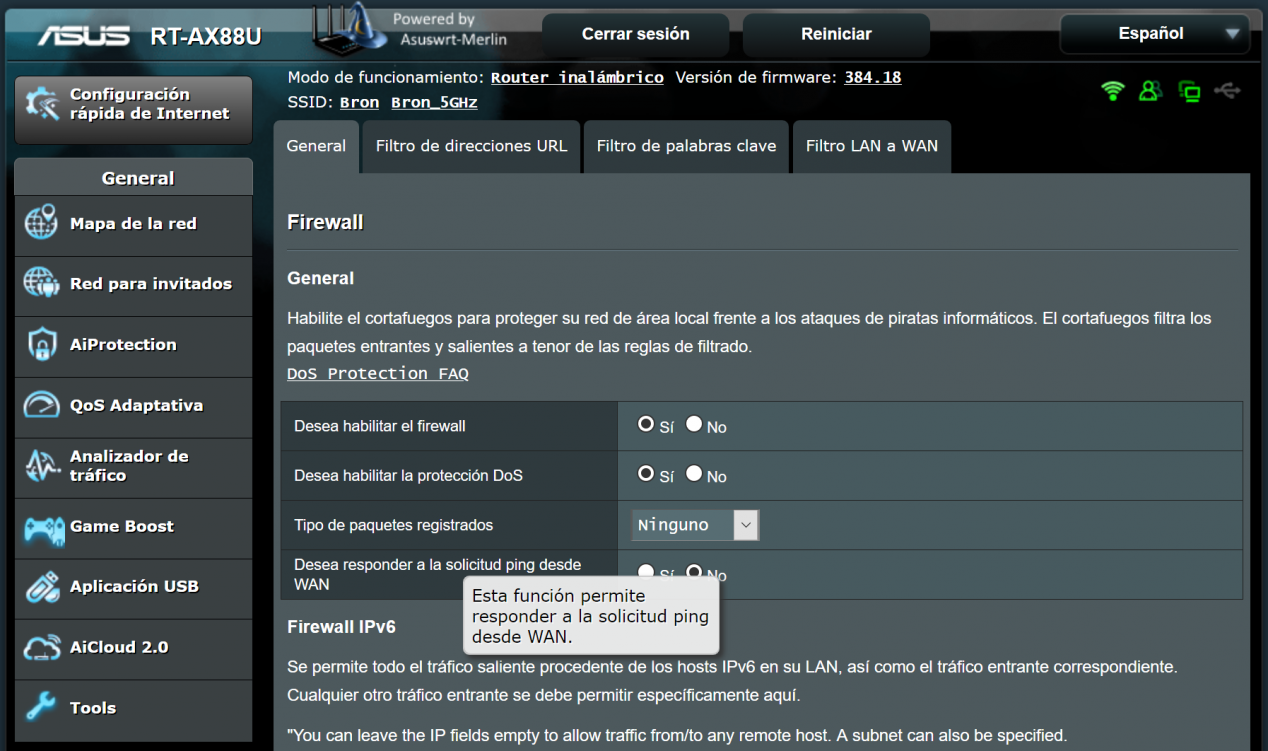 If you use an AVM FRITZ! Box router, you can find this in "Internet / Filters / Lists", by default it is enabled to ping from the Internet WAN.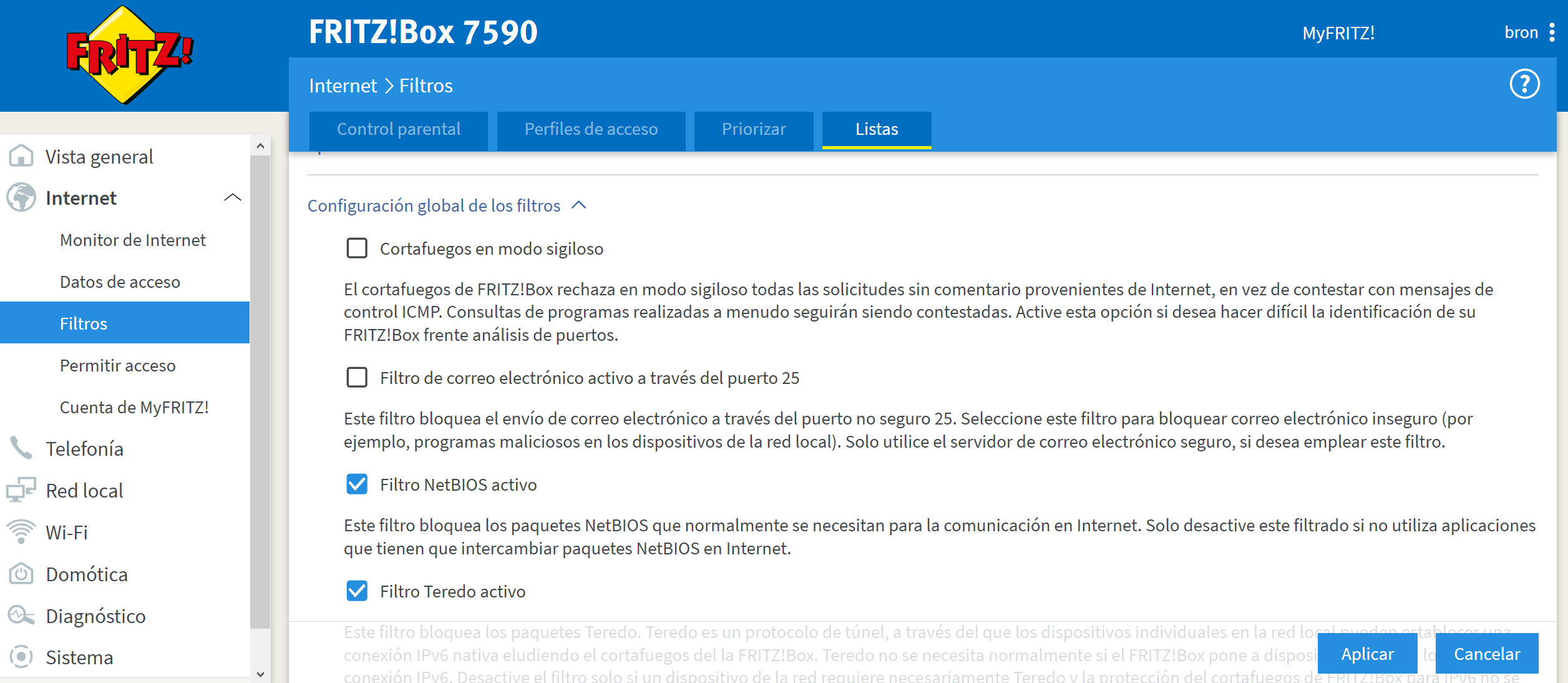 Once we have made sure that our router is accessible via ping from the Internet, then we can configure UptimeRobot.
What can I do if I want to block ping from the Internet?
If you want to monitor the connection but, for security, you want to block the ping from the Internet, then you can monitor the connection through TCP or UDP. If you have a NAS server in your home, or any web server, FTP, VPN etc, you can configure UptimeRobot to monitor these services, and therefore, you can also monitor that the Internet connection is working correctly. Of course, you must open a port (port forwarding or port forwarding) for this tool to detect that the service is up and working correctly.
For example, in our case we have configured the ping blocking in the Internet WAN for security, but we have several ports open to SSH and VPN servers, and what we do is monitor precisely this.
UptimeRobot configuration to monitor connection
The operation of this tool is very easy, we register with our email account and validate the email, to later log in. In the main menu of UptimeRobot we can create new monitors by clicking on " Add new monitor " to start monitoring our Internet connection. We must remember that we can do it through the typical ping or by checking that a port is open (and that we have a service running).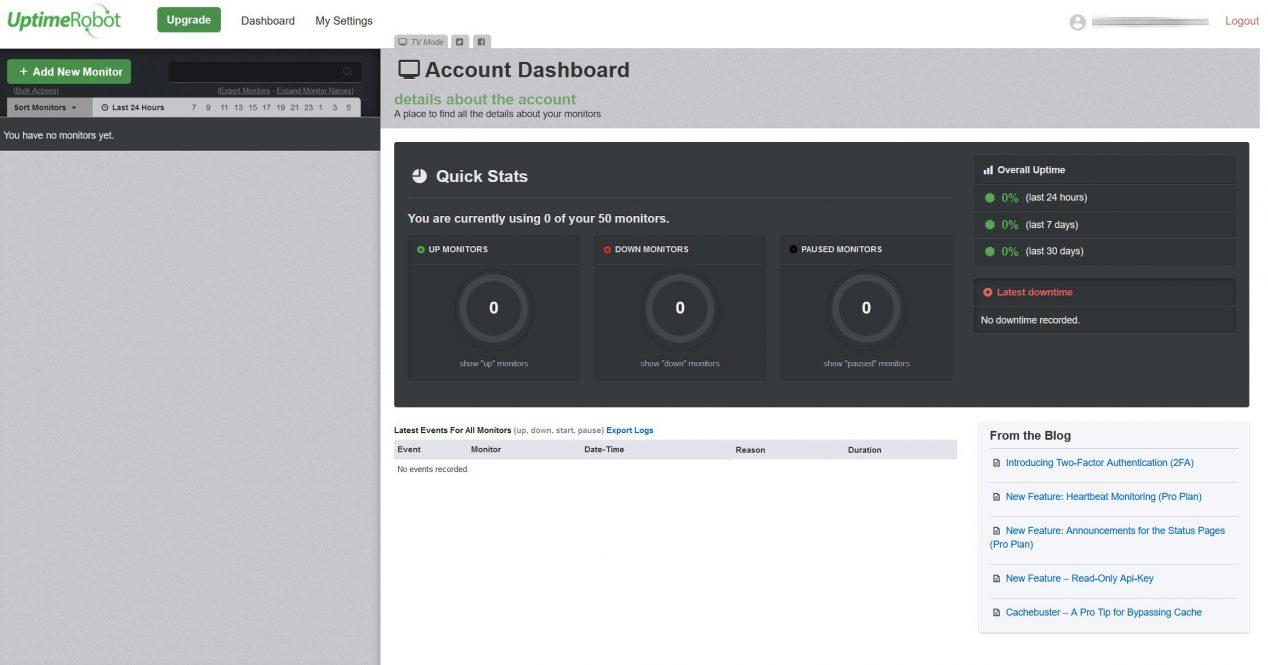 The first thing we must do is choose the type of monitor, the most normal thing is to choose the typical ping, or use "port" directly to monitor a server within the local network.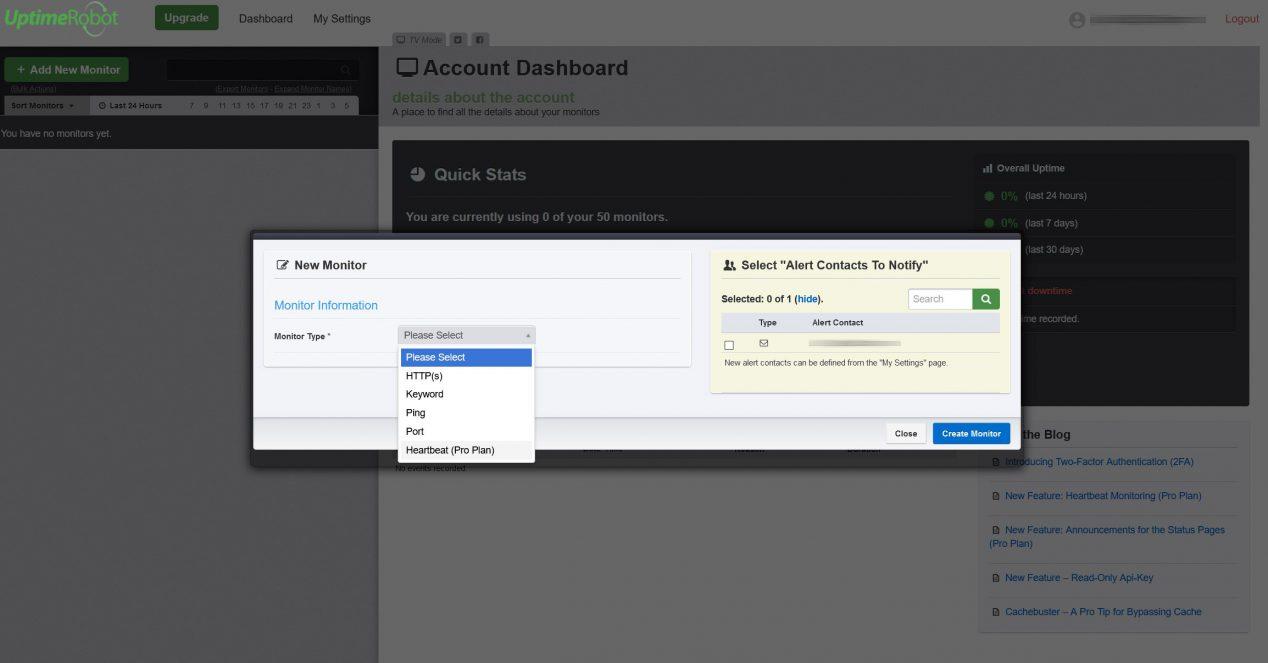 We are going to choose the type "ping", we give this monitor a name, for example, "Home connection". In the IP or host section is where we can the address of the dynamic DNS that we have previously configured. We can choose the monitoring interval, the free version is at least 5 minutes, and it is recommended that every 5 minutes check if the connection has been dropped. If we have a very small cut of 30 seconds, UptimeRobot will not be able to detect it unless it does the check right then.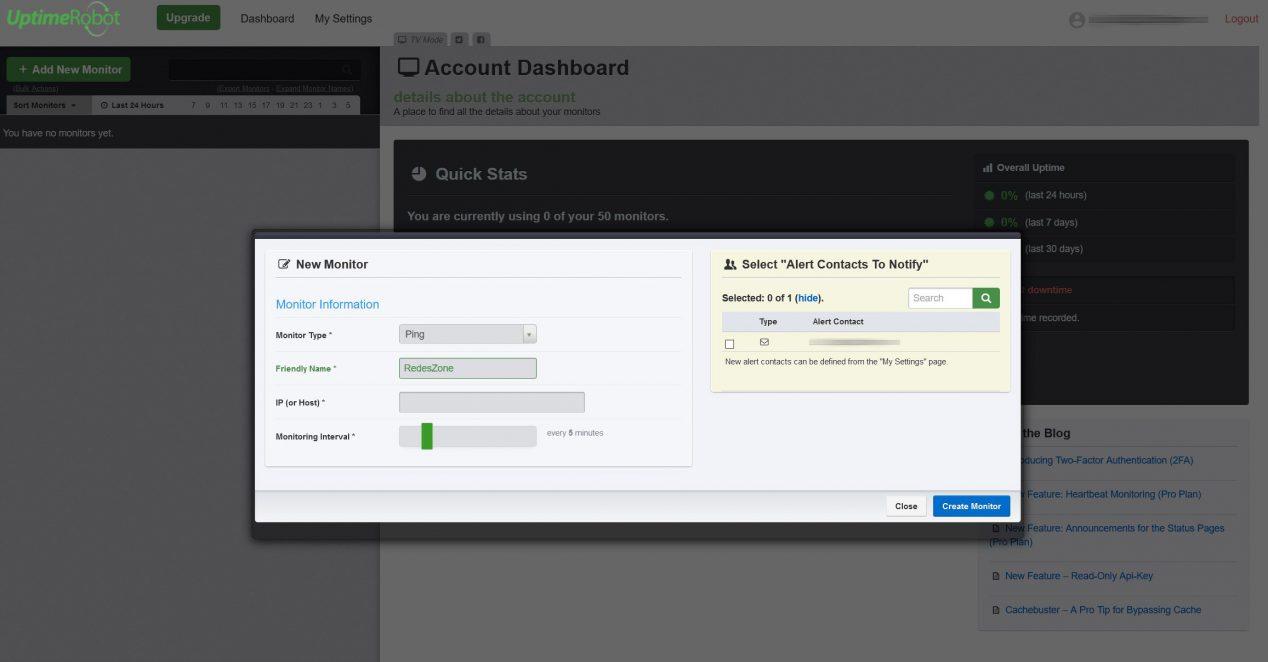 When we have configured it, we will get a record of all the events that have occurred, the response time, the start of the connection cut and the end of the cut. We can also see the percentage of uptime for the last 24 hours, the last 7 days and the last month.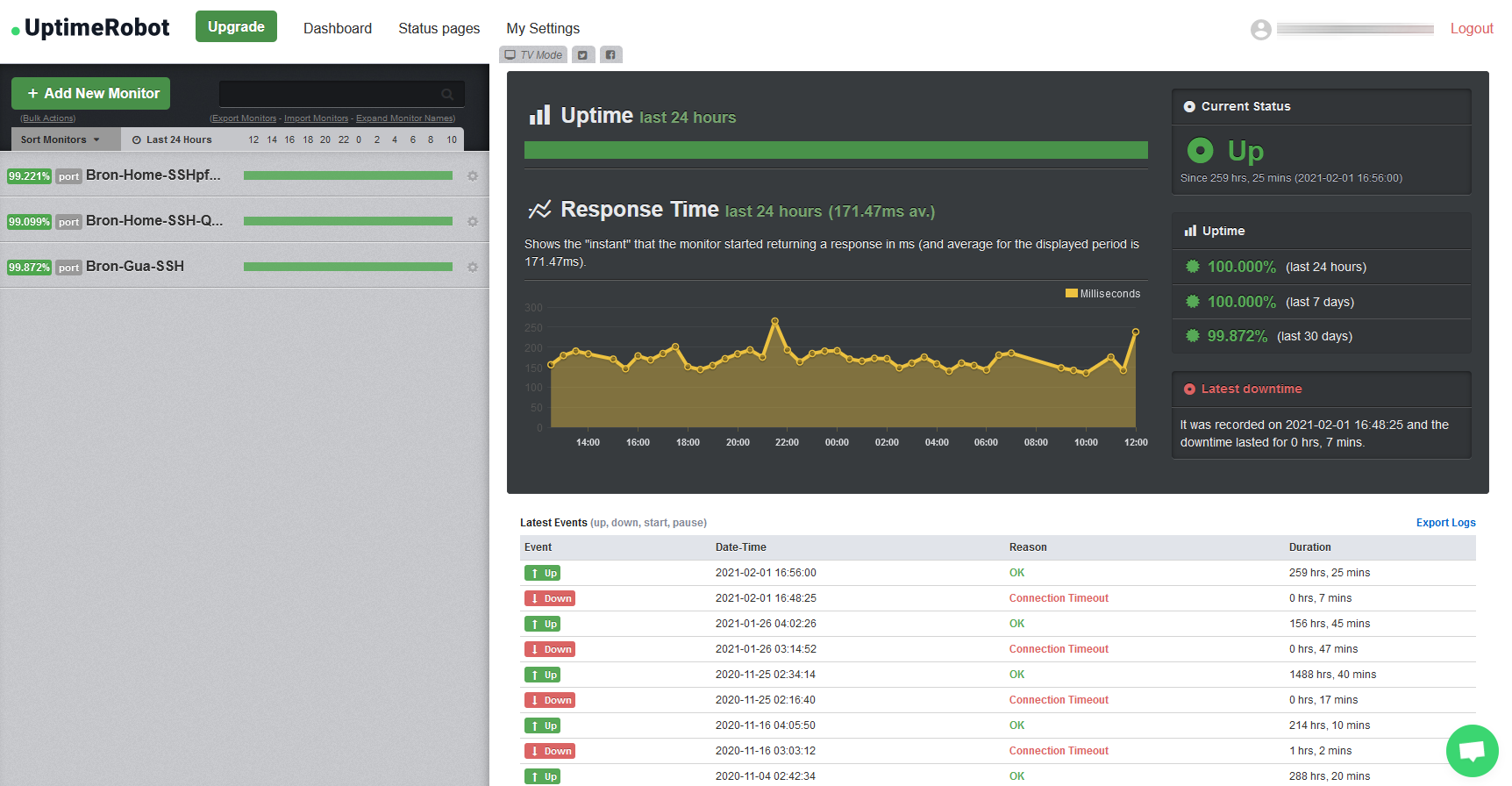 If instead of monitoring via ICMP (ping), we want to do it by port because in our router we have it blocked, we select "custom" to indicate the TCP port that we want, in this way, we will have greater freedom in case we use ports other than the one we want. standard. You must bear in mind that in the router you must configure port forwarding to the server you have in your home.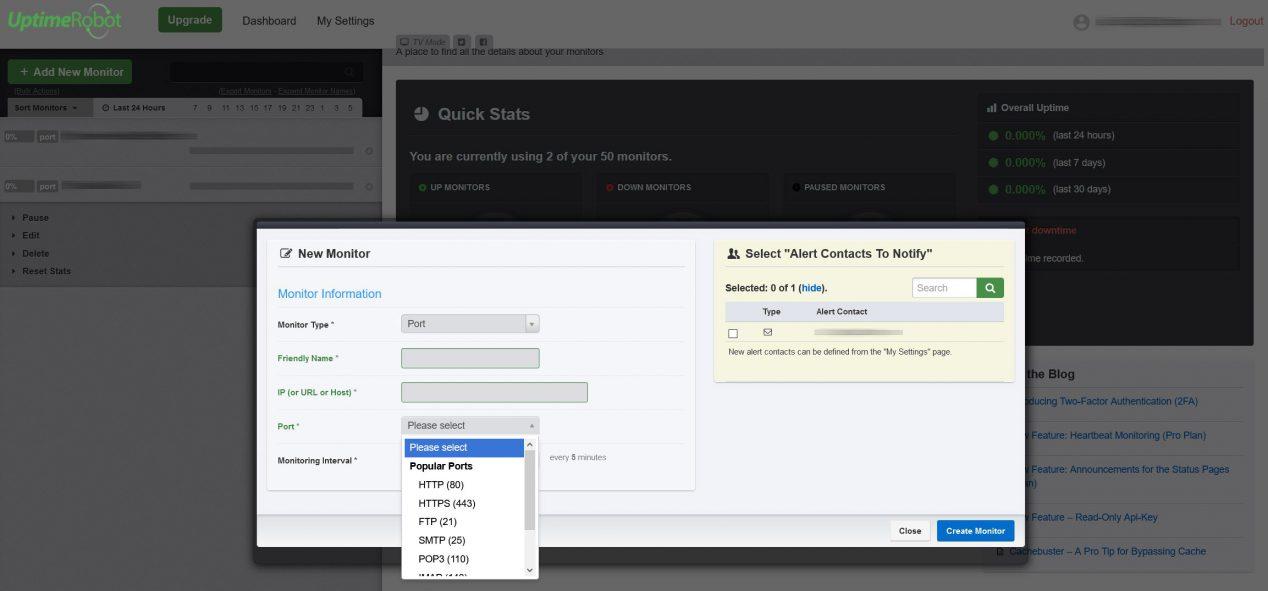 As you have seen, monitoring the Internet connection and showing that we have a connection cut is really easy and fast with this tool. A very important detail is that sometimes operator crashes are caused by a failure in their DNS servers. A failure in the DNS servers does not mean that we have a connection cut, but that they have stopped working. If we have DNS servers like those of Google or Cloudflare we can continue browsing without problems, but if you use those of the operator, no. In this case, this method that we have explained to you to monitor your Internet connection would not work, since it will detect that everything is correct.