Networking
Save other people's WhatsApp statuses without screenshot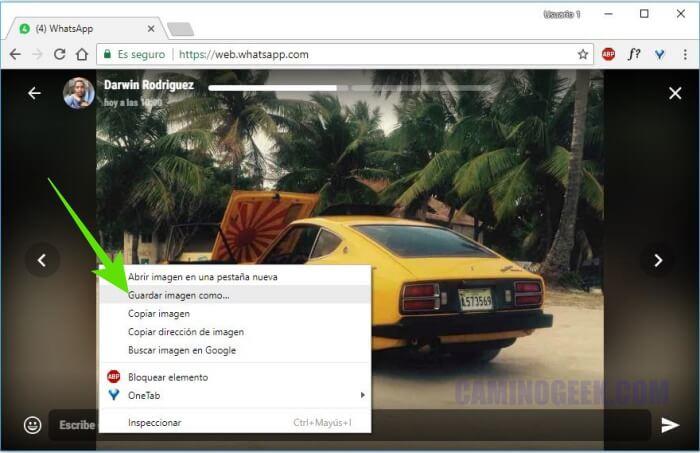 Sometimes we want to download a WhatsApp status from another person, for which we proceed to take screenshots. But this is definitely not the cleanest and most practical way to do it. There is no official option to do it, but there are much more practical ways to save WhatsApp statuses to see them later, be it an image or a video.
Many people use other people's statuses with screenshots, which is noticeable and not very good. Therefore, a better way to do it is by saving the states directly and then using them. Next I will show you how to save someone else's WhatsApp status image or video.
How to save someone else's WhatsApp status
If you are looking to save someone else's WhatsApp status, regardless of whether it is an image or a video, here I will show you how to do it from Android, iPhone and computer.
Save WhatsApp statuses from Android
1. With the file manager
When viewing the statuses, they are actually first downloaded to your device's memory, and then deleted. With this in mind, you can use a file manager to view locally stored status images and videos and save them to another location. Just follow the steps below:
STEP 1. Download Solid Explorer File Manager or any other file manager of your choice.
STEP 2. Navigate to / WhatsApp / Media. Press the 3-dot menu button in the upper right corner; then Folder Options and select the check box next to Show hidden files.
STEP 3. Now you should see a folder named .Statuses, open it and find the state you want to save. To save it for future viewing, simply copy and paste that file to any other location on your device.
STEP 4. You can do the copy by long-pressing on the item, and then hitting the copy button at the top of the window. This icon is shown in the form of two overlapping sheets. Then, you go to another location on your device and paste the copied image or video.
2. Using Status Saver For WhatsApp application
Alternatively, if you want to make it easier, you can use an app to download someone else's WhatsApp status.
Open the WhatsApp status page and press the name of the contact with the status you want to save. This will allow WhatsApp to load that person's status and save it to the device.
Next, install Status Saver For WhatsApp on your device from Google Play.
Launch the application and it will immediately give you an option to choose between Images or Videos. Depending on the status you just viewed, tap Images or Videos.
The statuses you just saw will now be visible from the app. Hit the download button at the bottom to save that status for later viewing.
Save WhatsApp statuses from PC
If you use WhatsApp Web on PC, then saving the statuses of your contacts will be quite easy.
In this case, you must enter web.whatsapp.com, enter the by scanning the QR code from WhatsApp on your mobile device. Then you only have to enter the status updates, select the contact and in the image or video of the status you want to save; Right-click and choose the Save Image As or Save Video As option , as appropriate.
Download a WhatsApp status on iPhone
Unfortunately, iPhone users only have one option to download WhatsApp statuses on their devices. That option is screenshots and screen recording apps.
To save a WhatsApp status image, you just have to take a screenshot, which is really easy to do. Then you can modify the image to your choice.
To save a WhatsApp status video on iPhone you just have to make the screen recording of the video. To do this you must enable the screen recording function from the Control Center, go to WhatsApp and record the WhatsApp status video you want. Then you can edit the recorded video to your liking. If the screen recorder option is not in your Control Center, you must add it by clicking the Control Center option in Settings and then the Customize controls option.
Conclution
WhatsApp statuses have become very popular, and sometimes users want to save their friends' and reuse them, or simply save them for later viewing. Thanks to the above methods, you can easily save the statuses of your contacts locally on your device.
Keep in mind that these files are automatically deleted after 12 hours, so be sure to save them in a different folder. Usually we do not like to install third party applications, so it is preferable to use the standard method with the file manager. Although of course, Status Saver For WhatsApp makes things much more convenient for the average user.