Networking
Reset IP, DNS, proxy or Winsock with a simple file in Windows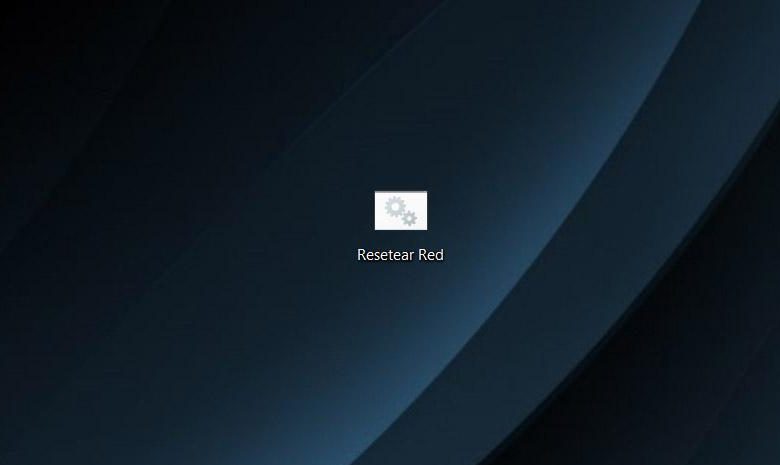 There are many occasions when problems may appear when using devices connected to the network. We can have failures that cause loss of speed, cuts or poor quality. This can be due to many reasons. We could have problems at the hardware level, a bad configuration of the systems, some malware that is generating conflict, etc. Luckily we can take into account some interesting tips to avoid mistakes. In this article we are going to talk about how to reset the network through a simple file in Windows.
Network problems are very common in Windows
Windows 10 is today the operating system most used by desktop users. This means that if a problem arises it can affect many. We can find bugs that prevent us from navigating correctly, putting our network devices at risk .
We can say that it is relatively common to open the browser and find a noticeable loss of speed. We see that when opening pages, logging in to web services or downloading files, we find that it does not work properly.
To solve this we can take into account some essential tips such as restarting the router, keeping the equipment updated, avoiding the entry of malware … Sometimes it is convenient to reset the IP address, DNS or Winsock, for example. We can do this easily from the command line of the operating system.
However, this is going to take time to achieve. We will have to execute different commands for each action. Once done, we can check if the error has been solved or not. Now, could we run all those commands easily and at once?
That is where the possibility of creating a batch file comes into play with which to reset the IP address, DNS, Winsock, proxy … We can easily create it and have it there, saved, for the moments in which we may have problems with the connection network.
Create a file in Windows to reset the network
Whenever we have a computer problem or to connect to the network, whatever it is, something that can solve it is to return to the default values. It basically consists of resetting the configuration, returning to the starting point. And we can do that, for example, with cached DNS, we can restart TCP / IP, Winsock …
We can create a file in Windows to bring together all this that we mentioned. In this way, simply by executing that file, we can clear the DNS cache, reset the IP, Winsock, etc. Basically what we are going to do is create a batch file to execute the following commands:
ipconfig / release
ipconfig / renew
arp -d *
nbstat -R
nbstat -RR
ipconfig / flushdns
ipconfig / registerdns
In the first case, with the first two commands what we do is restart the IP and request a new one. The second is used to remove the current hostname and get a new one. The nbstat -R command reloads the cache name table and the last two commands are for clearing DNS. They could help us to solve certain problems that may appear and that would prevent Windows from connecting to the network normally.
All these commands can be executed one by one through the Windows command line. Basically what we have to do is go to Start, open the Command Prompt with administrator permissions and run them. However, what we are going to do is create a batch file with all of them. The result would be the same, but we would have everything in one place, as well as being easier on many occasions.
Open the text editor
The first thing we have to do is open a text file. We can go to the Windows Desktop or to any folder, click the right mouse button, click New and click on Text Document. We can also go to Start and write Notepad and open it.
Inside the file that we have created, in the body of the text, we must paste the commands that we have described. It should be something like we see in the image below. With this, we would have ready what we are interested in and we would only have to go to the next point, which would be to save that file and give it the appropriate format.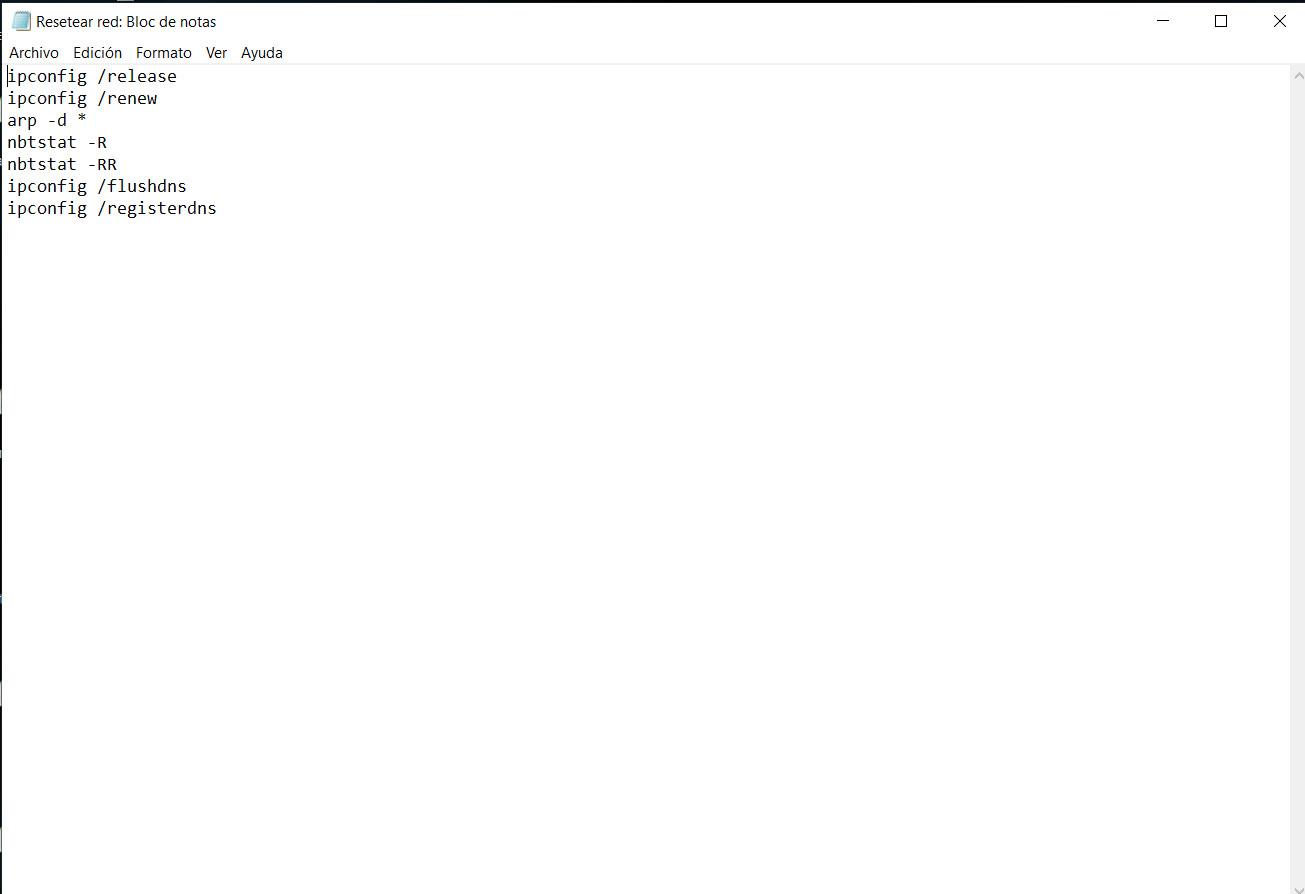 Save in bat format
Keep in mind that the name of the file does not matter. We can put whatever we want, such as Reset network or anything that helps us easily identify it. The name we choose will not influence.
The format we give to that file is important. We must give File, Save as and select All files. We will have to save it in the .bat format. For example Reset Red.bat.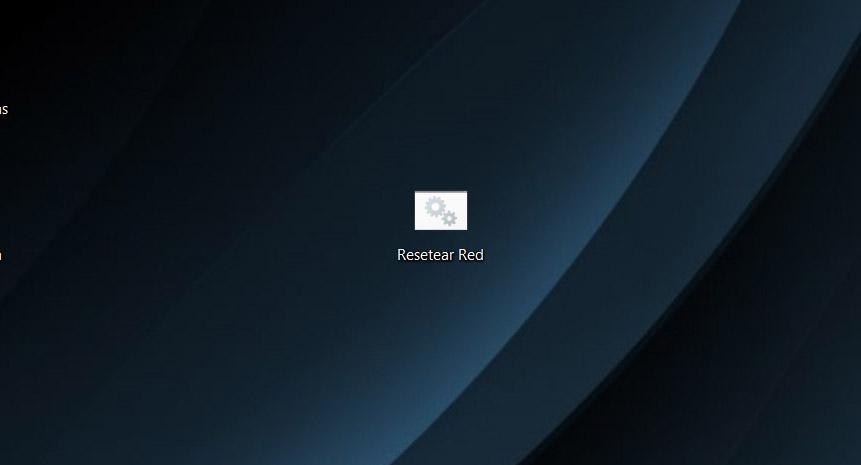 With this we will have our file ready to solve network problems in Windows. We will have a batch file created with the main commands that can be very useful to renew the IP, clear the DNS cache, Winsock, etc.
From this moment on, whenever we have a problem with the network and it is not solved by simply restarting the computer, we may have to carry out some more action and something very interesting is to simply run this file. We will only have to run it with administrator permissions and that's it.
In short, by following these steps that we have described, we will be able to create a batch file to quickly execute the main commands with which to solve network problems. This is something that will save us time and can also be used to pass on to friends or family who are less expert. We can create this file for them and just tell them to run it with administrator permissions.
Keep in mind that it is very important to know how to identify possible network problems that may appear. Not all of them are going to be solved in this way. As advice that we can give, it is convenient to have the equipment updated (this also applies to the firmware of the router), keep them safe without any type of malware, as well as avoid installing programs that are not official and that could be a problem.