Networking
How to send my location in real time by WhatsApp to my friends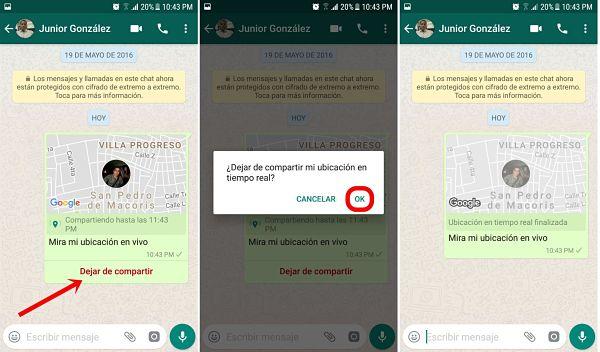 Users can send their location in real time by WhatsApp, sharing it with the people they want. This is a good function for when we want to tell someone where we are or where we are moving, so that they can locate us. This means that the person with whom you have shared your location in real time will be able to follow you or know where you are moving until you deactivate it.
This is a very useful feature for a number of reasons. First of all, it is a good tool for meeting in a common place. They can share their location status in real time with each other, so they can meet in the same place and at the same time. Second and most importantly, it is a very nice safety feature for people traveling to unfamiliar places. It's always good to know that someone you trust can track your location.
Without further ado, if you find this function useful, let's see how to activate the location in WhatsApp.
Send location in real time by WhatsApp
The function is in the same place where the static location could be shared from in the past. If you didn't know how to do it, just follow these steps below:
STEP 1. Start WhatsApp and open the chat field of the person you want to share your location with. Now click on the Attachments icon marked in the image below.
STEP 2. Then press the Location option . From here you can share your current location or your location in real time. When you share your current location, the person will be able to track where you are at the moment, which is not what we want. What we are dealing with is how to share your location in real time. Therefore, click where it says " Real-time location ".
STEP 3. You can then specify how long you want the other person to be able to track your location. You have three options to choose from (15 minutes, 1 hour, and 8 hours). Select the time you want, enter any comments if you wish, and then hit submit.
If you want to share your location for more than an hour and less than 8 hours, I'll explain how you would do it. In that case, first share your location by choosing 8 hours; then when you want to stop sharing it (example, at 2 o'clock), just open the person's chat and then hit " Stop sharing ". This will prevent WhatsApp from continuing to share your live location.
Conclution
As you can see, using this function to send your location in real time on WhatsApp is quite easy. Since most of the people use WhatsApp nowadays, it is very easy to share our location without using third-party applications.
But at the other extreme, this feature has raised concerns with some users. They wonder if WhatsApp is constantly tracking the user with this feature, if its authorization. Although there is currently no evidence to suggest it, it seems to me to be a legitimate concern. If you have any comments about this observation, or about the function itself, be sure to share in the section below.